Hammersmith & Fulham is one of the best places in London to enjoy the theatre. And there's no better time to catch a show than London Theatre Week 2022 which runs until 4 September.
The borough is currently home to six esteemed theatres including Lyric Hammersmith, Bush Theatre, Barons Court Theatre, The Polish Theatre, Riverside Studios, and Eventim Apollo, as well as a world-class performing arts academy, the London Academy of Music & Dramatic Art (LAMDA).
With another major theatre being built in Olympia, the borough's theatre and performing arts is thriving and giving the West End a run for its money.
Here is what's on offer for this year's London Theatre Week (LTW) in H&F's theatreland.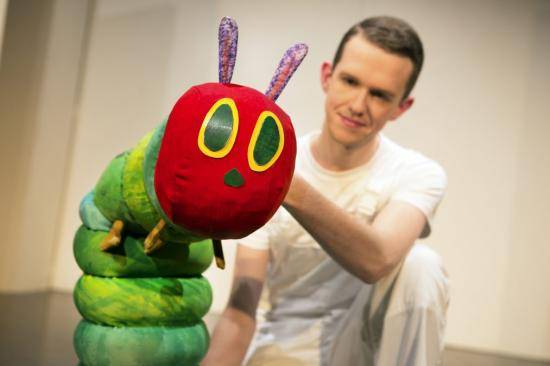 Lyric Hammersmith
For more than 125 years, the Lyric Hammersmith has presented shows from the heart of Hammersmith. People who live or work in H&F can sign up for the Free First Night giveaway to apply for two free tickets for any main house Lyric production on the first night.
Just in time for LTW 2022, the Lyric has announced a special Back To School offer. As an early festive treat, kids will go FREE to family favourite panto Jack and The Beanstalk.
Book before 31 August and get up to two free under-16 tickets using code BACKTOSCHOOL. To make a reservation, please visit the Lyric website.
In 2016, the Lyric Square theatre underwent a full £20million expansion and renovation, with H&F Council partly funding the works.
The redevelopment was the Lyric's first major facelift in 35 years. It included a new cafe and bar, toilets and a two-storey extension which is named the Reuben Foundation Wing in recognition of a generous grant from the Reuben brothers' charitable foundation.
If you are interested in the Lyric's current The Very Hungry Caterpillar Show, get tickets for the whole family here.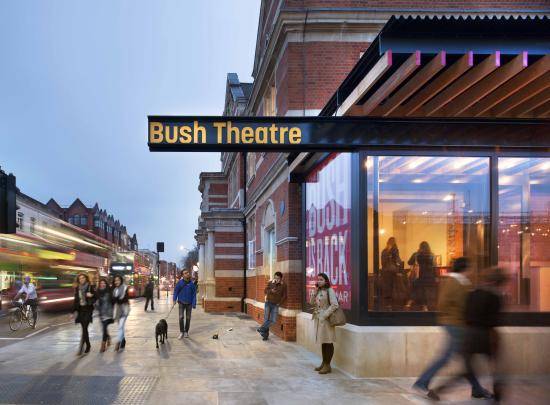 Bush Theatre
This year, the Bush Theatre celebrates 50 years of presenting new creative voices. The ethos of new writers and writing has remained throughout the theatre's history.
The theatre offers discounts to locals through the Bush Local scheme – find out more and how to sign up on their website.
In 2011, the theatre moved to the former Hammersmith & Fulham Council Library building in Uxbridge Road and opened a play library. "We have loads of plays that anyone can come into our cafe and read, so there's an element of its life as a library that still remains today," said Siobhan Sharp from Bush Theatre.
After a sold-out event in spring, the Bush Theatre is bringing back Here is Good on 7 September – find tickets here.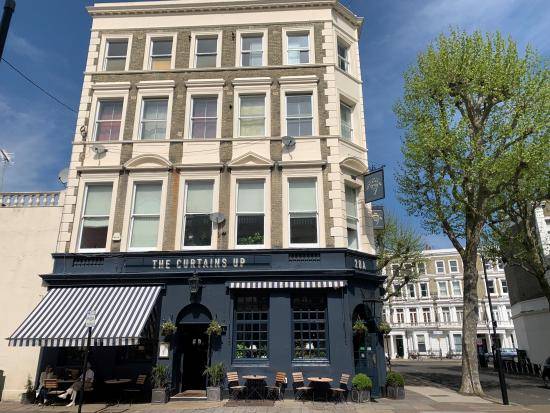 Barons Court Theatre
Barons Court Theatre is a unique space located under the Curtains Up pub. The 52-seat theatre supports local artists by providing a platform for theatre makers in West Kensington. The theatre also offers free tickets to anyone with a Ukrainian passport
Leo Bacica, the cosy theatre's executive director, said: "We want to be a space for the local community and a platform for emerging artists."
The theatre's upcoming play Flumps is an extravaganza of noughties beats, dark comedy and a hint of problematic puppetry. Find out what else is on here.
The Polish Theatre
The Polish Centre (POSK) – the largest such centre outside of Poland – houses the Polish Theatre.
POSK's theatre was opened in 1982 in its King Street, Hammersmith, home. POSK hosts amazing community events in the library, jazz cafe, art gallery, cinema, and restaurants.
The social and cultural centre is open to both Poles and non-Poles. POSK supports the Polish community's sense of national identity and welcomes non-Poles to experience the country's culture.
Find out more about the Polish Centre and Theatre here.
Riverside Studios
Many big-name actors have performed at Riverside Studios over the years – including Helen Mirren, Alan Rickman, Vanessa Redgrave, and more recently Elizabeth McGovern.
Along with its renowned theatre, Riverside Studios also offers films in the cinema, exhibitions, workshops, classes and an art gallery. You can enjoy a stunning view of the iconic Hammersmith Bridge on the terrace with some food or drinks from the bar and kitchen or the bakery.
Riverside Studios offers discounts and benefits to Hammersmith & Fulham residents who are in Council Tax bands A to D, on Universal Credit or their child is on Pupil Premium through their free Dive In memberships – apply for the scheme here.
The theatre will open their new adult comedy Horse-Play on 30 August. Have a look at what else is coming up here.
Eventim Apollo
While better known for TV's "Live at the Apollo" comedy shows and gigs, the iconic entertainment venue in Hammersmith has played host to spectacular theatre and musicals over the years.
Eventim Apollo opened as the Gaumont Palace cinema in 1932 and has had a variety of names since, including Hammersmith Odeon, Labatt's Apollo, Odeon, Apollo, Hammersmith Apollo, and Carling Apollo Hammersmith.
Design by architect Robert Cromie, who also designed the Prince of Wales Theatre, the legendary venue is one of the UK's largest and best-preserved theatres.
The theatre is now showing the final week of Sister Act The Musical – don't miss out, get your tickets here.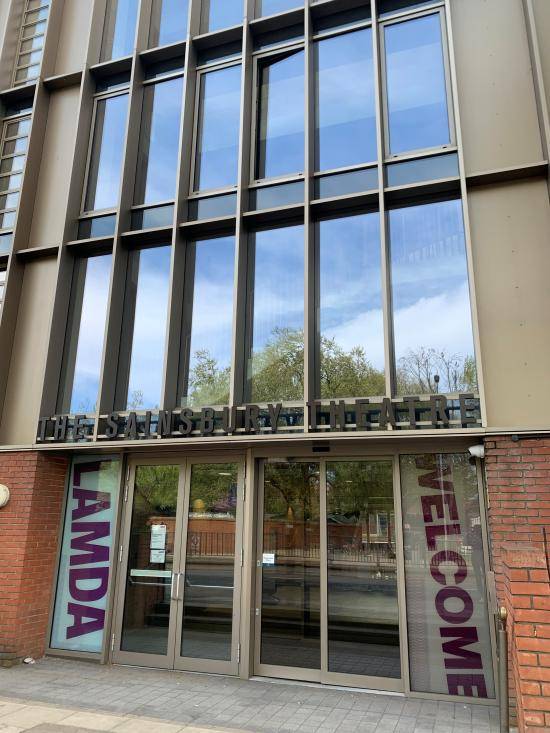 Training future West End stars
The borough's diverse, abundant theatre culture also includes the world-renowned LAMDA.
LAMDA trains the next generation of creatives and supports alumni in establishing their careers.
Their MA Directing student's final productions are running until August 26 – book tickets here.
The future of H&F theatre
The redevelopment of the art deco Olympia Exhibition Centre is set to include a new 1,575-seat performing arts and theatre space run by Trafalgar Entertainment.
Set to open in 2025, the new theatre will be the largest permanent theatre built in London since the National Theatre in 1976. It will have discounted tickets for H&F residents. The new creative space will also include a 4,400-capacity live music venue.
The development has already and will continue to create new jobs for residents.
"We advertise job opportunities first in the borough to try to attract locals to help us build the new development. Once we're open, we and our partners and tenants will also be seeking to employ local people," said Dominic Holmes, the Development Director.
Out and about in H&F
H&F is quickly becoming the go-to spot for entertainment the whole family can enjoy.
As well as theatres, the borough also has thriving comedy and music venues. 
We're determined to make H&F the best borough to live, work or socialise in London.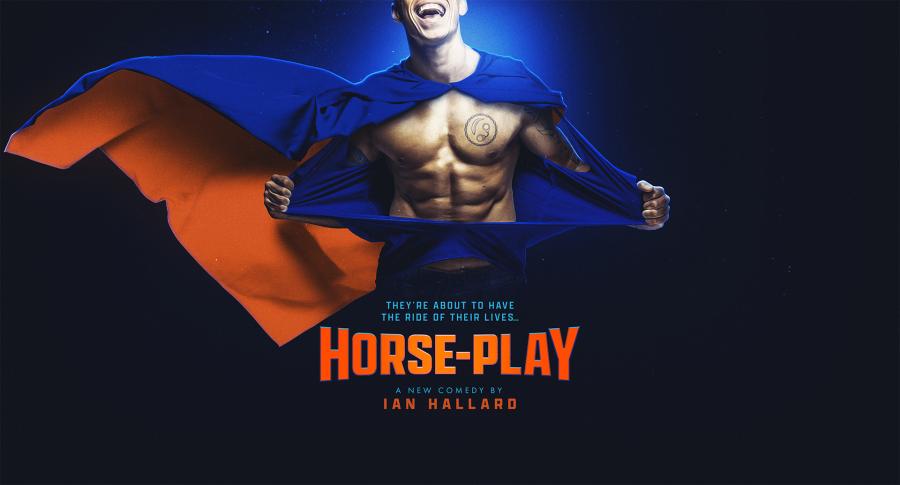 Want to read more news stories like this? Subscribe to our weekly e-news bulletin.