Help us celebrate Refugee Week and our local refugee communities with five fantastic events next week.
In partnership with Hammersmith & Fulham Council, the week-long festival runs from Monday 20 June to Sunday 26 June.  From an art exhibition to a session on beekeeping, we're celebrating being a borough that welcomes all with online and in person events that you're invited to.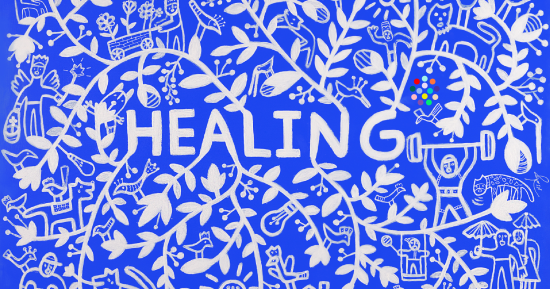 "Refugee Week is a fantastic way to highlight how much Asylum Seekers and Refugees contribute to our daily lives, and to thank and recognise them for their impact," said Cllr Rebecca Harvey, H&F Cabinet Member for Social Inclusion and Community Safety.
"H&F is a borough for everyone and the mix of culture, stories and experiences that Refugees bring to our communities is just one of the elements that makes our borough such a great place to live, work and socialise."
This year's theme is 'Healing' and the events are focused on celebrating community, care, and the human ability to recover and start again.
Check out our week of exciting events below:
---
Bees and Refugees
Tuesday 21 June
12:30pm-1:30pm
Zoom
This online event is an introduction to beekeeping as a craft and as therapy for refugees and local communities in London. It'll also cover how to support the UK's native black bee population and provide deeper conversations on the border bill and deportation debate.
Join the Bees and Refugees talk here
Meeting ID: 515 253 3640
Passcode: 781741
You can now watch a playback of the Bees and Refugees talk on YouTube.
---
Advocating for asylum seekers: Know your rights?
Unfortunately we had to cancel this event at short notice due to illness. Our apologies for the inconvenience.
Presented by: Law Stop
Wednesday 22 June
11am-12:30pm
Zoom
A discussion about the asylum process – the practicalities, the pitfalls - and key refugee law principles.
---
Art exhibition and performance in celebration of Refugee Week
Thursday 23 June
6:30pm-9pm
Lyric Hammersmith theatre
In partnership with West London College, H&F Council are hosting an art exhibition at the Lyric with pieces from talented refugees.
Drawing on their experiences and emotions each artist has created a number of pieces that they hope spark conversations and comfort.
The event will be opened by Cllr Harvey and will include a short talk from Enver Solomon, Chief Executive Officer of the Refugee Council.
To attend the opening night of this exhibit, please book your free ticket on Eventbrite.
If you are unable to attend the launch evening but would still like to attend, the exhibition is running from Monday 20 June to Thursday 30 June and is free for people to view during the Lyric's opening hours.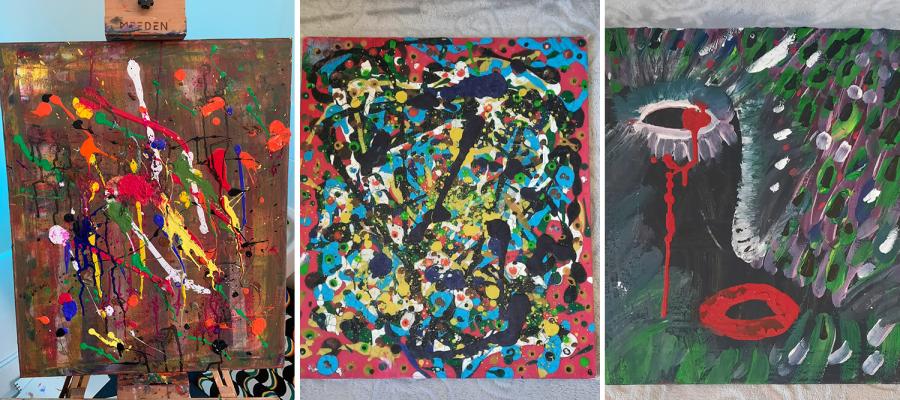 ---
Finding employment
Presented by: Breaking Barriers
Friday 24 June
12pm-1pm
Zoom
This event is a practical discussion on how refugees and people seeking asylum can find employment in the UK.
Join the finding employment talk here
Meeting ID: 515 253 3640
Passcode: 781741
---
Fulham FC Foundation football match
During the final weekend of Refugee Week, the Fulham FC Foundation has organised a competition for local refugees who attend their weekly training sessions.
The Fulham team will be competing against teams from QPR and Chelsea's own refugee training sessions during the closed-door competition.
You can read more about Fulham, QPR and Chelsea's support of incoming refugees here.
---
Join our Ukraine appeal
H&F has watched in horror as Russia has invaded Ukraine and created an ongoing humanitarian crisis.
We're working to ensure Ukrainian refugees receive the best possible support when arriving in H&F.
In partnership with H&F Giving and West London Welcome we've created the H&F Ukraine Appeal, a monetary fund that will go towards supporting refugees fleeing the crisis.
The Friends of Charing Cross Hospital have recently united to support the appeal. Their online fundraiser raised £1,000 and will be going directly to supporting Ukrainian refugees settling in H&F.
Want to read more news stories like this? Subscribe to our weekly e-news bulletin.