Hammersmith & Fulham Council is welcoming and helping refugees from Ukraine as they get settled in the borough.
At one of our recent support events – that are taking place regularly at the Hammersmith Quaker's Meeting House and the Polish Centre – Ukrainian refugee Dariia Symonenko, 27, spoke about her experiences just two days after arriving.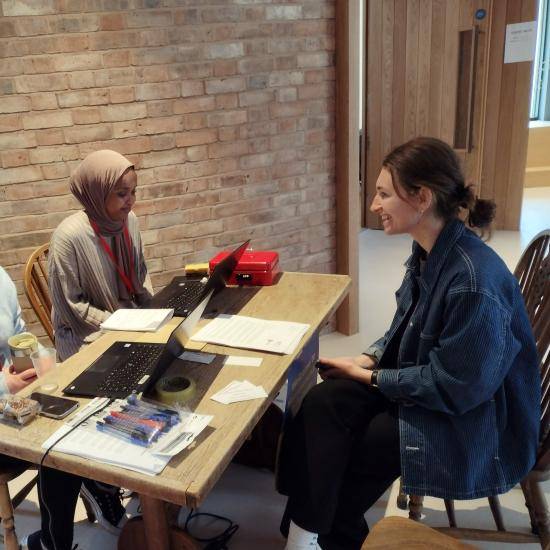 Dariia's story
Dariia was living peacefully in Kyiv when Russia launched its illegal invasion.
Initially, she fled to the western side of Ukraine then to Warsaw by bus. From Poland, she travelled to Paris, where she stayed with friends while applying for her UK visa. She arrived in H&F after receiving her approved UK visa two days before her birthday.
Dariia is now living in Shepherds Bush with her new UK hosts – Belinda, Nickolas and their cat. She loves the area and said: "The street we live on has a great community."
Dariia was connected with her host family by a friend's father, who has lived on the same Shepherds Bush street for 15 years where Dariia is now living.
Belinda and Nickolas volunteered after seeing an appeal on the community's WhatsApp group for anyone in the area willing to host a Ukrainian refugee through the Homes for Ukraine scheme (GOV.UK).
H&F support event
At the Quaker Meeting House event, Dariia spoke to each service representative and received useful information. She said: "Everything is in one place which is so helpful. I don't have to travel around looking for multiple places because it is all here."
Dariia was given information about English classes at the event and has now signed up for an advanced course at Morley College. She also met other Ukrainian refugees at the event and is now in a West London Ukrainians WhatsApp group.
Each of our welcome events have provided advice and assistance on many critical H&F services, including housing, adult social care, school places and general useful information for refugees. As a compassionate council, the refugees also received vouchers and a gift bag for children at the events.
Further events are planned to replicate the advice and aid for Ukrainians as they continue to arrive in our borough.
How you can help
We are working with local charity H&F Giving and West London Welcome on our H&F Ukraine Appeal.
All money raised from the appeal will go towards supporting Ukrainian refugees who have fled the conflict and arrived in H&F. H&F Giving are accepting donations of all sizes.
If you would like to support arriving refugees, you can donate here.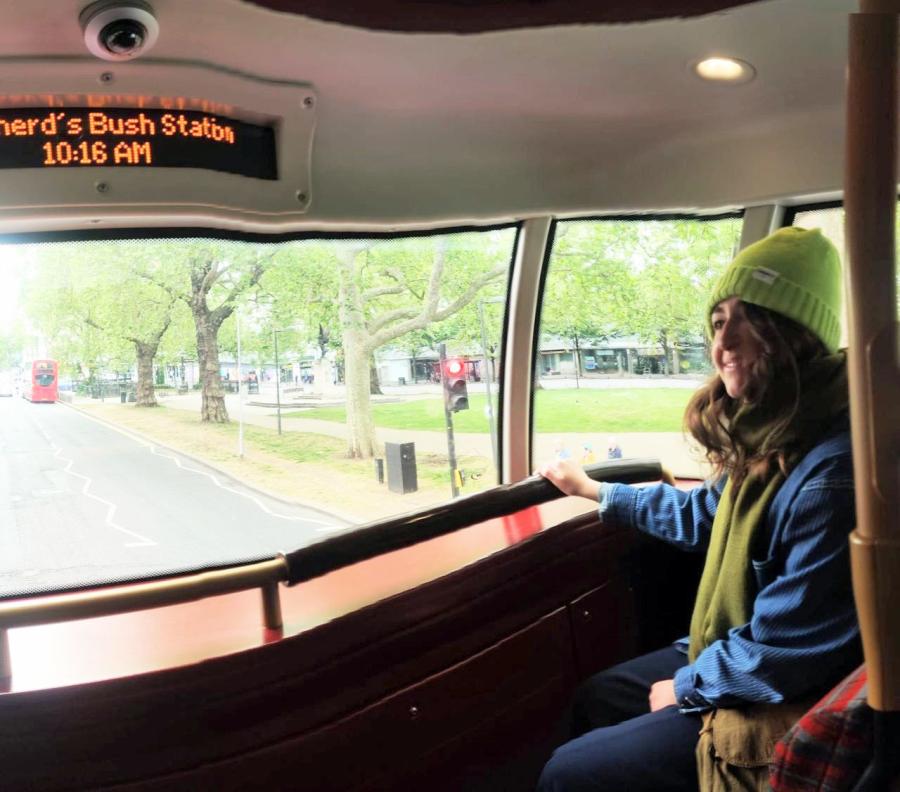 Want to read more news stories like this? Subscribe to our weekly e-news bulletin.