Afghan refugees living in temporary accommodation in Hammersmith & Fulham are making a name for themselves in London cricket circles after appearing at Lord's.
Fulham Cricket Club's 'Under 17s' team – where seven of the eight players are refugees – came second in their most recent competition.
They competed against North Middlesex Cricket Club – the strongest 'Under 17s' cricket team in London – in the final at Lord's Cricket Ground on Sunday 20 March. The final score was close, and the Fulham team was beaten after being bowled out for 85 in 12 overs.
The cricket mad team, who've only been playing together for six months, gave it their all – and still couldn't get enough. Following their semi-final win, the seven Afghan cricketers couldn't wait to come home and play a further three hours of cricket.
"They're all such hard workers. And one of our 15-year-olds, Samiullah, has got a real chance of going pro," said Rohan Kapadia, founder of Fulham Cricket Club.
"While in Afghanistan he lost his mum, and doesn't know where his dad is, but coming here to train gives him a safe place with a sense of familiarity that will allow him to continue to improve his skills over the next couple of years. He's going far."
Another member of the 'Under 17s' team is only 13, but his strength and skills are better suited to playing with and against older players.
The club's refugee members have a growing history of success. They won their first ever English competition, the six-week long Surrey Street Competition, in February. The team, made up of 15-18-year-olds, went unbeaten against the seven other competing teams.
The older boys have also played against the Fulham-based St Peter's Church's team, winning the friendly and enjoying themselves so much a re-match has been planned for later this year.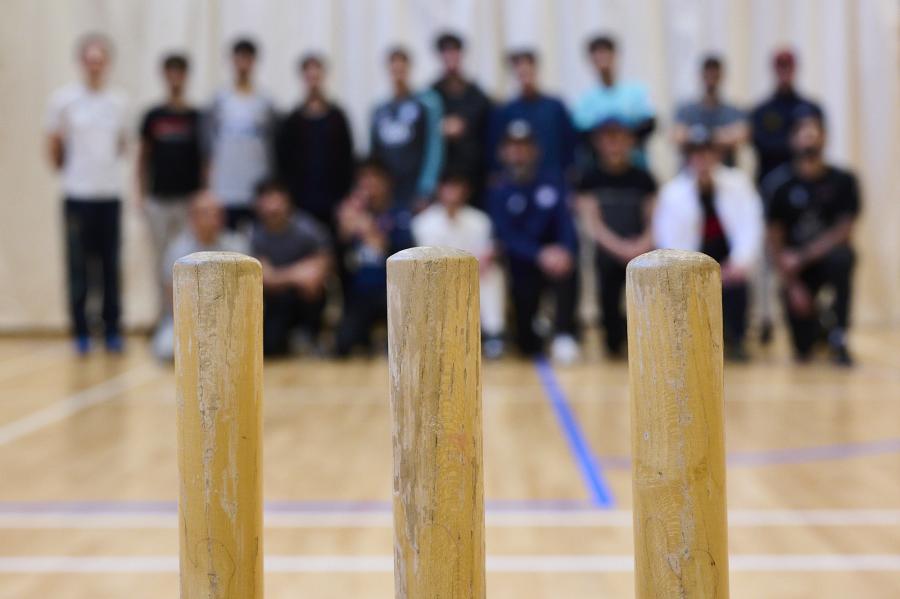 Club support
Fulham Cricket Club's longstanding members have welcomed the new refugees and are finding creative ways to ensure they feel like part of the Club.
When they first arrived many of the boys turned up to play in flip-flops and wore the same clothes to every training session.
Three of the club's young women who play for the 'Under 12s' team recognised that their new Afghan teammates couldn't afford hard ball kits, which include game essentials like a bat, gloves, pads, and a helmet, organised a fundraiser at Sixes Cricket Club.
The girls hosted a raffle, ran a ticketed quiz, and held a virtual cricket competition, raising almost £4,000. The money will go towards supplying each of the club's refugees with a hard kit, so that they can turn up to training and future matches with the same equipment that other local H&F children do.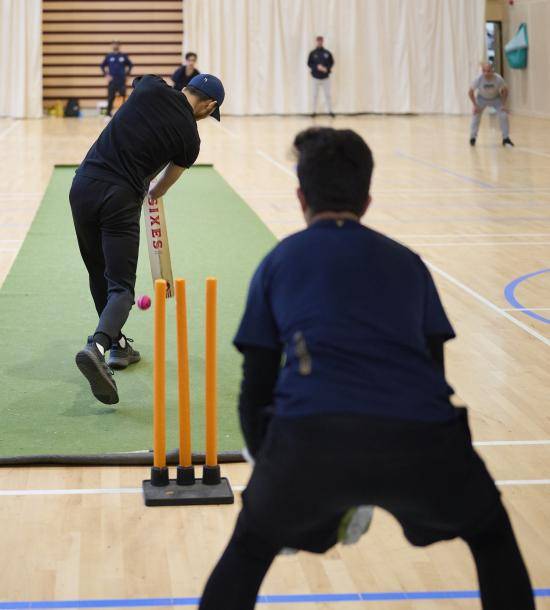 Donated kit
The club's refugees have also been supported by several organisations, including Bat For A Chance who've provided the players with cricket clothing, helmets, bats and gloves.
Surrey Cricket Club has also donated spare second-hand kit from their professional players. Famous players Jason Roy's and Alex Stewart's donations were particularly popular when the stash was being divided.
This hasn't been their only brush with professional cricketers. Fulham Cricket Club recently organised for former Afghan cricketer Raees Ahmadzai to visit and chat with the Afghan boys about life and, of course, all things cricket.
"I've never seen them so excited – they listened to his every word," said Rohan. "Although his advice about working hard at school may have gone in one ear and out the other, they all just want to be cricket players."
To support some of the refugees' dreams of a future in cricket, the club are supporting three 15-year-olds with coaching training. Once they turn 16, they can begin to earn some money through part-time jobs at the club.
Fifteen of the Afghan refugees would eventually like to learn how to coach and to begin to develop their cricket coaching careers.
H&F working with refugees
H&F is a borough for everyone and welcomes refugees fleeing conflict and persecution from across the globe.
To find out more about the work we do, or to learn more about how you can help refugees in our borough, visit our supporting refugees and asylum seekers page.
Want to read more news stories like this? Subscribe to our weekly e-news bulletin.