Former Fulham resident Esther Bruce – one of the first Black Londoners to be born in Britain – has been honoured with a blue plaque near Charing Cross Hospital.
Born in 1912, she was raised by her widower father, Joseph Bruce, a Guyanese labourer from British Guiana (now Guyana), South America. She spent her childhood in the tight-knit community of Dieppe Street (now part of the Gibbs Green estate) in Fulham.
See all the pictures from the blue plaque unveiling on our Flickr photo gallery.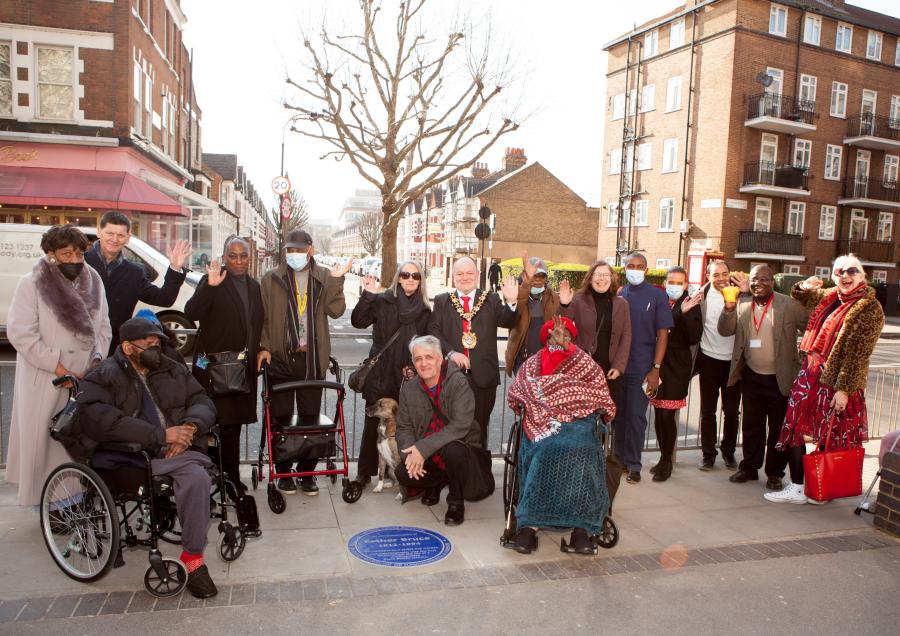 Cllr Sue Fennimore, Deputy Leader of H&F Council, said: "Esther was a pioneer in sharing her decades of experience as a Black, British working-class woman. Her work is not only important to the borough, but to the UK as a whole. And I can't think of a better way to memorialise her than with this blue plaque."
Esther has been immortalised through her autobiography, co-written with her adopted nephew Stephen Bourne, who lives in Southwark. The book – titled The Sun Shone on Our Side of the Street: Aunt Esther's Story – was the first biography to chronicle the life of a working-class Black, British woman and it received great reviews.
Esther had been adopted by Stephen's great-grandmother, Hannah Johnson, after her father was killed in the London Blitz.
A full life
Esther worked from the age of 14. Her first job was as a seamstress in the 1930s, making dresses for the likes of popular Black American singer Elisabeth Welch, best known for the songs Stormy Weather and Love for Sale.
However, her bravest job was as a volunteer fire warden at Fulham Hospital (now Charing Cross Hospital) and Brompton Hospital during the Second World War. Esther would stand on the roof of the hospitals during air raids to help direct fire services.
Esther's autobiography
Esther's life of work, and her experiences of racism and living in London's Black community during the mid-1900s have all been documented in her autobiography The Sun Shone on Our Side of the Street: Aunt Esther's Story.
The book was launched in Hammersmith on 14 October 1991 and Hammersmith & Fulham Council celebrated its 30-year anniversary last year.
Her co-writer and adopted nephew Stephen said:
"Aunt Esther gave me first-hand accounts of what life was like for a Black Londoner throughout the 20th century. A friendly, outgoing woman, my aunt integrated easily into the multicultural society of post-war Britain.
"Aunt Esther died in 1994 and, following her cremation, my mother and I scattered her ashes on her parents' unmarked grave in Fulham Palace Road cemetery. Granny Johnson rests nearby."
The book, which has become a classic, gave Esther a great sense of achievement and fulfilment towards the end of her life. It was shortlisted for the Arts Council's Raymond Williams Prize for community publishing.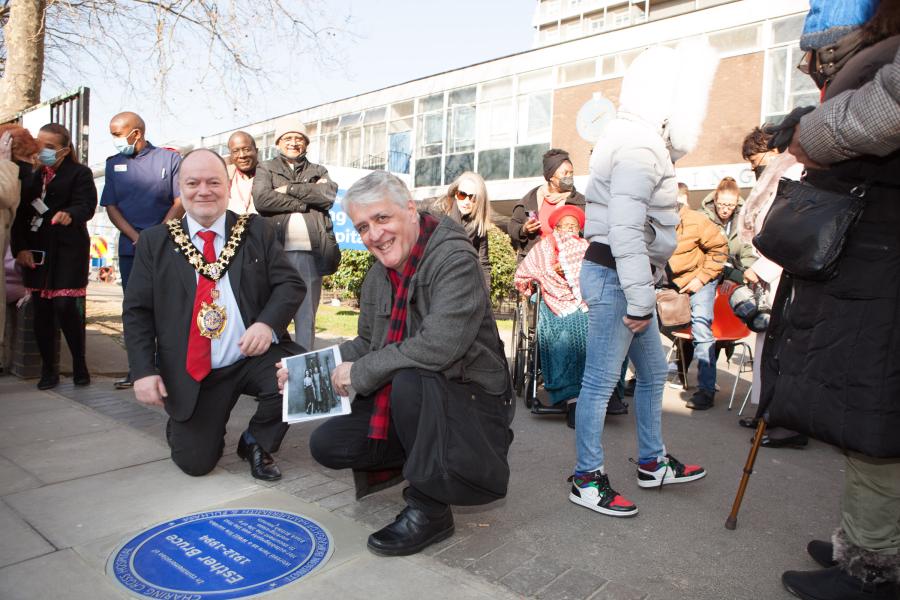 Celebrating our diverse history
Last year H&F unveiled two blue plaques that celebrate three individuals who make up just a fraction of the borough's rich history.
One for Afrobeat legend, singer and saxophone sensation Fela Kuti and a second for two former slaves who fled from America to Hammersmith in the 1850s.
Want to read more news stories like this? Subscribe to our weekly e-news bulletin.