H&F Council Leader Stephen Cowan demanded action from Thames Water to reduce flooding in the borough during a public meeting on Wednesday (2 February).
Local residents badly affected by last year's heavy rains joined the meeting in person and online to hear from Thames Water executives. H&F was one of the hardest-hit boroughs in London with thousands of residents and businesses affected by a major storm in July 2021. The deluge of rain forced sewage back into local properties and businesses via toilets, baths and sinks.
Thomas Issa, who was representing his sister, brother-in-law, and their five young children who live in Hammersmith Grove, said their home was flooded with 1.5 feet of raw sewage. "In my sister's case, she's got about £65,000 worth of damage," Thomas said. "The history of the family has been destroyed."
"We need a plan of action, and we need it very quickly," demanded Cllr Cowan. "If people can't get insurance and they can't get flood defences put in before June, then this hell is all going to happen again to them."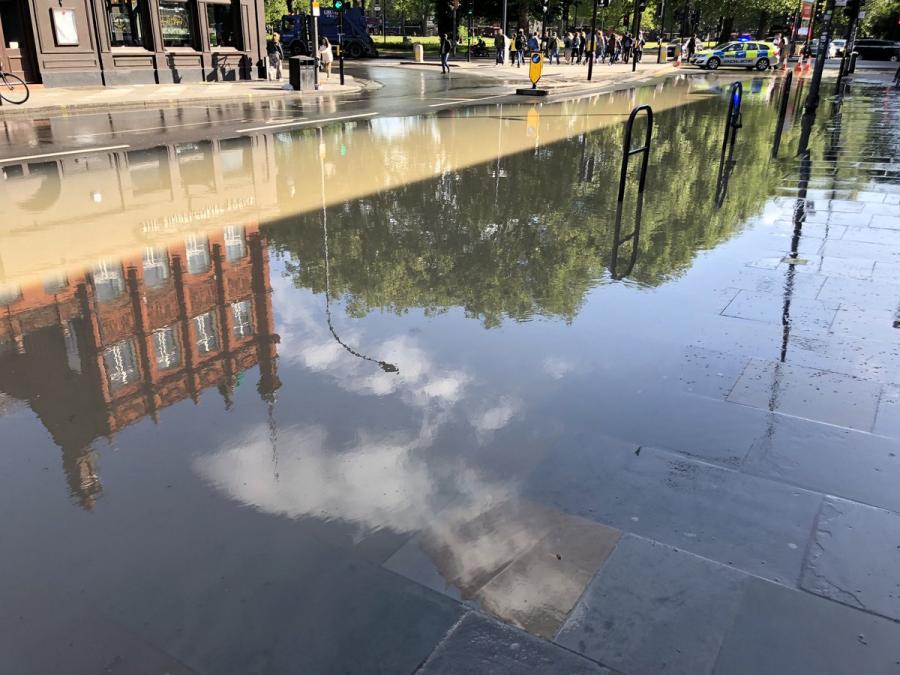 This was echoed by Christian, of Irving Road, West Kensington, who said: "My property was flooded in 2021, 2016, 2010, 2009 – that's four times in the last 10 years."
Cllr Cowan demanded a response from Thames Water to help residents and solve the problems of flooding in heavy rains. While residents such as Brendan Smith from the Better Brackenbury group asked the water chiefs to get "boots on the ground" to speak to everyone who was flooded in July – not just those who formally complained.
H&F is working with Thames Water and residents to develop more drainage schemes, similar to our Counters Creek Flood Alleviation Scheme,  to remove and channel surface water from heavy rains. The council also vowed to continue to monitor and repair the thousands of gullies across the borough.
Anger and frustration
Other residents such as Ben Hennessy, from Weltje Road in Hammersmith, described the issues he has faced claiming for damages, getting insurance cover and understanding who was liable for such claims. Many of those affected are still living in temporary accommodation. "Our basement was flooded, and we haven't even got the work started yet," he said. "It's around £50,000 worth of bills through insurance."
Susannah Cohen, who lives in Overstone Road, Hammersmith, said: "I was phoned by Thames Water, having put in my [claim] form, and was told that I was not going to be eligible for any help."
While another flood-affected resident Chris Hamilton said: "Every time we ask about liability it just seems to get swept under the carpet. If someone could please help us figure that out, we'd be very much appreciative."
Another resident, the only homeowner to have been affected in her street, explained that: "Having claimed through contents insurance, when I then had to update my building insurance it had risen three or four times and I'm now categorised as someone likely to claim."
Thames Water
Thames Water, owned by investment companies such as funds for Canadian retirees and UK academics as well as Abu Dhabi's sovereign wealth fund, was represented by Retail Director Warren Buckley and Alex Nickson, Wastewater Systems Strategy Manager. They said that the volume of the rainfall in the July 2021 storm was unprecedented and completely overwhelmed the sewer capacity.
They promised to listen to the issues and come back with an action plan to lessen the impact of future storms and better understand what occurred. Thames Water also unveiled a pilot scheme in Norland Square in Notting Hill to increase sewer capacity – but nothing specific for H&F.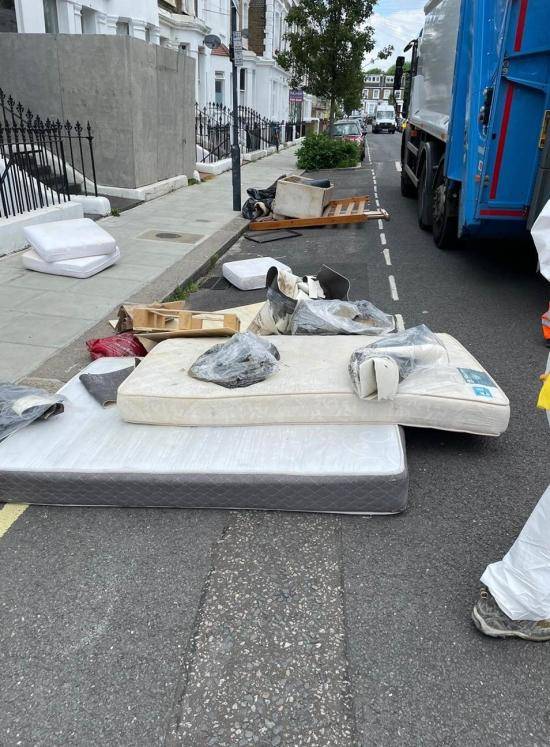 Déjà vu
However, many residents said they've heard Thames Water make similar claims over the years – and the flooding keeps on happening. Last year Ofwat, the industry regulator, hit the company with a £53m penalty (pdf 692KB) for missing performance targets, including £10.6m for its failure on flooding.
Resident concerns were echoed by both Cllr Cowan, who recalled Thames Water promises after flooding in Hammersmith Grove in 2007, as well as Hammersmith MP Andy Slaughter who said:
"I've got a terrible sense of déjà vu. In 2007, Thames Water decided we would have short- and long-term measures so that we wouldn't be in this position again. As citizens and as people who pay our bills, we have the right not to have our homes flooded. Peoples' lives have been destroyed and we need Thames Water to get on and make peoples' properties safe."
Thames Water's Alex Nickson responded: "This storm dropped over a million cubic meters of water on London, and we can't build a network big enough to hold that. We need to look at a multiple-tiered approach."
And his colleague Warren Buckley added: "Our response was unacceptable, and we didn't get people on the ground quickly enough. We're committed to joining a working party, we will come back with a plan, and will do our best to help."
Thames Water has commissioned an independent review, the London Flood Review, that is investigating their response to the July 2021 storm, including:
the extent and causes of the floods
assessment of how the drainage systems performed
recommendations on how to manage the increasing risk of future floods
a survey of local drainage infrastructure and recommendations for surface water management.
The review's final report will be presented to the public later this year. For more details about the independent review or to contribute please email: londonfloodreview@consultation-online.co.uk
Want to read more news stories like this? Subscribe to our weekly e-news bulletin.