Hammersmith & Fulham Council is holding an open, online information session for young people interested in joining the borough's Youth Council.
The session, open to H&F residents aged 11-18, and those up to 25 with additional needs or who are care leavers, will be held Tuesday 11 January at 6pm. You'll hear all about how to get involved in H&F's Youth Council, and how to stand in the UK Youth Parliament and H&F Youth Mayor Elections for 2022.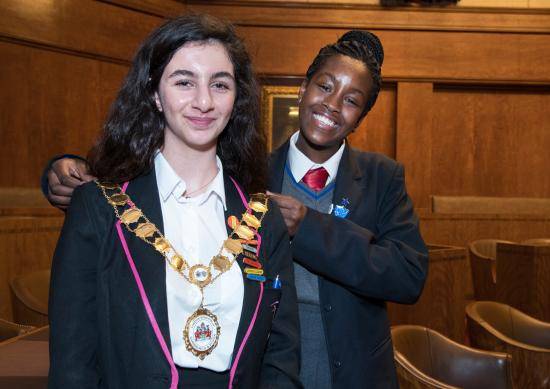 Whether you care about your borough and the big issues affecting young people in H&F, are looking for volunteering opportunities, or simply want to meet other likeminded people, this could be the opportunity for you.
"The H&F Youth Council is a great way for our younger residents to share their opinions on life in the borough and work with us to create the changes they want to see," said Cllr Larry Culhane, Cabinet Member for Children and Education.
"Come and get involved and help us make Hammersmith & Fulham the best place in London to grow up in."
The evening session will be a fun, informative, and relaxed online meeting and is designed to help answer any questions you might have about our fantastic Youth Council.
There's also the opportunity to hear about the Children in Care Council, a separate council for residents in care, aged 14-25, to share their thoughts on how care services can be improved.
Find out more about what our Youth Council has been up to on this YouTube video:
Youth Council elections
Any young residents who decide they would like to run for either the Youth Parliament or the Youth Mayor elections will then be invited to a second meeting to hear a little more about the role and how campaigns work.
H&F Mayor, Cllr PJ Murphy, will be working with our youth mayoral candidates to discuss their manifestos and some campaign tips and tricks.
Check out our 2020 candidates' election manifestos:
H&F youth election manifestos 2020 (YouTube video)
H&F's current Youth Council
The current Youth Council meet weekly to discuss issues affecting young people, including sharing their own views and experiences of living in H&F, London, and the UK.
Our Youth Mayor also works with Cllr Murphy's charities and accompanies him to events.
In 2020 the Youth Council created a handy guide for young people across the borough with tips and tricks on how to cope with self-isolating.
In past years they've prioritised celebrating H&F's diverse community, including marking National Coming Out Day.
Want to get involved?
If you'd like to learn more about our session on Tuesday 11 January, or to sign up to the online event, please email: Brenda.Whinnett@lbhf.gov.uk
Want to read more news stories like this? Subscribe to our weekly e-news bulletin.