Eat, drink and shop at your favourite pubs, restaurants and boutiques in Hammersmith & Fulham as the lockdown is eased.
We want to help businesses to reopen safely and keep residents safe as they help give our local traders and entrepreneurs the support they need to thrive and flourish in H&F following a tough lockdown.
It forms part of H&F Council's 'Shop Local Shop Safe' campaign to help give our town centres, high streets, retailers, small businesses and markets a boost as businesses begin to reopen across the borough.
"We all need to give our amazing local businesses the support they need as they reopen," said Cllr Andrew Jones, H&F Cabinet Member for the Economy.
"We're working with local businesses to reopen safely and help our local economy bounce back stronger than ever before."
How can you help?
Shop locally – Invest in your local economy by shopping locally. For every £10 you spend with an independent local business - £3.80 is retained locally according to a recent report.
Find the latest offerings and deals from local independent businesses on our H&F Shop Local Facebook group.
Eat and drink outdoors – Safely enjoy the new outdoor spaces at some of our local pubs and restaurants thanks to H&F's Our Space is Your Space scheme.
Shop safe – Wear a face covering where required, follow social distancing rules and wash your hands regularly while on the high street and inside shops.
Spread the word – Share photos of your favourite high streets and local businesses on Twitter, Facebook and Instagram using the hashtag #hfshoplocal.
Longer opening hours – Take advantage of the extended opening hours for retail shops so you can shop safely and avoid any crowds.
Walk and cycle to local businesses using our temporary cycle lanes and wider pavements which make it easier to social distance, including while queueing.
Are you a local business?
Get the latest guidance and support on our Covid business support page including getting your employees tested and a new Covid safety poster to display in your premises.
Download, save and print a poster image for your neighbourhood. We have got one for each part of the borough.
All posters are jpg files, 1.3MB and open in a new window or tab.
Shop Local Shop Safe is supported by the Reopening High Streets Safely (RHSS) fund.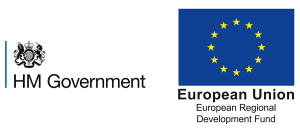 Want to read more news stories like this? Subscribe to our weekly e-news bulletin.