Hammersmith & Fulham Council continues to boost its ever-expanding network of electric vehicle charging points with a new rapid-charging mini hub in Hammersmith.
This is the latest addition to the 345 publicly available charging points the council has installed for residents, businesses and visitors in H&F so far as we take urgent action to tackle the climate emergency.
The new mini hub, which consists of three rapid-charging points, is situated at Sussex Place next to Hammersmith Broadway. They form part of the biggest network of rapid charging points in London.
"Our comprehensive network of electric vehicle charging points is part of our plans to make owning and driving emissions-free vehicles as accessible and affordable as possible for local residents and businesses," said Cllr Wesley Harcourt, H&F Cabinet Member for the Environment.
"This is another way local people can help us to achieve our carbon net-zero target as we combat the climate emergency together."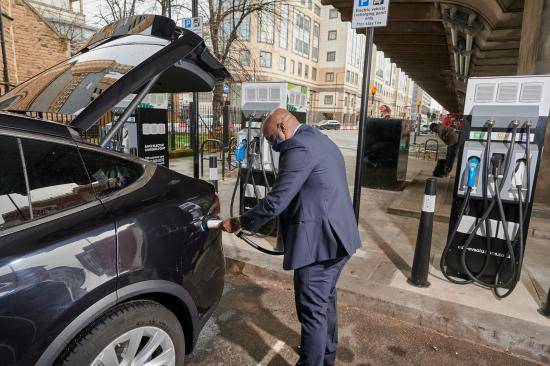 No.1 in London
Rapid-charging points reduce the time needed to charge vehicles, typically giving a full charge up to ten times faster than a normal charging point.
There are 10 rapid-charging points in H&F. The others are based in:
Lillie Road, Fulham
Rowan Road, Hammersmith
Talgarth Road, Hammersmith
A40 Westway
mini hub of three charge points in Scrubs Lane, White City.
A further 166 lamppost charging points have also been installed across the borough so every home or office is now no more than 400 metres from a charge point. Three hundred additional new charging points will go live by spring 2021.
In addition, we have built 14 new electric charging points at the council's main transport depot in Bagley's Lane, Fulham in readiness for electrifying our own fleet of vehicles.
Electric van for businesses
We have teamed up with Zipcar and Fulham Broadway BID to launch the first electric van service for small businesses in Fulham.
The new electric van is free to use for qualifying businesses based in Fulham including market traders on North End Road Market.
We will be introducing additional free-to-use electric vans for businesses in other parts of the borough later this year.
Find out more about the electric vans.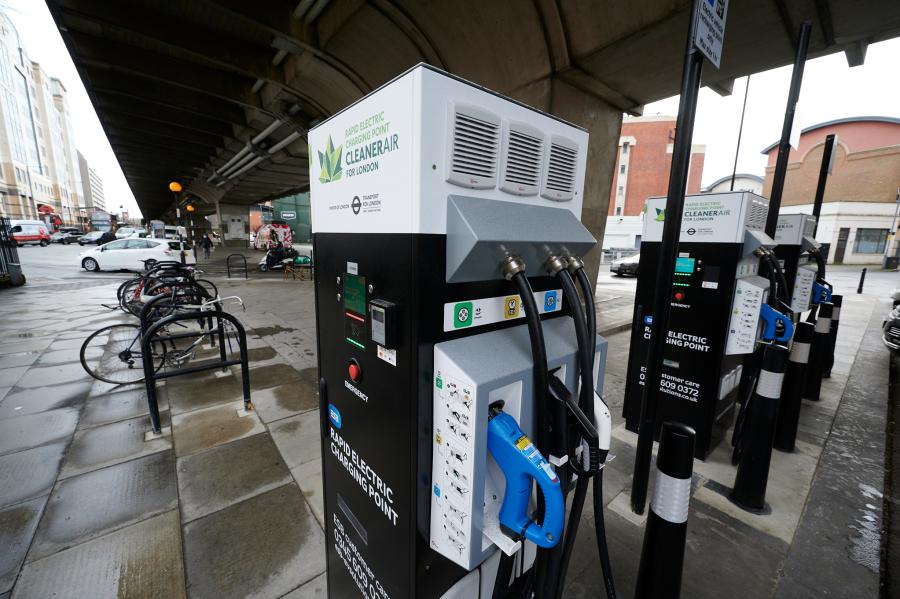 Want to read more news stories like this? Subscribe to our weekly e-news bulletin.