By Henry Aughterson
Mutual Aid Groups (MAGs) have cropped up in all corners of Hammersmith & Fulham to support residents in need during the coronavirus crisis.
Our mutual aid Facebook group now has 1,500 members. We have been able to help several hundred residents with their requests, ranging from those who have to self-isolate and need food shopping, post and prescription deliveries, as well as providing basic support information and friendly phone calls.
Residents have connected with each other within these groups sometimes for the first time – despite living in the same streets or neighbourhoods.
Many mutual aid volunteers talk about how they are in awe that so many neighbours whom they didn't know before were so willing to come out and support the community this actively.
Connections have formed between volunteers, but also between volunteers and the residents they are supporting. So much support is happening, from neighbour to neighbour, and many of these connections will outlast the pandemic.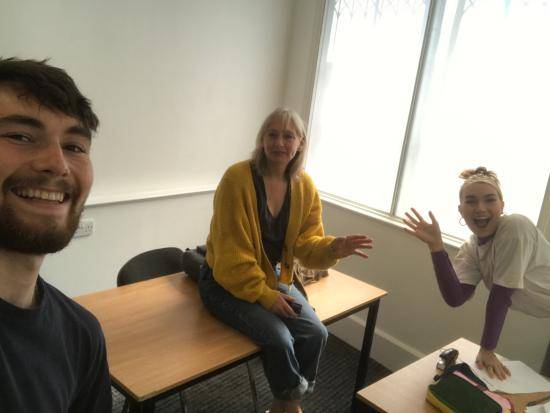 Don't be stranger
Contributing to making a stronger and more resilient community is highly rewarding. In a country where 10 per cent of the adult population are chronically lonely, and many especially in London do not have strong connections with their neighbours, this seems fundamentally important.
Those who became mutual aid volunteers were some of the lucky ones – we were able to help, and in doing so, create meaning and purpose for ourselves out of this crisis.
We must not forget there were many around the country and across the borough who would have liked to help more and who were restricted in their capacity to do so, through no fault of their own.
Goodwill in H&F
There is so much goodwill in this borough. I hope that those who came forward to be involved with mutual aid (and the CAN volunteers across Hammersmith) – many of whom are volunteering for the first time at a hyper-local level – can use this as a catalyst to build more resilient, flourishing communities into the future.
Some examples of the support our Mutual Aid Group is providing, includes:
A local resident who is experiencing anxiety called us, wanting a regular friendly phone call with someone. We were able to provide that, and as part of the conversation the resident said he wished he could do more to help other people during the crisis. We were able to connect him with a neighbour who lived on the same estate, who he begun to do regular shopping for. It's a great example of neighbours working together to support each other.
On Easter Sunday, a number of the MAGs delivered chocolate Easter eggs as a surprise for residents who we have helped on previous occasions.
We have set up a 'Shielding Sharers' phone call circle, run for and by local older residents who are shielding or self-isolating, who phone each other and check in for a chat.
Want to read more news stories like this? Subscribe to our weekly e-news bulletin.
By sending us a comment, you are agreeing to our publishing policy.