H&F Council is calling on residents to help find two men caught on CCTV dumping a mattress in Shepherds Bush in broad daylight – which hours later was covered in graffiti.
The council has introduced new larger fines and more CCTV cameras as it steps up its efforts to combat incidents of fly-tipping.
CCTV footage from November revealed the mattress being dumped in Arminger Road, and just hours later was sprayed with graffiti by a passer-by. The council is now trying to find those responsible so it can take action. If you recognise anyone in the photos, please email cleanergreener@lbhf.gov.uk.
View all the images from CCTV footage
"We want to be the greenest borough in Britain, so will do all we can to stop people dumping rubbish in our streets," said Cllr Wesley Harcourt, H&F Cabinet Member for Environment.
"That's why we're taking firmer action on fly-tipping and street mess, including issuing more and bigger fines.
"Catching this double act of vandalism on film should serve as a warning to anyone thinking they can use our streets as a dump. Not only is it unsightly for residents, it's an extra cost for us to remove it, so ultimately comes out of their pockets, which is really unfair."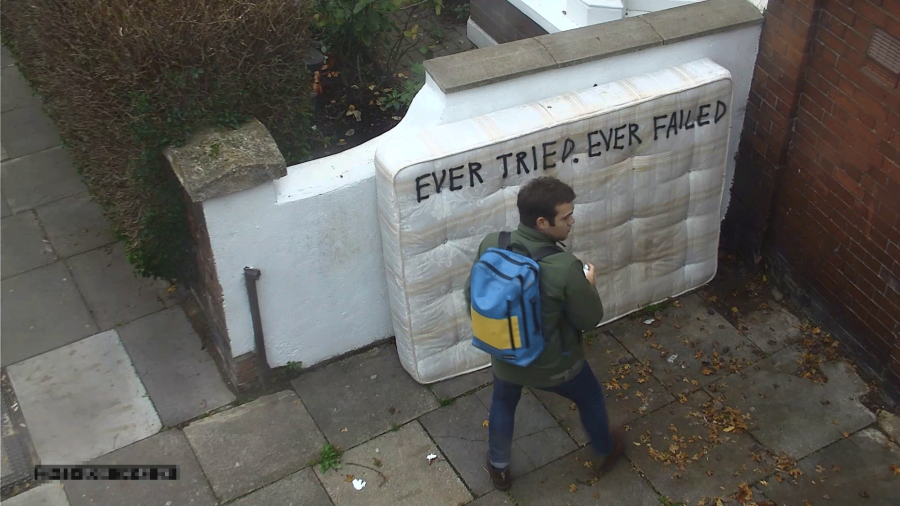 New powers to tackle street mess
In late 2017 the council agreed to introduce a new £200 fixed penalty notice (FPN) to help tackle fly-tipping. The powers came into force earlier this year and add to its ability to firmly tackle waste issues now with three different FPNs:
Fly-tipping – £200
Obstructing the highway – £100
Littering – £80
The council's environmental enforcement team has issued 44 fines for fly-tipping and other waste offences since August and the total number for all FPNs issued almost doubled in October from what it was in September.
Getting rid of large items
If you have big items, such as furniture or kitchen appliances, you need to get rid of, the council offers a bulky waste collection service, where up to 10 items can be collected for £25.65.
And if you're wondering what to do with your Christmas tree, we also offer a FREE recycling service to help you.
Want to read more news stories like this? Subscribe to our weekly e-news bulletin.
By sending us a comment, you are agreeing to our publishing policy.