A £6million state-of-the-art centre for children and young people with disabilities and their families has been opened in Fulham – with world renowned artist Stephen Wiltshire MBE giving his name to the community resource.
Designed with local families of children and young people with special educational needs and disabilities, the Stephen Wiltshire Centre is a unique base in Queensmill Road, Fulham, where children and young and their families will be able to take part in activities and access information, advice and support.
The centre was opened by Stephen, a former pupil of Queensmill School in Shepherds Bush, who has autism. His incredibly detailed cityscapes, drawn from memory, have amazed the art world since he first received media attention as a teenager in the 1980s.
Stephen, now aged 44, was awarded the MBE in 2006.
An inspiration
"We believe strongly in this borough in doing nothing about Disabled people, without Disabled people – this is their centre, and families have been involved at every step of its creation," said Cllr Larry Culhane, H&F Cabinet Member for Children and Education.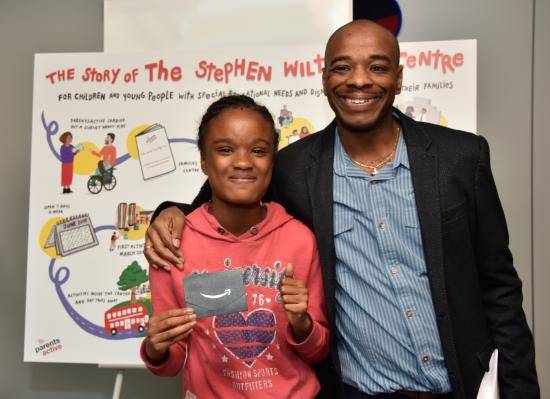 "Stephen's story shows what can be achieved when young people are encouraged to fulfill their potential – which is exactly what the Stephen Wiltshire Centre will seek to do every day.
"It was wonderful to have him officially open the centre which bears his name; and for families who have helped create this community resource to meet the man who has inspired it."
At the opening event on Sunday, Stephen unveiled a storyboard capturing the journey from consultation with families through to the opening of the centre, which will permanently adorn the centre. It shows how families worked with H&F Council to turn our joint vision into a reality.
He also presented prizes to young people with special needs and disabilities who won an art competition themed around the launch. The three winning pieces will inspire the creation of the centre's new logo, in the coming months.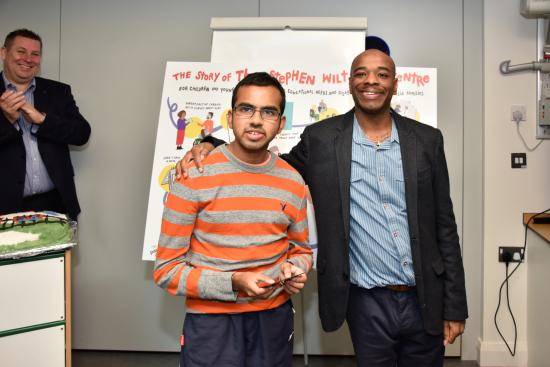 The opening was attended by the families who have helped create the centre; families new to the centre; the wider community; musicians; a magician, and players from Fulham Football Club – plus their mascot Billy the Badger.
Nandini Ganesh and Mary Melsom from Parentsactive, which supports parents and carers with children and young people with Special Educational Needs and Disabilities spoke at the event and have played a big part in the creation of the centre and informing the services and support within it.
"We felt very proud to have Stephen Wiltshire himself come and open the centre," said Nandini.
"It was a heartwarming event and quite an emotional day.
"We've been working in partnership with Hammersmith & Fulham Council and we're really grateful to them. The centre means a lot to the families which use it."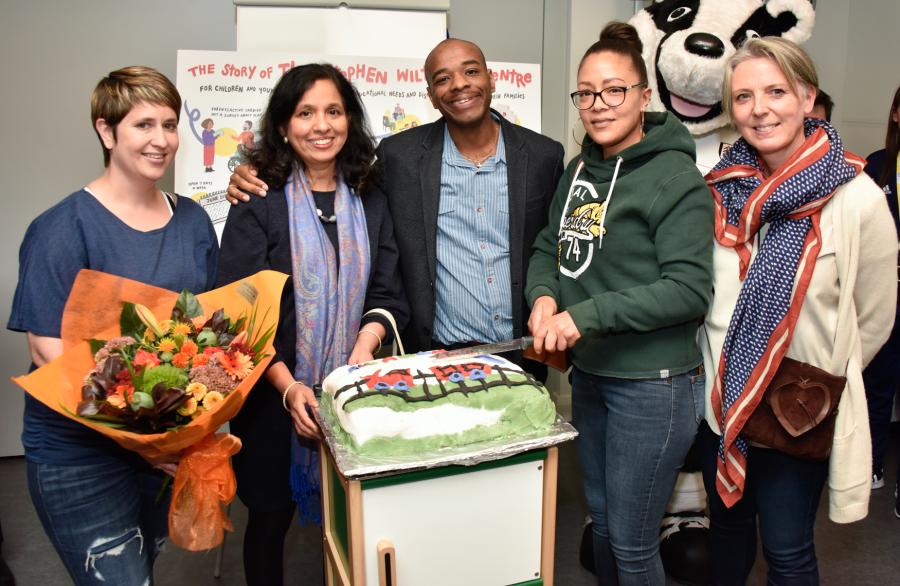 Find out more about the Stephen Wiltshire Centre
Want to read more news stories like this? Subscribe to our weekly e-news bulletin.
By sending us a comment, you are agreeing to our publishing policy.