Former England women's cricket captain Charlotte Edwards was guest of honour at the 2018 Hammersmith & Fulham community sports awards, celebrating local sporting heroes and heroines.
See all the pictures from H&F Community Sports Awards on our Flickr gallery
Staged in the Lyric's studio, the eighth annual award presentation saw Richard Wilmot of H&F Rugby Club named volunteer of the year, with Al Ansar FC declared the borough's sports organisation of 2018.
The prizes have special significance as each has been nominated by residents and local community sporting leaders.
"Each award winner represents a combination of personal endeavour and supportive teamwork, and we should all take pride in their achievements," commented Cllr Wesley Harcourt, H&F Cabinet Member for the Environment.
"These presentations also celebrate the hard work which is done behind the scenes by willing volunteers to give young people a wide range of sporting opportunities, enhancing quality of life and contributing to an active, healthy borough."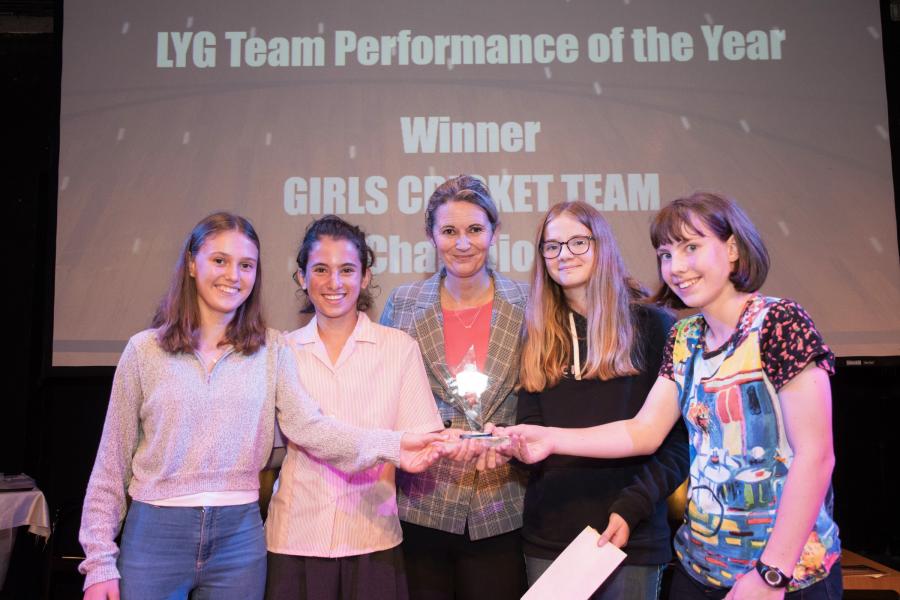 Guest of honour Charlotte Edwards – the youngest player ever to play cricket for England when she made her debut in 1996 – was particularly keen to speak to four teenagers from the H&F girls' cricket team who triumphed in the 2018 London Youth Games – a competition they have won four times in the past seven years.
Paul Smith, borough Community Sports Co-ordinator, said: "It was a great evening; it went really well, and more than 100 people attended from a range of sporting clubs and community organisations.
"This is an event to celebrate everyone that helps to make sport and physical activity popular, fun and successful."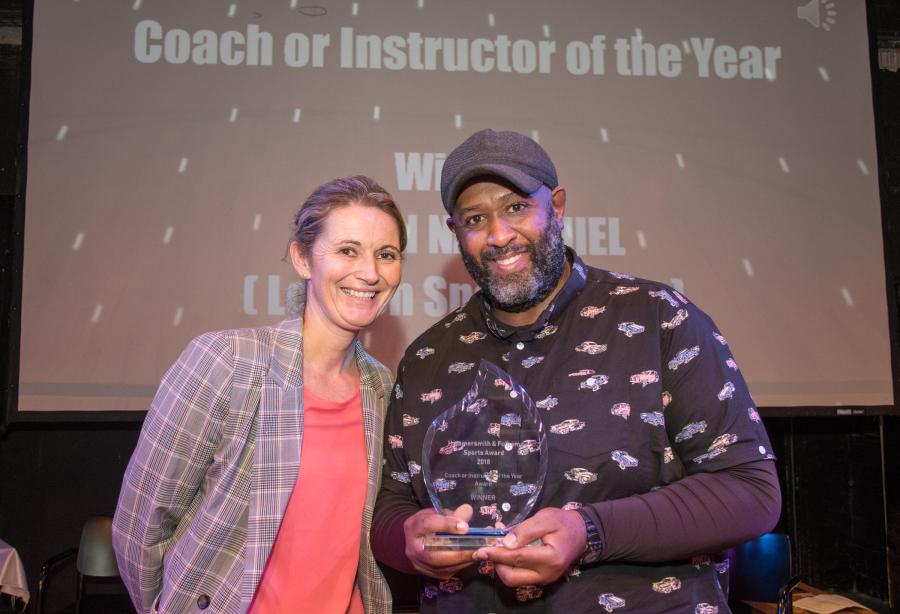 Congratulations
Charlotte Edwards personally congratulated each winner as well as presenting the evening's prizes.
There was also a taekwondo demonstration by two junior members of the medal-winning Team GB, and a steel drum performance to entertain guests at the ceremony.
Among the representatives of sporting bodies who were present to support the awards were members of the QPR and Chelsea sports foundations.
Past H&F sports awards nights have been presented by BBC sports presenter John Inverdale, skating champion Jenna Downing, Olympic shooting champion Peter Wilson and Olympic hurdle medallist Tasha Danvers.
The first H&F awards were staged in July 2010 at Chelsea's Stamford Bridge stadium.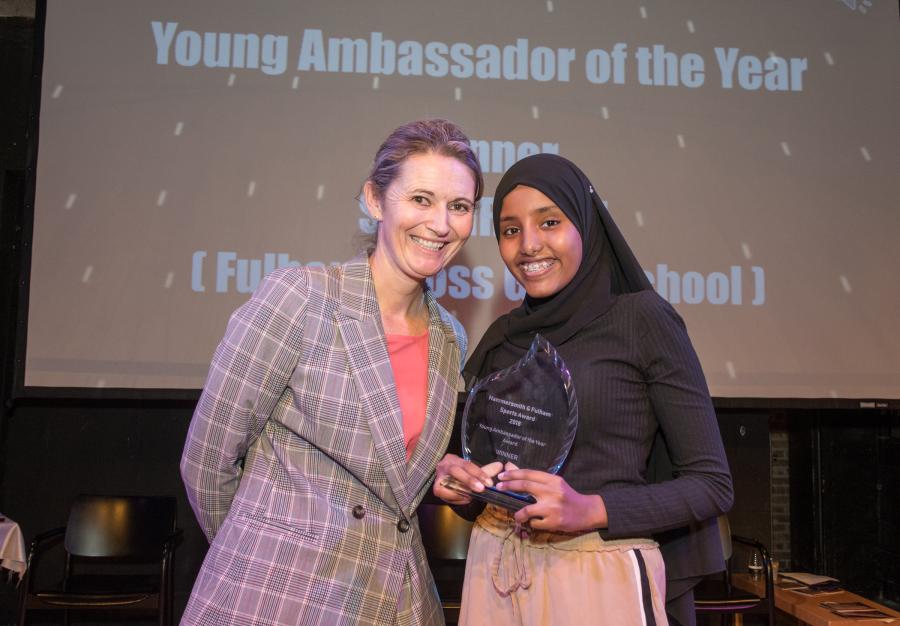 The 2018 prizewinners from the Community Sports Awards were:
Volunteer of the Year – Richard Wilmot (H&F Rugby Club)
Young Ambassador – Suhair Mire (Fulham Cross Girls School)
Inclusive Project of the Year – Steady & Stable (Open Age)
Junior Sportsperson of the Year – Sama Rahnama (Original TKD)
Coach of the Year – Kevin Nathaniel (London Sports Trust)
Engaging Sport or Physical Activity Project of the Year – School Travelplan (Anika Hargie / Wormholt Park Primary school)
Sports Organisation of the Year – Al Ansar FC
Sport & Physical Activity Person of the Year – Alesha Kelly (Brompton Swimming Club)
Outstanding Contribution to Sport – Mr Nessir Emadi (Fulham College Boys School)
The London Youth Games award winners were:
LYG Coach of the Year – Philip Sangchin (Brunswick Youth Club, Table Tennis)
LYG Team Performance – Girls Cricket (winners in four out of the last seven years, and 2018 champions)
LYG Rising Star – Arianna Alonso-Bizzi (Sacred Heart High School)
Want to read more news stories like this? Subscribe to our weekly e-news bulletin.
By sending us a comment, you are agreeing to our publishing policy.