Fulham martial arts expert Jason Stevens is the true champion of charity in H&F.
With the help of his stable of fighters from the Scorpion Kickboxing club based in Peterborough Road, Jason collected £2,000 for the Children's Hospital Charity last week at a charity gala evening he organised at the Hammersmith Club Hall in Rutland Grove.
Following his latest generous act, the fifth Dan black belt kickboxing instructor has now raised an impressive £67,000 from his series of charity fundraiser events.
"I love giving back to the community," said Jason. "And the Scorpion Kickboxing family fight for those people – young and old – who are going through bad times in their lives.
"We've helped raise money for poor little children who were suffering with a major illness to supporting vulnerable army veterans. We want to do our bit for the local community."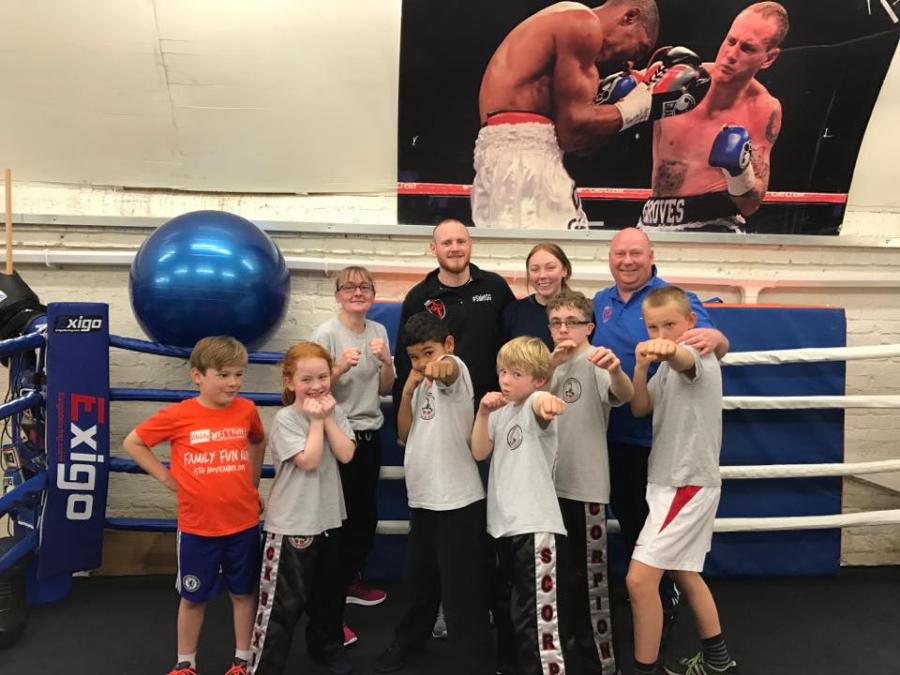 Fundraisers
Other worthy local causes that Jason has raised money for include the Stoll, a war veterans charity in Fulham Road, and the neonatal unit at Queen Charlotte's and Chelsea hospital in Du Cane Road, White City.
One of the most memorable fundraising moments was when the Scorpion Kickboxing club members made a Herculean effort by completing 15,000 punches in just 15 minutes for a seriously ill young girl.
See the pictures on our Flickr photo gallery 
Local champions
Jason has put his club firmly on the map, not only for their generous charity work, but also for their title-winning exploits in the ring.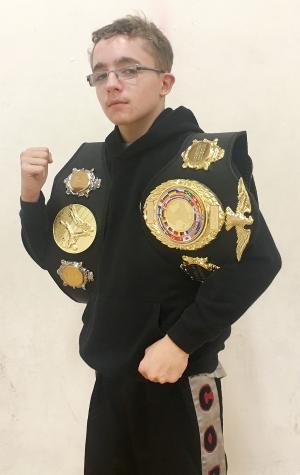 Daniel Hearn is the latest fighter to join the long line of world champions at Scorpion Kickboxing that includes club legend Sam Ryan and JJ Kelly, as well as eight other titleholders at the club based inside Hurlingham Academy in south Fulham.
The 16-year-old is defending his WKO world title, in the under 45kg division, in November alongside rising stars Jade Lynn, Jess Williams, Jack Benson and Amy Foster. 
Daniel, who is trained by his mum, Jane, and his long-standing coach Jason, was recently touted as a promising future boxing talent by pro trainer Shane McGuigan.
Jason treated Daniel to a pads session with the boxing coach as a birthday gift, and the rising kickboxing star did not disappoint.
Could Daniel be the next kickboxing sensation from H&F to follow in the footsteps of former world super-middleweight champion George Groves and cruiserweight title contender Deion Jumah, to switch codes and take the game of boxing by storm?
Keep up to date with all the latest Scorpion Kickboxing action.
Want to read more news stories like this? Subscribe to our weekly e-news bulletin.
By sending us a comment, you are agreeing to our publishing policy.