The community partnership behind Ravenscourt Park's blooming glasshouses has been recognised by a prestigious national awards scheme.
H&F Council recently granted long-term control of the glasshouses to Hammersmith Community Gardens Association (HCGA), whose community horticulture work there was hailed as 'outstanding' at the Royal Horticultural Society's 'It's Your Neighbourhood' Awards, in order to support their work.
HCGA took over use of the glasshouses in the north-east corner of the park more than a decade ago and have been helping residents from all walks of life to learn gardening and other life skills ever since.
"Congratulations to the HCGA for this richly-deserved award, which confirms our belief that community groups are the experts when it comes to developing and improving their local area," said Cllr Wesley Harcourt, H&F Cabinet Member for Environment.
"So many people from all walks of life have gained vital skills, and been introduced to the simple pleasures of planting and growing their own plants and produce through the brilliant work at Ravenscourt Park."
Improvements for all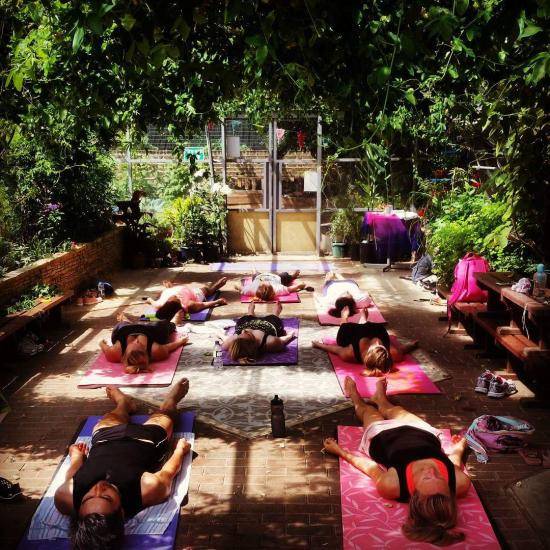 The glasshouses have changed little since they were built in the 1970s and over time have become in need of modernising. In the winter months, some of the HCGA's activities, such as their 'grow well' class for people with dementia, long-term health needs and their carers, have had to be moved due to it being too cold.
But a major piece of good news for the HCGA is that H&F Council granted the organisation a new long-term lease of the glasshouses, that will allow them to now properly fundraise to replace them with new buildings. Planning permission for this was granted by the council in August, so now it's all systems go with the fundraising.
"The outstanding award for the glasshouses work is a real boost as we are just starting to look for funding to replace the existing glasshouses that are in need of improvement," said Cathy Maund, of the HCGA.
"Our volunteers are key to the success of all our sites. They help with maintenance and at Loris Gardens and Godolphin Gardens, sites which are open to the public, and check that they are safe and welcoming spaces. There are also lots of opportunities for residents get involved."
Range of activities
Beyond helping people hone their green fingers, the HCGA hosts a twice-weekly pop-up yoga class in the summer months, along with seasonal flower arranging workshops. And 8 December sees the return of the group's popular Christmas wreath-making workshop.
They also run a 'Men in Sheds' group; and 'Get Out There', an environmental conservation programme. The association is actively looking to recruit new participants for both these groups
An introduction to garden volunteering workshop is held on the first Wednesday of every month starting at 10am. For more details email katie@hcga.org.uk.
Two other HCGA projects were also recognised at the awards. Phoenix Farm, near the A40, achieved an 'outstanding' for the firth year in a row and Loris Gardens was awarded 'thriving' status.
'It's Your Neighbourhood' is a project run by the RHS, which encourages community gardening groups to help 'green up' their local area.
Bulb-planting event
Fancy getting involved and don't mind getting your hands (and clothes) dirty? The HCGA is hosting a bulb-planting day in Loris Community Gardens, W6 7QA, on Sunday 7 October from 11am until 3pm.
The event is the association's monthly volunteering day, and will involve work to get gardens ready for winter, including planting hundreds of bulbs which will be sure to bring a welcome splash of colour come next spring.
Anyone is welcome to attend, just drop by any time between 11am and 3pm, gloves and tools will be provided.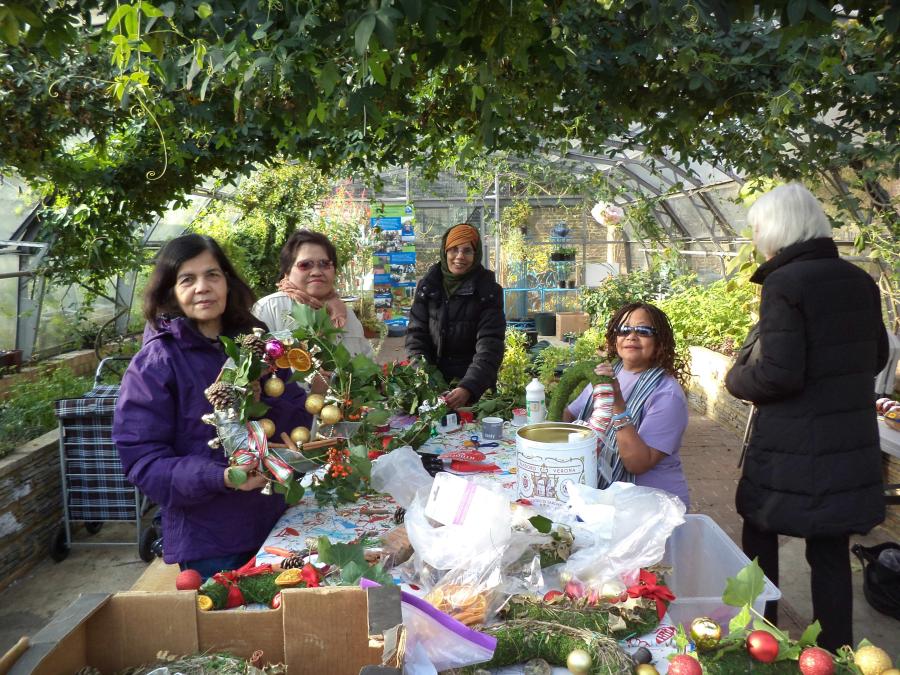 Want to read more news stories like this? Subscribe to our weekly e-news bulletin.
By sending us a comment, you are agreeing to our publishing policy.