Pupils at Fulham College Boys' School thrilled their head of school with their best results ever.
Head of school, Sally Brooks said there were many delighted faces as the boys opened their envelopes at the school in Kingwood Road, Fulham.
Grades are awarded from nine to one. With nine, eight and seven ranging from what would have been A* to A in the old system, and four being similar to a C.
Sixty-two per cent of students at Fulham College Boys' achieved the threshold of 9-4 in English and maths.
Also among the successes, 90 per cent achieved the same threshold in biology, 85 per cent in chemistry and 86 per cent in English.
The school runs a construction pathway course and once again, students achieved a 100 per cent pass rate, many of which were distinctions.
Of the total number of grades achieved, almost a quarter were grades eight and nine.
"The high number of eight and nine grades our boys have achieved has surpassed all expectations and we could not be happier for them," said Ms Brooks.
"Thursday morning saw the boys at Fulham College taking another significant step towards bright futures, with some students going on to study medicine and law.
"Others have also secured places at excellent colleges and we are really pleased that many are enrolling at our very own Fulham Enterprise Studio. Here, students can study vocational courses and work alongside high-profile companies such as Mitie and Chelsea Football Club."
Outstanding individual performances include a clean sweep of top grades for head boy, Yosef Mechti.
"I am very pleased with my results", he said.
"Fulham College Boys' School has supported me in achieving my goals as it provides an ethos where you can achieve anything you want."
Reflecting on his time at Fulham College Boys' School, Deputy Head Boy, Nemr Chaer, said: "My family has a proud tradition of excellent results at FCBS that spans many years, and I am thrilled to now add to this.
"Although I have worked exceptionally hard, I cannot ignore the excellent platform that my school has provided me and the other students during our time here."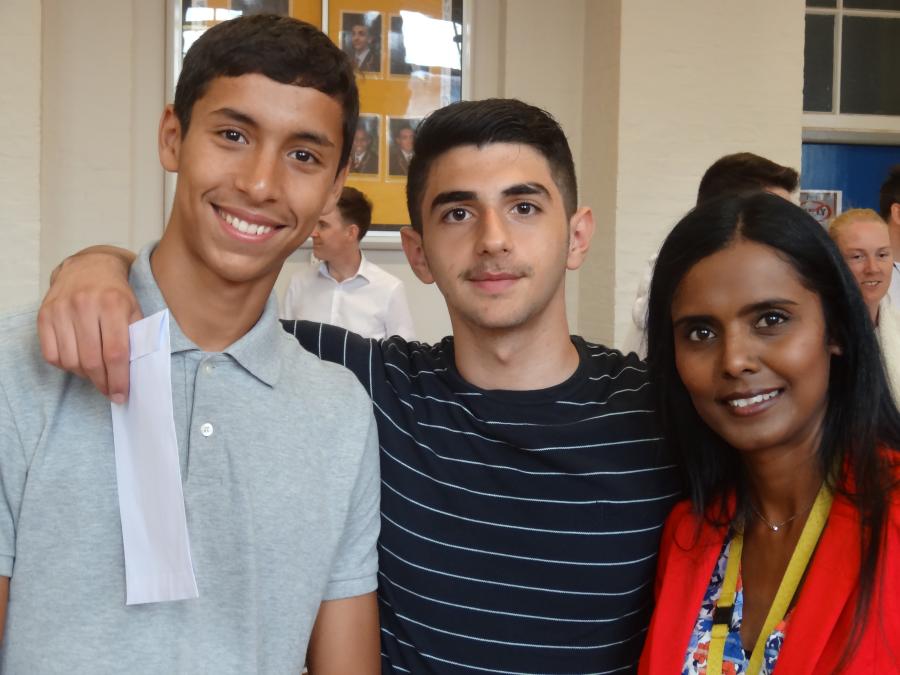 If your child will be in Year 6 of primary school in September 2018, he/she will be moving on to secondary school in September 2019. Find information and advice on applying for secondary school places. 
Want to read more news stories like this? Subscribe to our weekly e-news bulletin.
By sending us a comment, you are agreeing to our publishing policy.