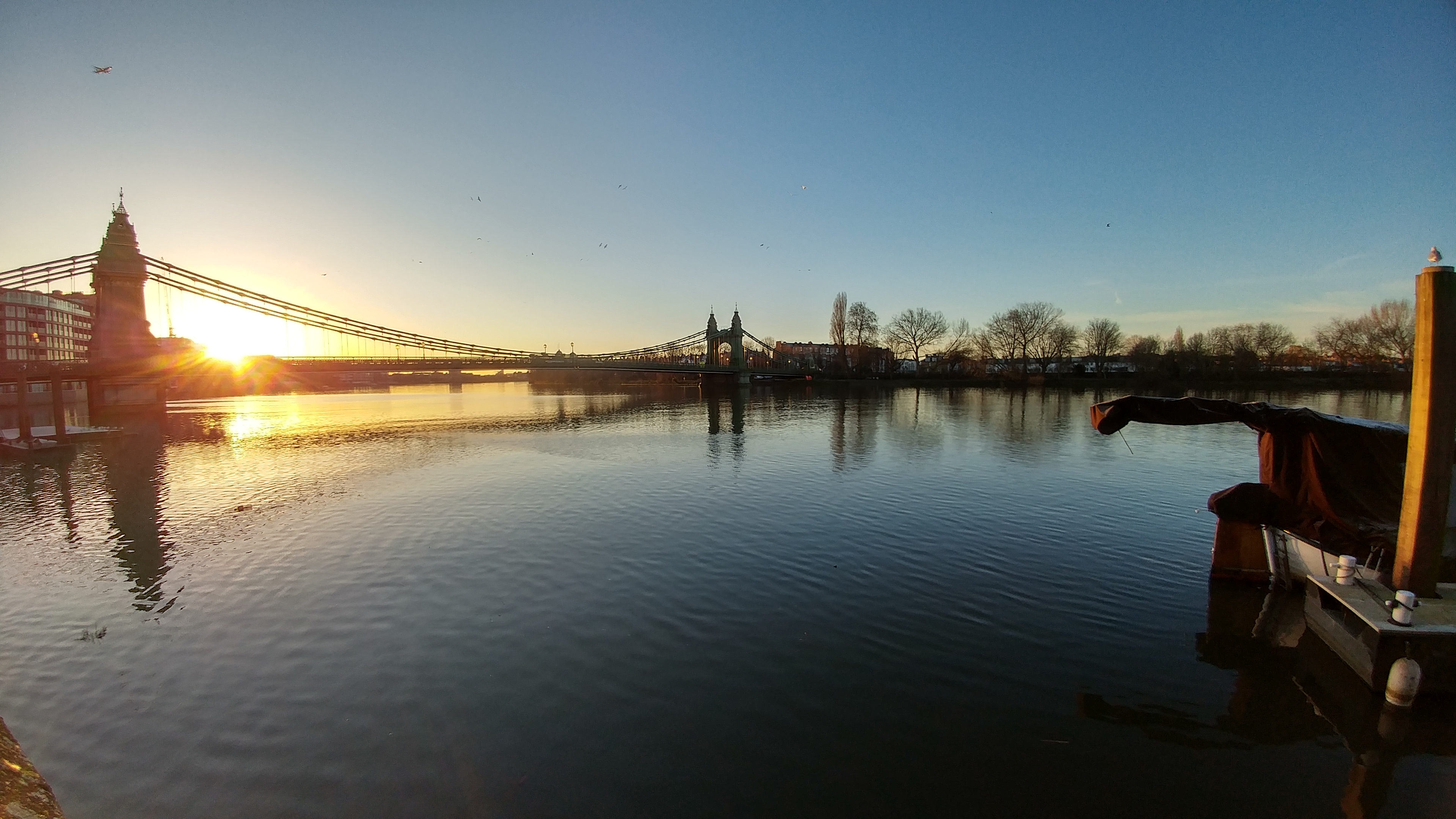 Tickets for the London New Year's Eve Fireworks have sold out, but you can still welcome 2018 in H&F with a positive start.
If you're craving some greenery and fresh air, or just need to walk off those Xmas excesses, all of our parks will be open as usual on New Year's Day. Find full details of H&F's parks and green spaces and their facilities.
If it's too cold to be outside, why not pop to one of our libraries? There's a host of activities to try in 2018, from reading groups and coffee mornings to chess clubs and poetry. 
Keeping active
If you had a New Year's resolution to get more active, there are lots of opportunities in H&F. The Fulham Palace parkrun is a timed 5km fun run around the beautiful grounds of Bishop's Park. It takes place every Saturday morning but includes a special run on New Year's Day (Monday 1 January) at 10.30am.
We have four affordable fitness centres, which offer flexible memberships to suit all levels of user. You can find them at:
Keeping healthy
There's never a better time to give up smoking than the start of the new year. And there's never been more help and advice at hand to help you kick the habit.
H&F has top-performing quitting services, from a dedicated phoneline that's there when you need it, to face-to-face sessions with trained professionals.
Learn a new skill
Perhaps 2018 will be the year you learn a new skill, or pick up a new hobby. We have a range of adult skills and learning opportunities, from cookery, to dance, to sign language, with many courses starting in the new year.
Council services
The council offices will be closed on New Year's Day, but open as usual from Tuesday 2 January.
Rubbish and recycling
Some rubbish and recycling collections may have changed over the festive period. Make sure you check which day to put your waste or recycling out for collection.
Don't forget, you can also recycle your real Christmas tree too!
Travel
It is advisable to check your route ahead of travelling on New Year's Eve and New Year's Day.
Transport for London (TfL) is offering free travel across its network from 11.45pm on New Year's Eve to 4.30am on New Year's Day. This includes the Tube, London Overground, buses, the DLR, TfL rail and trams. 
On New Year's Eve, there is an RMT strike on South Western Railways with reduced or limited service on much of the network.