Eat, drink, dance and shop your way down through the traffic-free North End Road market on 23 September.
The ever-popular Hammersmith & Fulham Council-led market is back with over 150 stalls packed with food and gifts from across the globe, a huge line-up of music acts and a variety of street entertainment. 
The North End Road Autumn Market is part of the council's drive – together with residents of the North End Road Action Group – to revive the major high street which is celebrating its 130th birthday this year.
"The North End Road traffic-free markets have grown in size and popularity as we look to make this street a major shopping destination in the area," said Cllr Andrew Jones, H&F Cabinet Member for Economic Development and Regeneration. "The Autumn market will once again bring the historic street to life." 
More than 18,000 people visited the traffic-free Spring Market.
Good for traders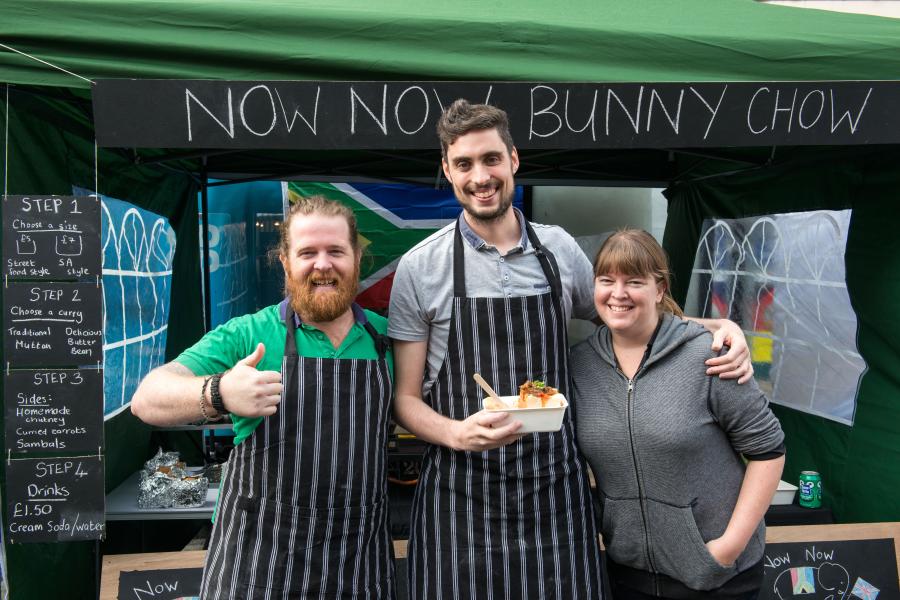 One trader who has flourished at the market events in North End Road is Tieyan Eweka-Olorunfemi – a graduate from the Tree Shepherd's Start Your Own Enterprise initiative, which is funded by H&F Council, Hammersmith United Charities and White City Big Local.
The stallholder brings a touch of West Africa to the street with her modern take on Nigerian food that has proved to be a real hit.
"There is such an amazing energy in the street with all the food, music and entertainment. I can't wait for the Autumn market," said Tieyan, owner of Jollof Mama. 
"The traffic-free markets are great events that bring out everyone in the community. West African food is rather difficult to find in west London so it's also great to see my regulars coming back and being so happy to see us."
There will also be a host of stalls selling hand crafted jewellery, clothing, accessories and much more to feast your eyes on at the Autumn market.
The Autumn market will also give you a chance to say aloha to the Hawaiian food stall – Lords of Poke – offering fresh cut fish or indulge guilt-free in some Sicilian biscuits at Casa Canoli that are free of gluten and diary to name but a few of the delicious food stalls on offer.
Battle of the Bands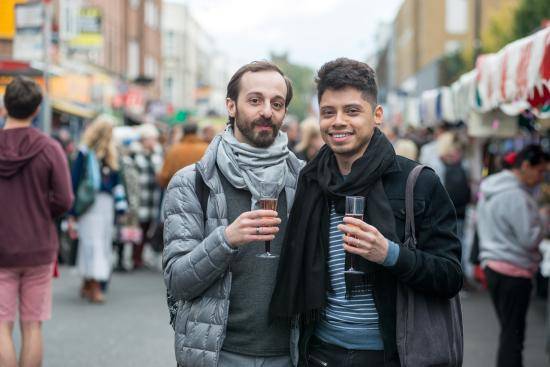 An international line-up of music acts will rock the market throughout the day across six stages as they compete in the eagerly-anticipated Battle of the Bands contest.
Nora Grefstad, a finalist in this year's The Voice in Norway, is one of the stand-out performers alongside Dutch-Somali singer/songwriter and London resident Autumn Sharif who starred on The Voice UK in 2015, and JohnLikeJohn with his psychedelic take on folk music. 
And there will be a plethora of other musicians to get you dancing, not to mention 16 of the most talented buskers London can offer playing around the market all day. Take your pick from jazz, pop, rock, country, ska, reggae, Latin and Indian sounds.
Or come and get a tree hug with some amazing real-life 'human hedges' that come straight from the pages of a fairy tale, or marvel at the stilt walkers, lively squirrels and more.
Gardeners' Question Time
There will also be a chance to take the hot seat and give your very best imitation of Jeremy Paxman in a Gardeners' Question Time with Leek FM's expert gardeners Pete and Ged Moss and their musical wheelbarrow as they answer all your horticultural and healthy lifestyle questions.
Get more details on the council's traffic-free North End Road Markets.
Read more on how we want to make H&F the best place to work and live in Europe (pdf).