Watch the BBC London News interview with Cllr Stephen Cowan
Hammersmith & Fulham Council has today unveiled its new partnership with Imperial College London to boost local bio-tech, digital and creative businesses.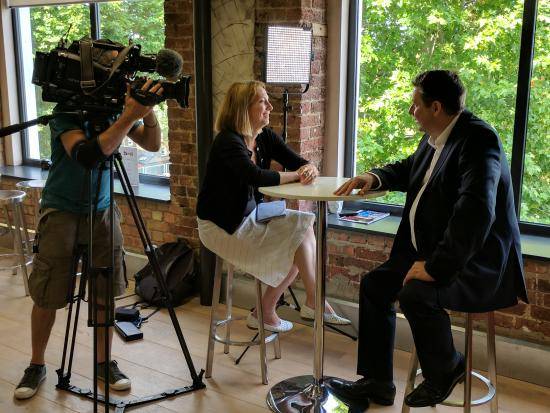 The partnership is part of our new Industrial Strategy - called Economic Growth for Everyone - and includes actions on how we will boost enterprise, innovation, skills and infrastructure locally. The centrepiece is the ambitious new partnership with Imperial, based in White City, to drive economic growth and innovation.
The strategy also includes:
how we will make it easier for savvy entrepreneurs to start a business, creating more affordable workspaces, exploring business rates cuts for key sectors, and creating a new venture capital fund to support tech and creative businesses
details of major regeneration and infrastructure schemes, including delivering 10,000 new homes, half of which will be affordable, as well as improvements to rail links and the station at Old Oak Common
our investment in local skills, with extra support for science and maths teachers and apprenticeships.
"We want to create the right conditions for firms to flourish and to accelerate growth in sectors with high-growth potential, including our burgeoning biotech, digital and creative industries," said Cllr Stephen Cowan, Leader of H&F Council.
"That's why we are now requiring developers to provide flexible, affordable workspace in all new building schemes. We've learned from leading businesses in H&F how best to kick start innovation and foster growth. An essential part of that is providing space for budding entrepreneurs to launch their ventures.
"While we are already home to major international businesses, alongside a thriving start-up and small business community, we are determined to make H&F an even better place to live and work."
Read Cllr Cowan's blog: Local government can help business thrive during Brexit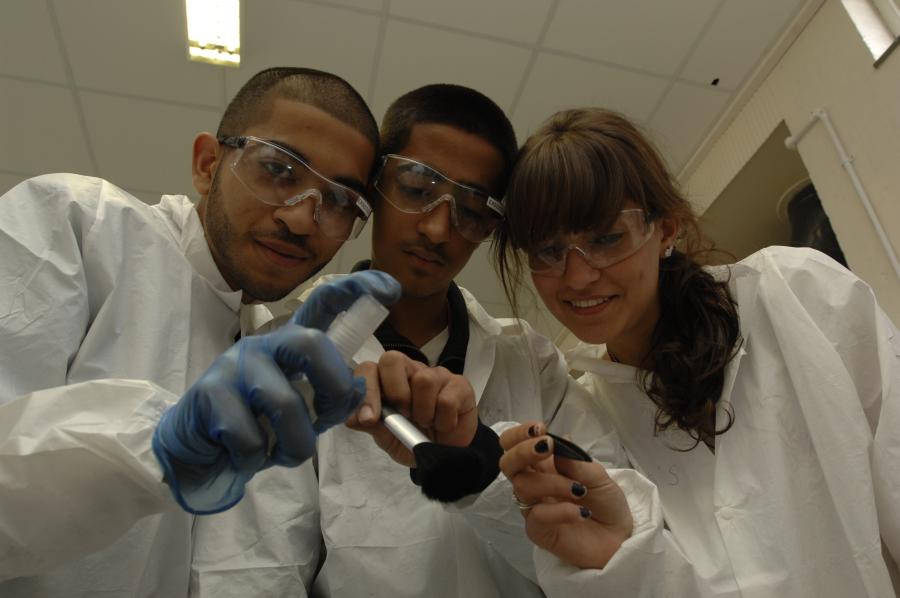 Ground-breaking partnership with Imperial College London
Our new partnership with Imperial will help support the development of a world-class innovation ecosystem, fuelled by close collaboration between academics, businesses, entrepreneurs and residents.
Imperial's new White City Campus includes a major new facility for innovation the Translation and Innovation Hub (I-HUB) – a space for corporate partners, fast-growth and start-up companies to work side-by-side with Imperial academics in modern office and laboratory space, and translate research outcomes into commercial applications.
Professor Alice Gast, President of Imperial College London, said: "Collaboration is at the heart of Imperial's strategy. At our White City Campus, we are building a dynamic environment where academics work alongside corporate and community partners to drive discovery, promote entrepreneurship, inspire young people, and develop solutions to some of the most pressing challenges of our time.
"We look forward to working with H&F Council to explore new opportunities for growth and innovation in this vibrant community."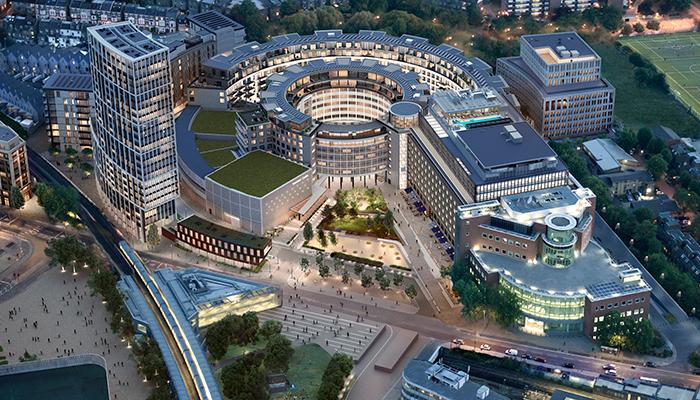 Measures to support enterprise and boost skills
Hammersmith & Fulham is already home to a thriving business community, including global companies such as GE, Disney, and L'Oreal. However, the borough also has one of the highest concentration of start-up firms.
As a result, we are focusing on accelerating growth in key sectors where there are already pockets of innovation. This includes in the digital sector (approximately 2,000 local businesses) and in creative industries (more than 4,000 local firms), as well as in the television industry where H&F has the highest concentration of companies in the UK. The borough is also nurturing a small but significant presence in life sciences, with 30 such firms operating in the borough.
Our plans to support enterprise and boost skills include:
implementing business rates reductions in key locations and sectors by 2020
supporting investment in new office space, making the most of temporarily vacant or underused land and creating affordable, flexible workspace for key industries, building on the success of the Mediaworks development in White City
developing a Continuing Professional Development programme for science and maths teaching in schools
introducing tailored apprenticeship, employment and training packages for local residents by 2019
creating a venture capital fund for technology and creative industry firms.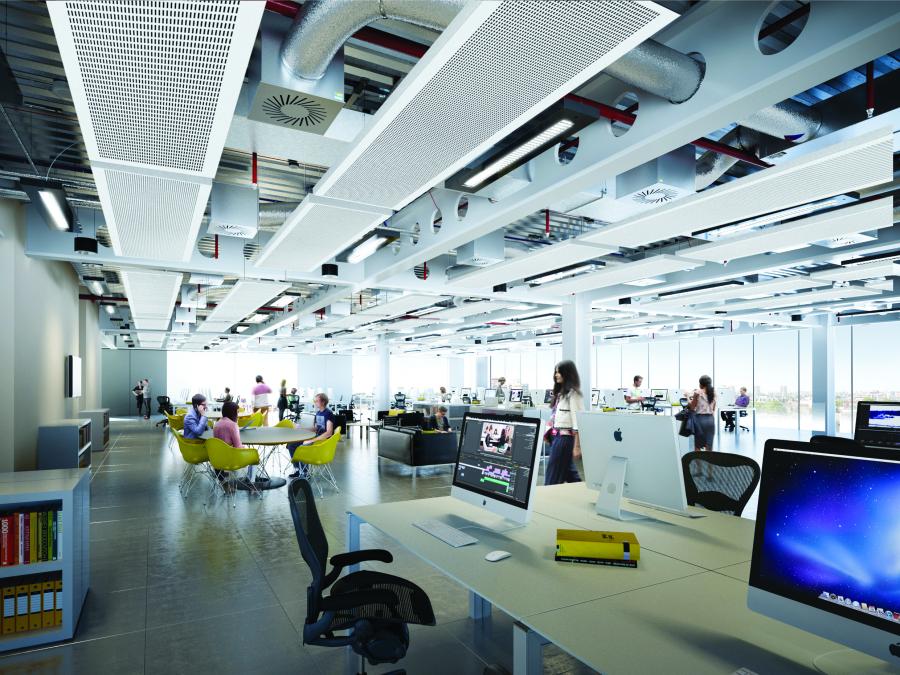 What businesses say
Michael Lewis, Executive Chairman of iPlato Healthcare, a cloud based mobile health company based in Hammersmith Grove which connects patients with their doctors through the convenience of an app, said:
"H&F Council has created an environment that is supportive of entrepreneurs, and mixes convenience, a great location, as well as excellent leisure and communications facilities. It's a unique environment that enables us to attract and retain quality staff.
"With access to multinational, highly skilled employees, and located in an environment that makes it easy to find staff, being in H&F has enabled us to double the size of our business every year." 
Dr Mark Oleynik, Founder and CEO of Moley Robotics in Hammersmith, which has created a robotic kitchen, said:
"Being surrounded by tech companies and start-ups creates an atmosphere that really encourages innovation.
"We already have a great relationship with H&F Council, who have supported us from the start, and welcome the industrial strategy which is sure to make this area an even better place for business to grow."  
Simon Hay, Founding Partner of Firefly Learning in Hammersmith, an online tool bringing together teachers, students and parents, said:
"Firefly was founded in an office the size of a lift. We now work with hundreds of schools all over the UK and internationally. We decided to stay in H&F due to the area's excellent transport links, and the high quality amenities, pubs, shops and restaurants which make it a great place to work.
"When we started out, the kind of support that H&F Council sets out in its industrial strategy would have been invaluable – the strategy will certainly make it easier for start-ups like ours to innovate and grow."
Nick McCooke, Chief Business Officer of DNAe in White City, a next-generation diagnostics company developing simple and fast clinical genomic tests to support treatment decisions, commented:
"We moved to White City as a young start-up team and instantly felt part of a community. We have since been able to expand our team here in H&F – and will be adding further new jobs over the coming 12 months.
"The location has been perfect not only for attracting local talent but also to act as our global HQ: we have facilities in California, so access to Heathrow as well as into the City and to Imperial is ideal. H&F Council's support and excellent transport links in the area have been instrumental in our growth.
"The investment in skills and local infrastructure set out in the council's strategy will be invaluable to new start-ups in the life sciences sector."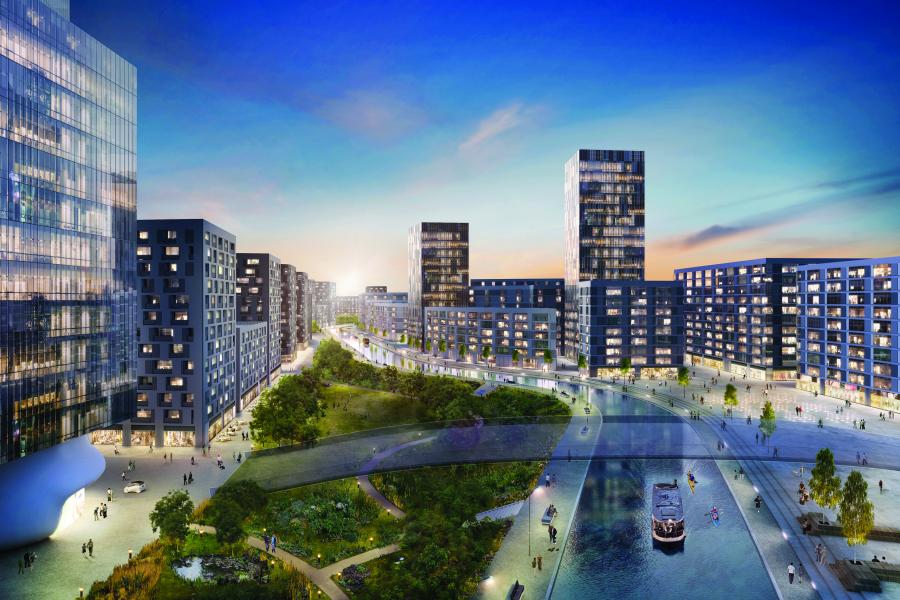 A better place to live and work
To make the borough an even better place to live and work, major improvements are planned to the town centre with new offices and leisure activities, as well as a new public square.
Other measures include:
the Local Plan, which will deliver 10,000 homes, half of which will be genuinely affordable
harnessing the growth driven by the opening of the Queen Elizabeth line, connecting to HS2 at Old Oak Common
supporting Westfield's expansion, ensuring that the jobs in the 70 new stores are for local residents
supporting the resident-run HF ArtsFest and street festivals
adopting a licensing approach that supports a vibrant night-time economy.
Read our new industrial strategy, Economic Growth for Everyone (pdf 3MB).