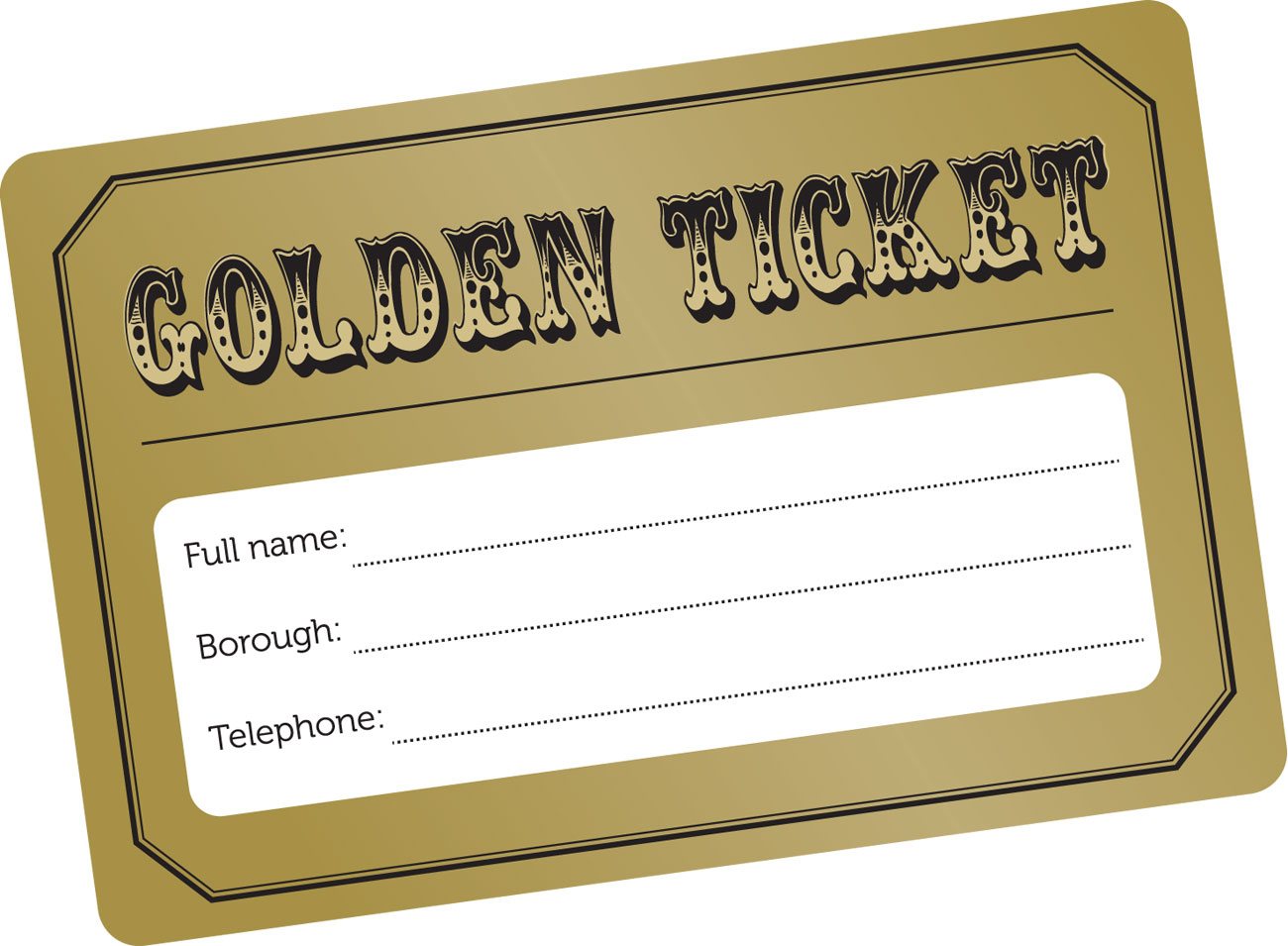 A cash prize draw to encourage residents to recycle more and reduce waste has returned to Hammersmith & Fulham as part of efforts to make the borough the greenest in the country.
The Golden Ticket prize draw involves residents filling out 'golden tickets' and putting them out for collection with their clean, dry recycling items.
Last year £20,000 in prize money was awarded to individual residents whose tickets were entered into the draw after being found in the processing plant. Several community group winners were also picked out.
"We are determined to become the greenest borough in the country and key to this is reducing waste and recycling more," said Cllr Wesley Harcourt, H&F Council's Cabinet Member for Environment, Transport and Residents' Services.
"The Golden Ticket prize draw rewards residents who recycle more and recycle the right things.
 "Dealing with contaminated recycling and processing household waste is a huge cost for H&F, so the money saved from better recycling rates can be passed on to residents by reducing the cost of the council to them and improved council services."
Last year the Golden Ticket prize draw was funded from a central government grant secured by H&F Council. The draw was run by Western Riverside Waste Authority, which handles all the borough's recycling and is also funding and running this year's campaign.
Up for grabs for recycle-savvy residents in the first draw on 16 December, is a top prize of £500 and eight runner-up prizes of £250.
This year, the top prize winner will also get to nominate a local community group to win a £2,500 community reward from those who have entered by making pledges to promote local recycling.
A second prize draw takes place on 24 March 2017.
Golden tickets have been delivered across the borough along with recycling sacks, with additional tickets in some local publications.
Residents living on estates can insert their golden tickets loose in their communal recycling banks.