Hammersmith & Fulham Council's popular North End Road autumn market is just a couple of weeks away.
And once again the Fulham traffic-free market will be packed with stalls, live music and street performers.
With more than 100 stalls lining both sides of the road on Saturday 8 October a wide array of gifts, food and drink, crafts, jewellery, art and clothes will be on offer.
The traffic-free market is part of Hammersmith & Fulham Council's drive, together with residents in the North End Road Action Group, to revive this major high street.
"We're delighted by how popular North End Road's traffic-free markets have become," said Cllr Andrew Jones, H&F Cabinet Member for Economic Development and Regeneration.
"Once again there will be no buses, lorries or cars – just fantastic stalls and eye-catching entertainment."  
They follow on the success of last year's traffic-free Christmas markets which attracted about 15,000 visitors each. If you're a small business why not come along to this Saturday's event to see if you'd like to sign up for the Christmas traffic-free market?
What's at the market?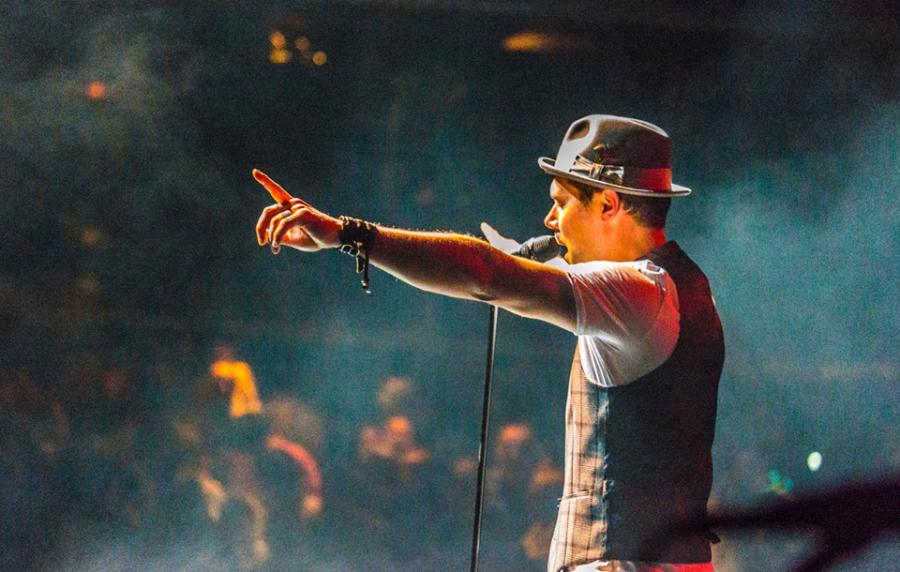 Some of the highlights this year include handmade jewellery, clothes with hand drawn artwork, vintage cake stands, bicycles and cycling gear, adult clothes and children's wear.
There will be plenty of tasty lunch and dinner options as well as other treats including freshly made churros, Jamaican cakes and Hong Kong street snacks.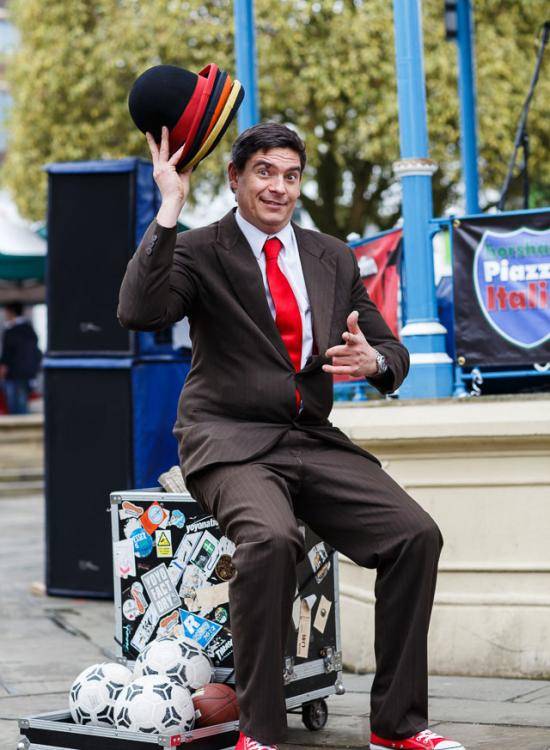 Tyber Cranstoun, frontman of popular Ska and reggae band The Dualers will be performing many of their much loved hits. The group are known for their chart hit Kiss on the Lips and for playing alongside the likes of The Skatalites, Toots and the Maytals, Ziggy Marley, Jimmy Cliff, UB40 and Madness.
Soul group Lyra will also be getting the crowd dancing with their impressive vocals and rhythmic guitar sounds. There will also be a DJ to keep the music flowing.
John Parnham Funfair will be there with some of their most popular rides. Comedian and juggler Dan the Hat, a colourful clown and striking stilt walkers will be wandering throughout the crowd, keeping young and old entertained.
Madam Zucchini who has featured on television's Britain's Got Talent thanks to her skill at creating puppets out of vegetables, will be running children's shows.
Visit the North End Road Market web page for more information, including the best ways to travel to the event.
Jumble trail
On the same day you can join in on a jumble trail in the surrounding streets. Residents can take part to sell anything from second hand clothes to works of art from outside their homes in the surrounding Fulham streets.
Visitors will be able to browse everything on offer from 11am to 4pm.
Visit the event's website where you'll be able to find out which streets are involved and how to sign up for a stall. It costs £5 for a stall which goes towards publicity.