Hammersmith & Fulham Council's Nourish project has been awarded two prestigious prizes at the New London Awards at the Guildhall.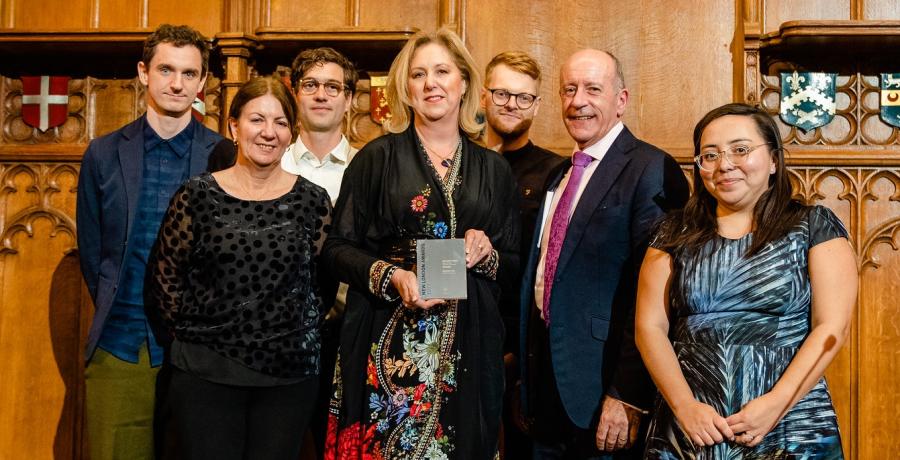 The first is the Mayors Prize which is awarded to one project from all shortlisted entries. The award highlights exemplary projects and initiatives that can guide and inform London's recovery. In his announcement, Jules Pipe, the Deputy Mayor particularly commended the Nourish Hub in its role to bring people together through food, providing them with not only a nourishing meal but also opportunities for upskilling and tackling social isolation.
The Nourish Hub also won the NLA's Community Prize which celebrates community-driven design and collaboration. It is awarded to the scheme that demonstrates the most positive and meaningful impact on the place where it is located. Selected from submissions across all categories, the hub was celebrated for its exemplary response to the social context, contributing to a sense of local identity and helping communities to thrive.
Both awards particularly recognise the design and delivery team's collaborative approach to co-designing the hub with local community groups and stakeholders, as well as its impact through the hub's feeding and education programmes. The International Jury commented on the Nourish project saying: 
"Food is the equaliser. It brings diverse communities together. Food insecurity is a pressing issue and for architecture to address social problems is important. Impact on society is great."- Eleanor Sharpe, Executive Director, Philadelphia City Planning
Read more about the NLA Awards Winners