Hammersmith & Fulham Council has a famous car restorer and mechanic teaching at our Macbeth Centre adult learning hub.
Meet Nick McKenzie – he runs the engineering department at the centre's well-equipped learning garage. He teaches car and bike maintenance (including electric vehicles), as well as welding and metalwork.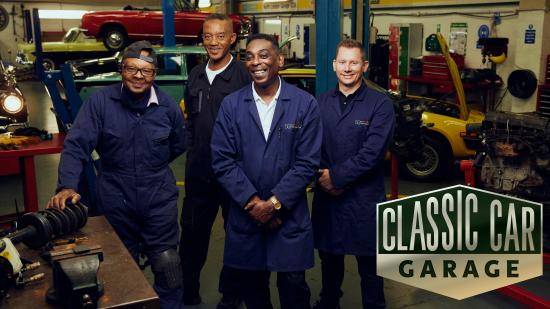 But his passion is restoring classic cars. You may recognise Nick from Yesterday Channel's show, Classic Car Garage. It follows him and his team as they tackle classic car troubles – from getting a 1963 Lotus Elan 26R track ready, to tuning-up a 1970 VW Beach Buggy, which Nick does by ear!
Moving parts
Nick, 66, was born to Jamaican Windrush generation parents and grew up in Brixton. He has been obsessed with tinkering with motors from a young age. "I always had an interest in anything that had moving parts or a mechanism," he explains.
"My uncle worked as a mechanic at a London Transport bus garage in Camberwell. Whenever he was doing private work on the weekends, I was out there giving him a hand and passing him spanners."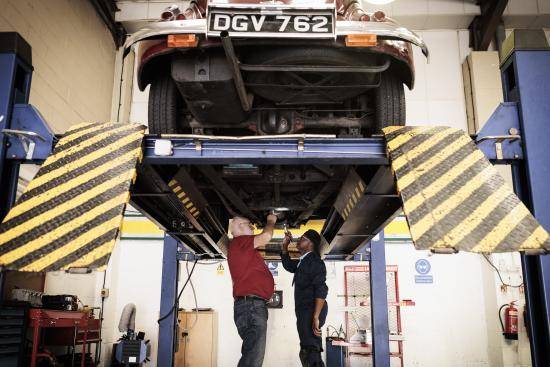 When his buddy from Afro Classics car club, Colin Denton, was recruiting classic car experts for the programme, Nick was a natural fit.
Colin said: "Nick's love of cars goes back many, many years. He can tell you stories from way back in the early 70s. He's the one who comes along and points you in the right direction if you're unsure of anything."
And that's exactly what Nick does on the show. The series follows the team as they welcome classic car owners and teach them how to mend their much-loved machines.
"My favourite car to work on was the little Lotus Elan race car, owned by the 'Racing Reverend'," Nick says. "On race day, I was responsible for prepping and looking after the car. So, I got to be up close and personal with some very serious racing machines."
As a Porsche superfan – who owns two himself – he was also ecstatic about working on the Porsche 911 with an idling issue. "I have such a respect and love for that car," he explained.
Some of Nick's other highlights included working with a serial restorer on a 1970 VW Beetle and helping a 1951 Jowett Javelin owner with his horn problem. He even inspired a novice who was having issues with the locking mechanism on their 1989 Porsche 944's boot.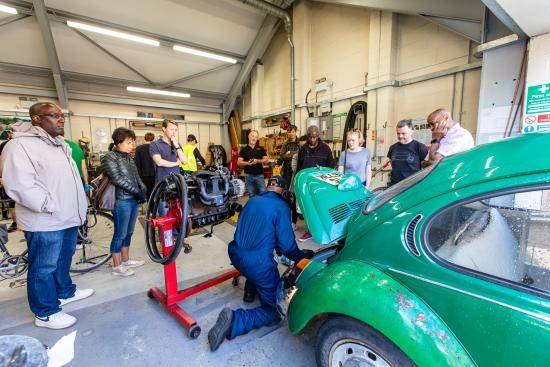 Watch the Classic Car Garage series on UKTV Play.
Mentoring motorheads
Nick has been a tutor at the Macbeth Centre since 2000. With more than 20 years of teaching experience, he was a natural fit.
From a FREE four-week car care class to a hybrid vehicle maintenance class and a City & Guilds accredited course, there's something for all motor enthusiasts. "These courses enable learners to become more confident and self-reliant, which is empowering for them," Nick explained.
"For example, our beginners' course is designed for people who want to learn how to do their own maintenance. Or, if they have to take their car to a garage, they can better understand the conversation with the technicians."
Inspired to get tinkering yourself? Check out all the courses running in Nick's garage. And while you're there, browse the other 450 classes, including computers, arts & crafts, languages and much more.
To learn from Nick off-screen in Hammersmith, call 020 8753 3600 or enrol on our website.
Want to read more news stories like this? Subscribe to our weekly e-news bulletin.