Wormwood Scrubs – the borough's largest open space – has been awarded a prestigious Green Flag. This brings the total number of parks and green spaces in H&F with this recognition to 21.
The 77-hectare green space received the top award after judges found it met Keep Britain Tidy's strict criteria for the best parks in the country.
"We are absolutely delighted that Wormwood Scrubs has been awarded our 21st Green Flag," said Cllr Alex Sanderson, H&F Cabinet Member for Children and Education, and Chair of Wormwood Scrubs Charitable Trust.
"It's a real testament to the hard work and dedication of our Parks team, the local Friends group and everyone who takes part in making Wormwood Scrubs really special."
VIDEO: Cllr Sanderson celebrates the Scrubs' Green Flag
Watch our Wormwood Scrubs video on YouTube.
Buzzing beauty
H&F's impressive tally of Green Flags means the majority of residents are just a short distance from a high-quality green space and can enjoy the proven health benefits they bring.
The Scrubs supports rich biodiversity – including 100 species of birds and 250 species of wildflowers. The Friends group run bird walks and butterfly counts which allow visitors to see nature up close.
"Wormwood Scrubs – although it's very large – is a community, a mix of many communities," said Stephen Waley-Cohen, Chairman of the Friends of the Scrubs Trustees.
"We have the sports players – the footballers and others. We have runners, dog walkers, the bird lovers and the people who just like the solitude and the privacy."
There are sports pitches from Gaelic football to baseball, plus space to fly kites and picnic. And there's even a pony centre and the world-renowned Linford Christie Outdoor Sports Centre.
"It's also the only place in the borough – and one of very few in London – where model airplane flying is permitted, so we have that community too," added Stephen.
Wormwood Scrubs is championed by the Friends group who aim to protect its natural beauty, buzzing biodiversity and residents' enjoyment of the site.
"We organise a number of events – The next one coming up is our second annual dog show on Sunday 30 July," explained Stephen. "And of course, everyone should join the Friends of the Scrubs – it's free." Visit their website for more information.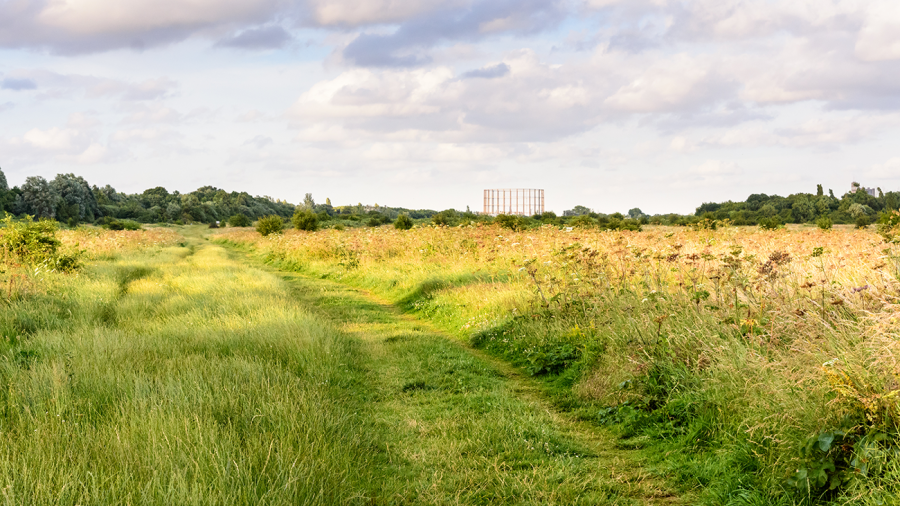 Scrubbed up
Hammersmith & Fulham Council has spent nearly £200,000 of grant money on improvements to the Scrubs.
"Building on the success of the Green Flag award, we've got a whole raft of improvements that we're going to be making to Wormwood Scrubs," added Cllr Sanderson.
"We've already started to put paths in to improve accessibility, and we've got a load of biodiversity measurements to improve the ecology of the area. And we're working with the Friends group to make sure the Scrubs remains a really special place for everyone to come, visit and enjoy."
Green Flag
A Green Flag flying overhead in H&F's parks is a sign to the residents that the park boasts the highest possible standards, is beautifully maintained and has excellent facilities.
Here are our Green Flag parks and green spaces:
Bishops Park and Fulham Palace, SW6
Brook Green, W6
Cathnor Park, W12
Frank Banfield Park, W6
Furnival Gardens, W6
Hammersmith Park, W12
Hurlingham Park, SW6
Marcus Garvey Park, W14
Margravine Cemetery, W6
Norland North Open Space, W11
Normand Park, W14
Parsons Green, SW6
Ravenscourt Park, W6
South Park, SW6
St Paul's Gardens, W6
St Peter's Square, W6
Wendell Park, W12
Westcroft Square, W6
Wormholt Park, W12
Wormwood Scrubs, W12
William Parnell Park (Pineapple Park), SW6
Find out more about H&F's parks and open spaces.
For more information on the awards, visit the Green Flag award website.
Want to read more news stories like this? Subscribe to our weekly e-news bulletin.