Hammersmith & Fulham Council and the Met Police are winning the war on local anti-social behaviour.
Before the launch of H&F's pioneering Law Enforcement Team (LET) in the Met Police received 8,480 reports of anti-social behaviour – such as fly-tipping, noisy neighbours and barking dogs, in 2021.
But last year, the LET helped cut the number of complaints to the Met to fewer than 5,900. That's a huge decline of 31 per cent.
"We have taken the view that keeping people safe is always our first priority," said H&F Leader Cllr Stephen Cowan. "In recent years, we have invested the largest ever amount into fighting crime and its causes and are spending more each year.
"To support the police, we have added a 72-strong H&F Law Enforcement Team. They patrol our streets, collect vital intelligence, initiate actions when crime hotspots emerge, and crack down on crime."
Help is at hand
This week, H&F officers spoke to dozens of residents across the borough at our pop-up reporting hubs. It was part of anti-social behaviour awareness week as we offered residents support with new, as well as historic, cases of ASB.
On Wednesday (5 July), they were joined by local emergency services. "Quite often, the police are limited in their powers," said local Met Police Superintendent Craig Knight. "But we have amazing partners who have amazing powers that they can use to prevent and deal with anti-social behaviour."
VIDEO: Are you a target of anti-social behaviour? Help is at hand
Watch the anti-social behaviour video on YouTube.
Report it
Residents can report ASB to the council, the police, and housing associations. Or approach our friendly LET officers if you see them out and about. They're here to help, and patrol our streets day and night.
You can also speak to H&F's dedicated ASB team by calling 020 8753 2693 or emailing asbu@lbhf.gov.uk. Visit our ASB webpage for further contact details and support, and to report online.
In an emergency, always call the Met Police on 999. If you need help with a non-emergency as it is happening, call 101.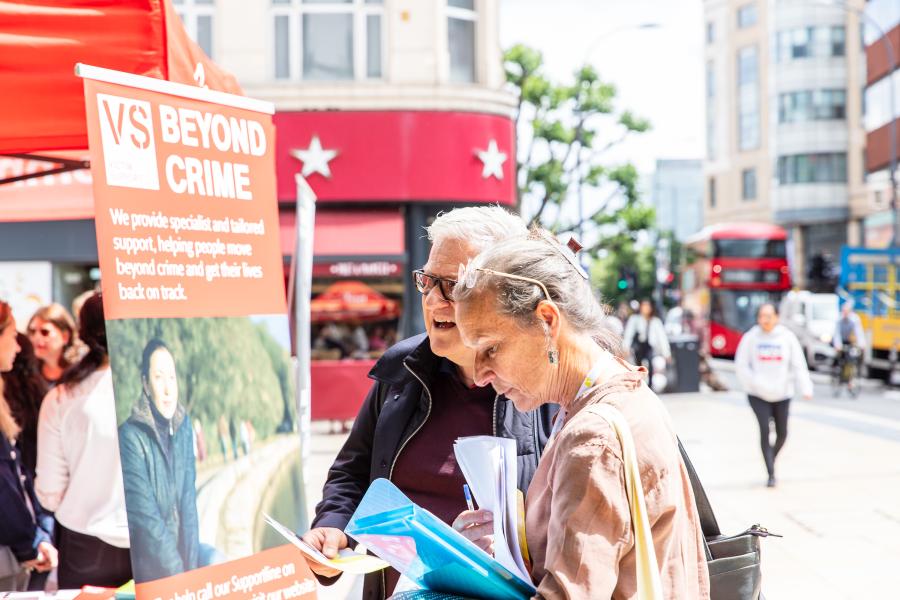 Know your rights
If you've previously asked for support with ASB concerns, but feel like no effective action has been taken, we can help. Our Anti-social behaviour case reviews can help you find out what is being done to resolve the issues.
To request a review, you must have:
reported ASB to the council, police or a registered housing provider three times about separate incidents in the last six months, and no effective action has been taken.
reported one hate crime incident, where no effective action has been taken.
To apply and find more information visit our ASB case review webpage.
Want to read more news stories like this? Subscribe to our weekly e-news bulletin.