West London amateur chamber choir the Petros Singers mark their 40th anniversary with an old-and-new concert in their 'home' – St Peter's Church in Hammersmith.
The event, on Saturday 1 July, features the premiere of a work commissioned for the occasion by award-winning composer Karensa Briggs, a 32-year-old whose music has been heard in venues including the Sistine Chapel.
There will also be some old favourites, including works by Rachmaninoff, Chilcott, Brahms and the 19th-century English composer Robert Pearsall.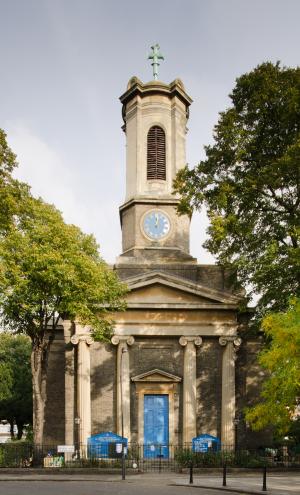 Song cycle by Jonathan Dove
One centrepiece of the aptly named 'Passing of the Years' concert is Jonathan Dove's song cycle of the same name.
Dove, who was made a CBE in 2019 for services to music, wrote 'Passing of the Years' in 2000 in memory of his late mother, as a salute to the perpetual cycle of changing seasons. It is based on texts including poems by Tennyson and Blake.
Wielding the baton will be Richard Bannan, the singers' musical director, while Andrew Wells and Michael Higgins will accompany.
The choir – which is always on the look-out for basses and tenors – uses concerts to help fund London Youth Choirs, a charity which operates eight choirs for under-23s across the capital.
London Youth Choir West, under director Olivia Shotton, will join forces with the Petros Singers for the 1 July concert.
It all began in 1983 when some members of the choir of St Peter's decided they would also like to sing more secular works, and revive forgotten choral treasures. There are now around 40 members, rehearsing on Tuesday evenings.
The Passing of the Years concert, supported by Hammersmith estate agent Horton and Garton, is at St Peter's Church in Black Lion Lane, W6 9BE, at 7.30pm on Saturday 1 July.
Tickets are available in advance online or on the door: £20 (standard), £17 (concessions) and £5 (under 28s).
Want to read more news stories like this? Subscribe to our weekly e-news bulletin.