Hammersmith's new Library of Things has helped more than 1,000 residents save an estimated £50K in the cost-of-living crisis.
Since opening its doors at Livat shopping centre one year ago, it has become a destination for borrowing high-end household and DIY items for cheap. The community hub offers residents a low-cost and low-carbon alternative to buying new.
Barons Court resident Liam O'Brien has been a Library of Things regular. "I borrowed a drill for a few hours to put up a washing line," he said. "Another time was borrowing a steam cleaner to clean my car and household furniture."
He recently managed to significantly improve his home entertainment game by renting a projector for a screening party.
"We screened the Coronation indoors, and later set up outdoors to play Mario Kart by projecting the games onto a wall. The Library of Things is an excellent idea."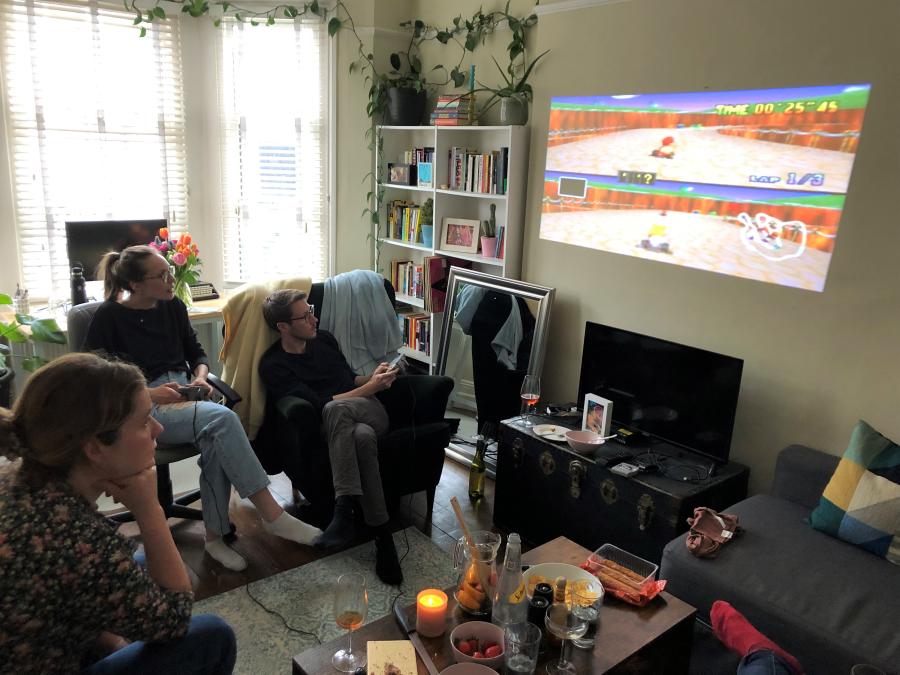 Substantial savings
From ice cream makers to sewing machines and circular saws, the Library has something for everyone. Buying new would cost residents an average £140 per item on offer. At the Library of Things, residents can pocket substantial savings by renting from £1 a day – £10.50 on average.
"It has saved me a lot of money and allowed me to use items which would have been unjustifiably expensive to buy," said Liam. "Especially as I would have only needed to use them once. And like many people in London, I do not have the space to store these devices was I ever to buy them!"
Hammersmith's number #1 most borrowed item remains the carpet cleaner. Concession rates of 25 per cent are available to any local resident who feels it would help them.
Do it yourself
Having recorded a new all-time high of 215 borrowers last month, the Library continues to go from strength to strength.
Browse the Hammersmith catalogue now to start borrowing.
Not sure how to get DIY'ing? Join the Library experts for a drop-in session on Tuesday 27 June, 11am to 12noon. Book a free place via Eventbrite.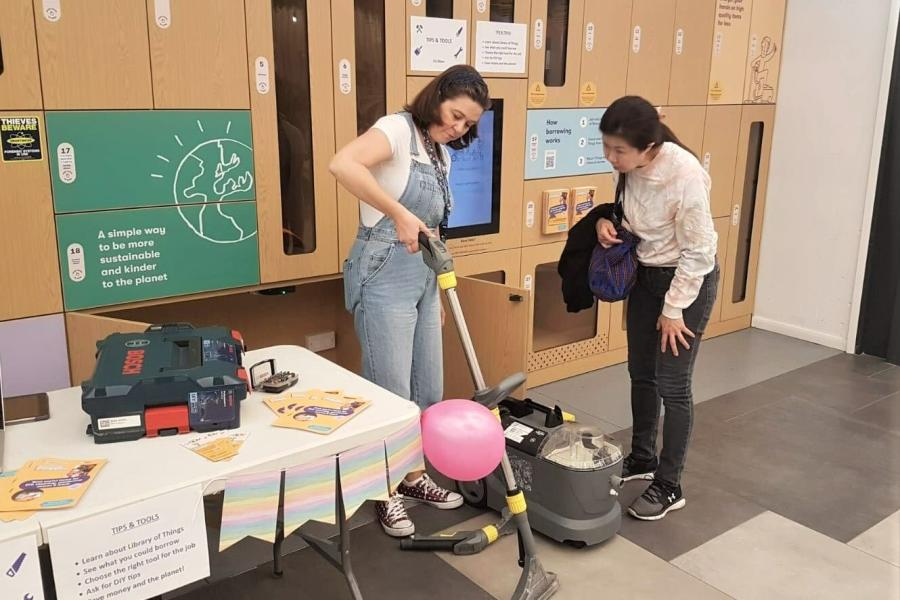 Good for the environment
As part of London Climate Action Week (24 June-2 July) we're thanking every H&F resident who helped cut 20 tonnes of emissions and prevented more than 10 tonnes of waste over the last year.
There's an average 24kg of carbon savings per item borrowed, rather than bought.
See what's on in H&F this Climate Action Week.
Want to read more news stories like this? Subscribe to our weekly e-news bulletin.