Hammersmith & Fulham Council and Kenmont Primary are celebrating after receiving £75,000 to repair the school's disused community annex building.
Thanks to the funding – from HS2's Community and Environment Fund – the space is set to be revived as an accessible hub for everyone in the local community to enjoy.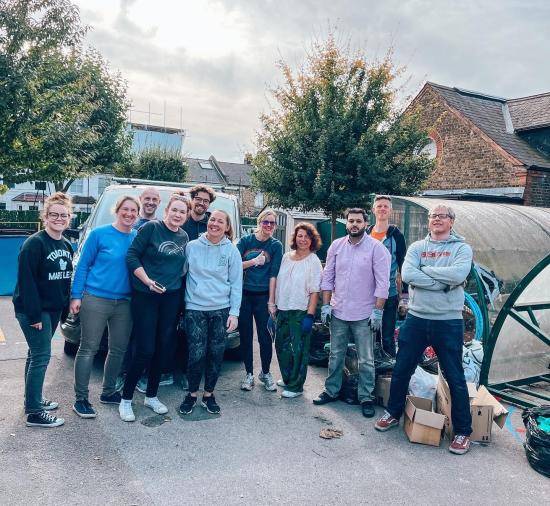 The annex building was once a thriving community hub, playing host to a children's centre and many other activities. Earlier this year, parents and staff at the school rallied to breathe new life into the old building.
David Collins, executive head of Kenmont Primary, said: "Kenmont is really excited to have been awarded this grant. The grant enables the school to bring back into use the annex – not just for school use, but also our local community. As a community school, we wish to support our neighbours by providing a community space that can be used by all for a variety of educational and leisure activities."
While Nazia Chishty, chair of the PTA at Kenmont Primary, said: "Our PTA is on a mission to make life at our small but perfectly formed school a magical experience. Integral to this are our links with the local community."
The school also worked with numerous local community groups, including CONGA – College Park Neighbourhood Group – to demonstrate this in their grant application.
Julie McBride, chair of CONGA, said: "We are a dynamic, multi-generational, mixed demographic community with a lot of potential, and we hope to attract a wide range of people to the events, classes, meetings, and more that will be taking place at this long-awaited community space."
Kenmont Primary in College Park is a one-form school with approximately 200 pupils. It is managed as part of a federation with Wendell Park and Brackenbury primary schools. There are also separate plans to overhaul the school's garden and library in the future.
Want to read more news stories like this? Subscribe to our weekly e-news bulletin.