Hammersmith & Fulham's White City Innovation District is hiring. Home to a booming life sciences sector, it's now growing at twice the average rate of other London industries.
There are dozens of innovation-driving White City companies hiring right now. While some of these offer well-paid jobs, others provide invaluable opportunities to learn and train for a new career.
Among them is biotech giant Avacta, who moved its therapeutics division to the White City Innovation District in May last year.
Wanted: local talent
"It's a fantastic time to be a young researcher looking for a job," said Dr Fiona McLaughlin, Chief Scientific Officer at Avacta at a recent life sciences summit at the Innovation District.
"The life sciences are absolutely thriving. We're really keen to train young people in sciences. We brought a lot of staff with us from Cambridge when we moved, but what we're also doing is building up a team and recruiting from here."
The oncology therapeutics firm offers hands-on lab experience through apprenticeship and student placement schemes.
"We recognise that not everyone needs a degree depending on what it is that you want to do," Dr McLaughlin added. "It's something we can give back is giving local people the opportunity to come and spend a year with us, to give people a taste of what the industry feels like."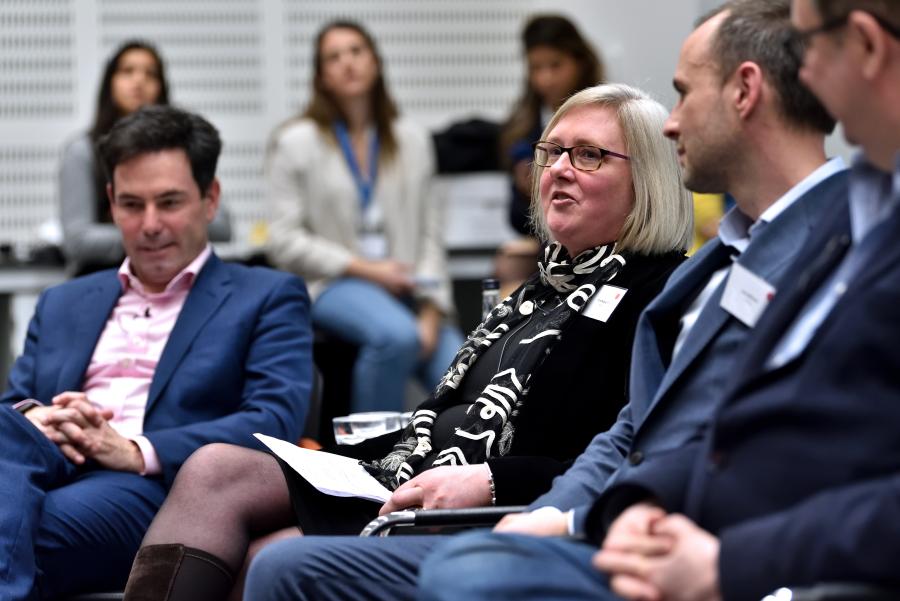 Who's hiring?
According to a recent New London Architecture report, life science employment in London increased by 40 per cent between 2011 and 2020, from 20,500 workers to 28,700.
The report also shows that 46 per cent of life science-based jobs are non-degree level roles.
Thirty per cent of the businesses at White City Place – located in the White City Innovation District – are life science innovators, reinforcing H&F's emergence as one of Britain's top destination for scientists.
The companies often offer a range of roles such as quantum optics at Orca computing, process development at Puraffinity as well as software engineering, lab management or data analysis at DNAe.
They form part of more than 100 H&F businesses leading the way in innovation and impact.
Industrial Strategy credentials
The White City Innovation District – supported by H&F's Industrial Strategy – brings together industry, academia and local talent to help create dynamic new collaborations.
Since launching in 2017, it has helped:
create 6,500 new jobs in science, tech, engineering, medicine and media
attract £5.2bn in investment for high growth sectors
deliver over 1.5m square metres of affordable workspace, including purpose-built lab facilities.
H&F Council is committed to deliver another 6,000 new jobs for local people in the sciences, medicine, media and the arts by 2026.
Want to read more news stories like this? Subscribe to our weekly e-news bulletin.