Hammersmith & Fulham's Local Supply Chain Support Project recently hosted a networking event for creatives in the construction industry.
The free evening mixer, Tuesday 17 May, was held at 245 Hammersmith Road from 6pm-8pm and was attended by more than 30 people from 22 local small and medium sized enterprises.
Attendees included architects, interior designers, and technical building consultants, as well as a hand-picked group of specialist local trades and services whose work is often utilised by creatives in construction.
The networking event provided the opportunity for local companies to meet other H&F based businesses who work in the same sector and to discuss potential new contracts together.
"This was an excellent networking opportunity for our project in Hammersmith & Fulham" said representatives from Domus and Teo Architects.
Stala Architects' representative added "The evening was very useful for meeting complementary companies."
Joanna McCormick, H&F Assistant Director of Procurement, opened the evening with a welcome address, before pledging to make it easier than ever for local small and medium enterprises to access and win work from the Council.
The event was so popular with those who attended that a second is being planned for the autumn.
To find out more about future upcoming networking events, email: lbhf@mtwconsultants.co.uk
H&F's Local Supply Chain project
We're also supporting small and medium sized local construction and property maintenance enterprises with the H&F Local Supply Chain project.
The project aims to help local businesses benefit from investment in the borough through property development, Council procurement and H&F's framework contractors.
You can find out more about the project here.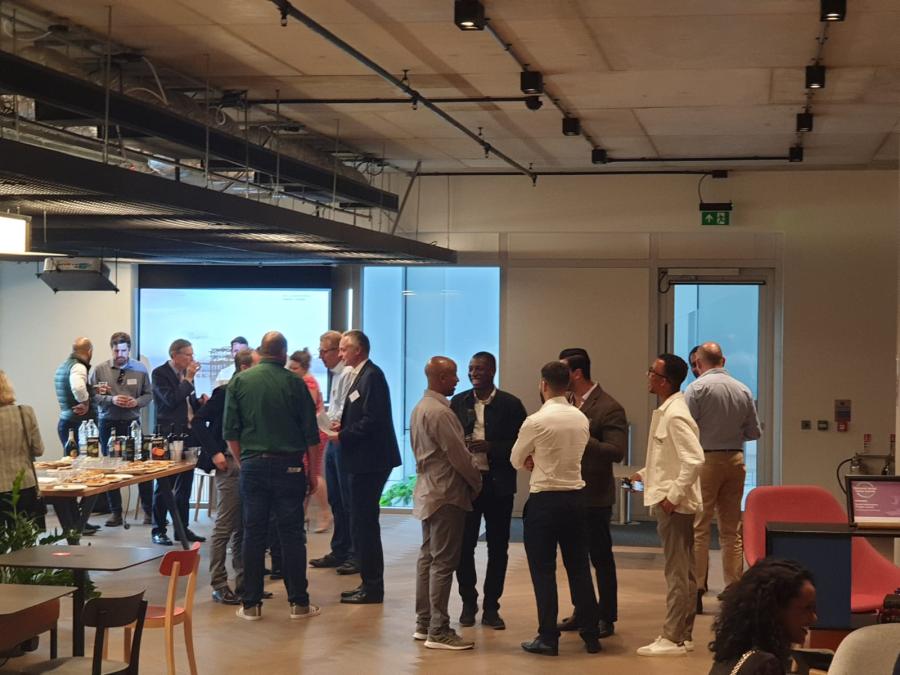 Want to read more news stories like this? Subscribe to our weekly e-news bulletin.