The Albertine wine bar in Shepherds Bush has poured its last glass of Chianti and served its final plate of mortadella and pickles.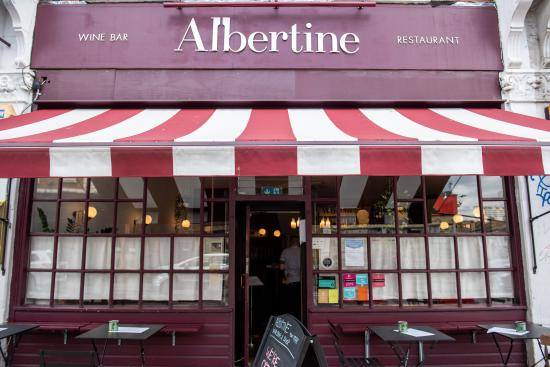 As the doors of the bar and restaurant at 1 Wood Lane, W12, were locked last month, owner Allegra McEvedy and chef Roberto Freddi sat down on the bar's old church chairs (with slots at the back for hymnbooks) to toast 43 years of history.
"We've been proud caretakers of this iconic local wine bar, but unfortunately the extraordinary challenges of the last few years, along with some site-specific issues, mean that as directors it would be irresponsible for us to carry on into another spring and summer, traditionally our weakest trading months," explained Allegra.
Before closing there was an everything-must-go sale of fixtures and fittings, from cookery books to drinking glasses, chopping boards to pews.
Longer-term, after a breather, there are plans to open afresh in different local premises. But for now the wine bar – opened in December 1978 by Allegra's mum, Sarah, in what had been a late-night chicken takeaway – is no more.
"I'm saddened to my core that I couldn't keep the bar afloat that my mum set up, and I first walked into when I was seven years old," said Allegra. "But I know we gave it our absolute best shot, and sometimes you just have to call it a day."
Favourite haunt
Looking like a local French bistro and specialising in Old World wines (by the glass and bottle, and to order by the case), Albertine became a favourite haunt, and unofficial club, for BBC staff from TV Centre, Lime Grove and the former BBC Television Theatre (now the O2 Shepherds Bush Empire), where many popular shows were recorded. The distinctive church pew seating came from an architectural salvage yard.
Allegra got to know the stars and the backroom staff at the Beeb... indeed she owns the first EastEnders script, largely penned over a few bottles at one of the tables. Legend has it that the 'Albert' of Albert Square came from the eatery.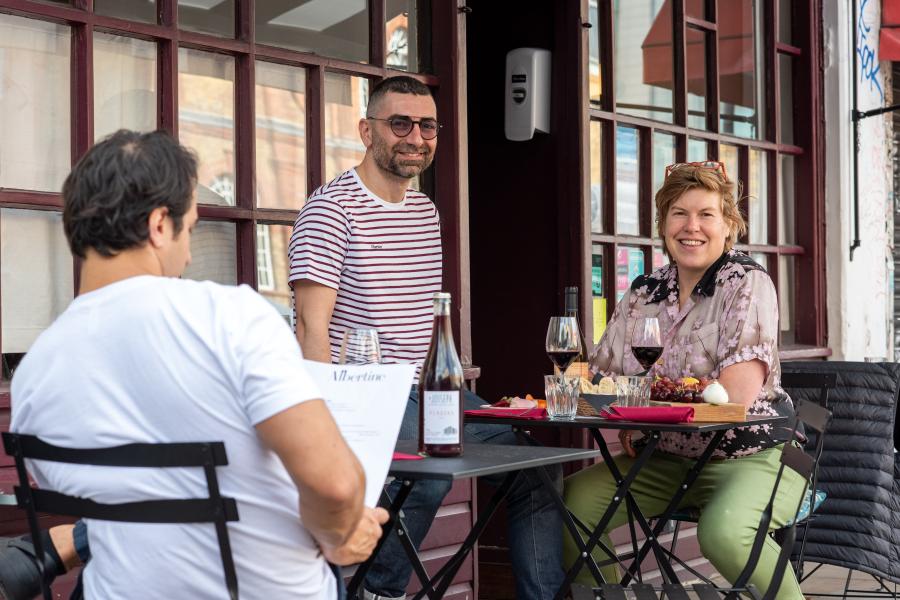 With its laid-back Soho vibe, the Albertine became a rare characterful independent in a sea of copycat bars, helping generations of customers discover unusual wines.
As a deli and off-licence, it also became known for stocking unusual cheeses and chutneys, artisan bread, olive oils, fruit and veg, craft beers and quirky wine cases.
Its shared charcuterie plates were famous, and there was always a warm, friendly atmosphere, both upstairs and downstairs.
Relaxed, casual and unassuming, it specialised in simple Mediterranean food, top-notch fish dishes and platters of bread and cheese.
For more than three decades, Albertine was run by Giles Phillips, who had started there as a barman, and in 1997 it was named Evening Standard wine bar of the year.
In 2016 Giles called time, and Allegra (the classically trained chef who co-founded the Leon restaurant chain in 2004) and Roberto took on the running, with a bar on the ground floor, restaurant on the first and private party room on the second.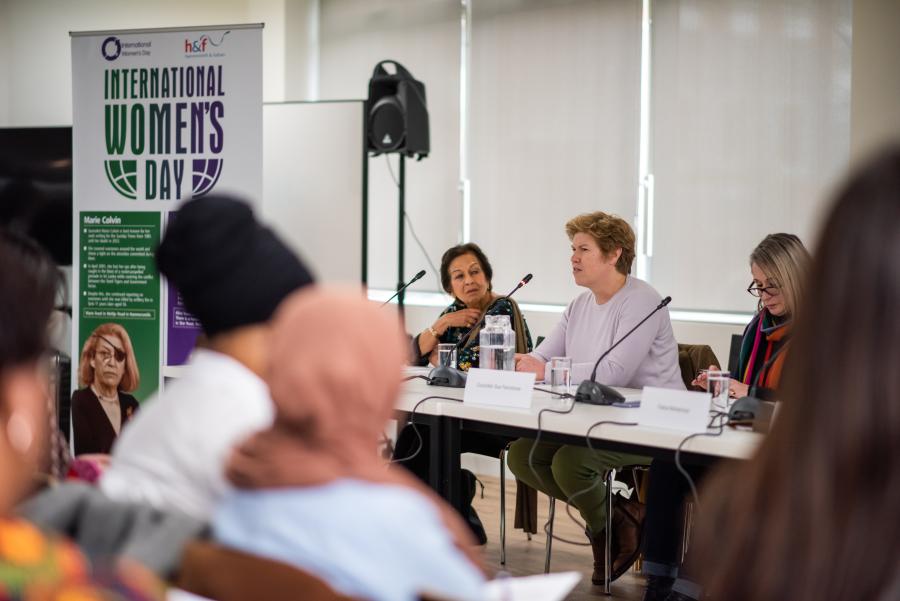 Want to read more news stories like this? Subscribe to our weekly e-news bulletin.