From fresh almonds and dates, to figs and herbs, Jaffa Food House is definitely worth a visit down North End Road.
Owner Mohammed Noofel is as busy as ever at his shop based at 367 North End Road – one of the most colourful shopfronts in the whole of Fulham.
The proud boast is that wholesale prices are charged to retail customers, with a comprehensive selection of produce on display at the pavement, and deep inside.
The range of fruits and nuts include fresh figs, dragon fruit, fresh chickpeas, rambutan, fresh almonds, lychees, snake fruit, jujuba, mangoes, fresh green olives, Lebanese apples and fresh pistachio.
Move past the fresh displays and you come to the packaged products, including pickled vine leaves, jumbo-size packs of dates, truffles, ghee, Turkish red lentils, Moroccan flour, numerous honeys from around the world and bunches of fresh herbs.
"We have many specialised sweets as well," said Mohammed, who has run Jaffa Food House for a decade. "And we've got excellent cheeses from Greece and Cyprus."
Glancing round the shelves, there are imported soaps from around the world, hemp oil shampoo and specialist cooking and salad oils, including avocado oil and aloe vera oil. Ideal gifts for the foodie in your life?
Jaffa Food House, the colourful organic fresh food and produce shop, is at 367 North End Road, SW6 1NW, next door to Dickenson's and close to the Racton Road junction. It is open daily, 7am-9pm.
Find out more about all the traders in the market at the North End Road Market website.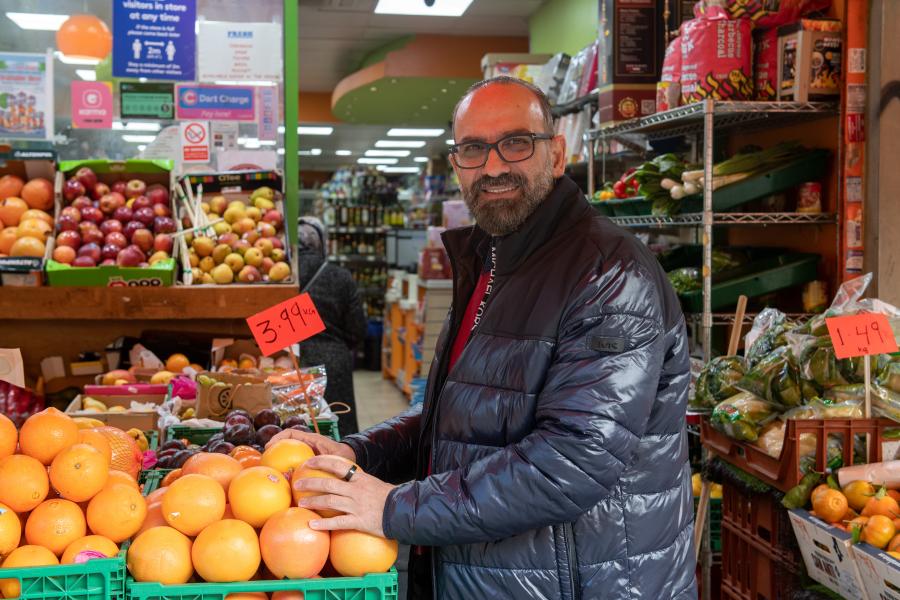 Want to read more news stories like this? Subscribe to our weekly e-news bulletin.