Local residents are invited to join a series of free, virtual workshops to mark Refugee Week. The virtual events run between Monday 14 June to Sunday 20 June. They will be hosted on Zoom by Hammersmith & Fulham Council and will be led by experts from organisations such as the British Red Cross, Hammersmith Law Centre and Refugees at Home.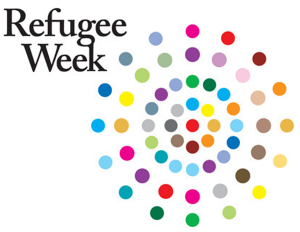 The online workshops will cover a range of topics relating to refugees and asylum-seekers, including employment, health, rights and provide information on accessing further support. There will also be details about the Refugees at Home programme that seeks to connect local residents with spare rooms with refugees and asylum seekers in need of temporary accommodation.
The free sessions will also provide an opportunity to spotlight local organisations and the work they do, as well as highlighting the issues faced by refugees, and celebrating their place in our borough.
"This year's theme – 'We Cannot Walk Alone' – is particularly pertinent given the current pandemic and the end of the transition period for our EU friends," said Cllr Rebecca Harvey, H&F Lead Member for Refugees.
"We are currently supporting 248 child and adult refugees, and asylum seekers, including Dubs children. We want to use this week as an opportunity to work with our local partners to bring people together, share information and experiences, empower people to understand their rights and celebrate the differences people from abroad bring to our communities."
What is Refugee Week?
The national Refugee Week programme of arts, cultural and educational events is designed to illustrate the important contribution refugees have made to British society, encourage a better understanding of the current refugee crisis and to celebrate the refugee communities that have made the UK their home over generations.
List of workshops
These workshops have now passed.
---
Monday 14 June
10-11.30am – Find out more about the Covid-19 vaccine
With so many scary stories going round about the Covid-19 vaccine, come and hear from medical experts and get your questions answered in this workshop. These sessions will be hosted by H&F Council's public health team and will feature panellists from Doctors of the World, local healthcare practitioners and other experts on migrant health. Arabic translation will be available.
2-3.30pm – Using your Voice
Introduction to the VOICES Network and their activities and achievements. The VOICES Network is made up of individuals with lived experience of being an asylum-seeker or refugee. VOICES Ambassadors work together to speak out about issues that affect refugees and asylum seekers and campaign to change policy. This session is facilitated by the British Red Cross and will particularly focus on the 'Lift the Ban' campaign to enable asylum-seekers to work. Follow the VOICES Network blog.
---
Tuesday 15 June
10-11.30am – Housing support and information for those with no recourse to public funds
Presented by H&F Council's community response and reablement and housing solutions teams.
2-3.30pm – An introduction to immigration and asylum law
A presentation and Q&A session from immigration lawyers at the H&F Law Centre. They will be talking through the immigration process for refugees and asylum-seekers and the challenges of providing immigration advice during the Covid-19 pandemic.
---
Wednesday 16 June
10-11.30am – Advocating for asylum-seekers: Know your rights
A presentation and Q&A session from immigration lawyers at LawStop to help you understand your rights as an asylum-seeker in the UK. Arabic translation will be available.
2-3.30pm – Find out more about the Covid-19 vaccine
With so many scary stories going round about the Covid-19 vaccine, come and hear from medical experts and get your questions answered in this workshop. The session will be hosted by H&F Council's Director of Public Health, Dr Nicola Lang, and supported by Fatima Sheikh, an Outreach Coordinator and Vaccine Confidence Project Lead at Doctors of the World, and Mandekh Hussein, a strategic consultant for Hammersmith & Fulham GP  Federation.
---
Thursday 17 June
10-11.30am – Family Support session
Support available for refugee families presented by H&F Council Family Support.
2-3.30pm – Employment opportunities
Hear from BEAM about finding a great job and the experience of one of their Community Champions. Speak to an employment and integration advisor at Breaking Barriers about getting into work and have your questions answered.
6-7pm – Apprenticeship Careers Fair
Apprenticeships are a great way to grow a career people of all ages! Hosted by H&F WorkZone, this session will give residents information on apprenticeships, how to apply for them and showcasing 30 plus apprenticeship vacancies at H&F. Find out how the employment support team can help you, listen to current and past apprentices, and hear from managers.
---
Friday 18 June
10-11.30am – Bees and Refugees workshop
Find out more about this community project in H&F! This workshop offers the opportunity for attendees to (virtually) see the bees at work in a live Beehive and find out more about ethical beekeeping.
12 noon-1pm – Refugees at Home
Need a place to stay for a short time? Refugees at Home connect refugees and asylum seekers in need of temporary accommodation to hosts with spare rooms in their homes. They work closely with Together with Migrant Children who will also be joining the workshop.
2-3.30pm – Celebrating our young people's creative talents
Come along to hear from some of our unaccompanied asylum-seeking young people, view their amazing artwork, listen to spoken word poetry, and hear from students at West London College. We will also be joined by the Mayor of Hammersmith & Fulham, Cllr PJ Murphy.
---
Safe passage
H&F Council has been working closely with Lord Alf Dubs for several years to bring 'Dubs children' (unaccompanied refugee children in Europe) to safety in the UK.
Over the last three years, we've provided home to more than 100 unaccompanied asylum seeking children, including five children directly from Croydon Council. H&F also has welcomed 26 Dubs children – the most of any local authority in the UK. And although the Dubs scheme has now ended, H&F Council continues to campaign for an amendment the Immigration Act so that that unaccompanied children in Europe can reunite with family members here in the UK.
H&F is the only council to send social workers into refugee camps to assess their legal rights and assist NGOs on the ground who are seeking to have the UK government follow through on the commitments it made (Section 67 of the Immigration Act 2016) to take its fair share of unaccompanied children.
H&F is also the only council whose social workers are working with an NGO (Safe Passage) in Greece to help bring children to safety in the UK.
Lord Dubs said: "As a Hammersmith resident, I am so proud that H&F is leading the UK's efforts to welcome unaccompanied refugee children.
"I would love to see the UK open its arms once again and offer a home to 10,000 desperate refugee children. We did that at the outbreak of the Second World War and we can do it again."
Alf Dubs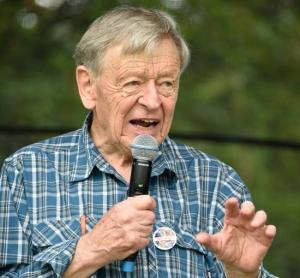 Born in Prague in what was then Czechoslovakia, Alf Dubs was one of 669 Czech-resident, mainly Jewish, children saved by English stockbroker Nicholas Winton, and others, from the Nazis on the Kindertransport between March and September 1939.
Now a member of the House of Lords and life-long advocate for refugees, Lord Dubs is leading efforts to help a new generation of unaccompanied child refugees in Europe and on their arrival to the UK.
Learn more about the Alf Dubs Children's Fund
Supporting refugees, asylum seekers and people from abroad in H&F
Want to read more news stories like this? Subscribe to our weekly e-news bulletin.