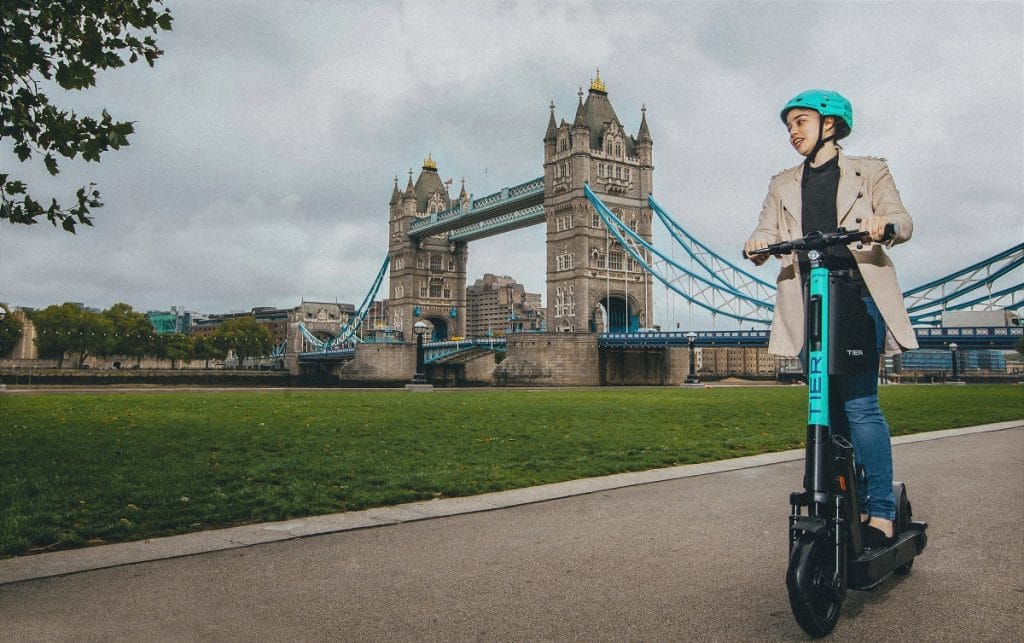 Electric scooters will be available to rent in Hammersmith & Fulham from Monday 7 June. The rental e-scooters will be provided by three different operators: Dott, Lime and TIER.
The operators will hold introductory events over the next few weeks across the borough to demonstrate the e-scooters and advise on safety and training. All scooters chosen to take part in the trial have been fully approved by the Department for Transport to ensure they are safe.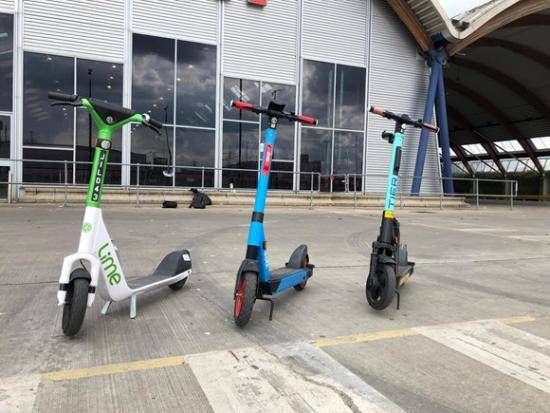 This trial scheme will be the only way to legally ride an e-scooter on public roads or in other public places in H&F.
"It's an exciting and environmentally friendly new way to get around in H&F. I urge everyone to enjoy it safely," says Cllr Wesley Harcourt, H&F Cabinet Member for the Environment.
"The scheme will ensure that anyone using an e-scooter rides safely and follows the rules of the road. If successful, it's another step to improving our air quality as we work to becoming Britain's greenest borough."
Where can I rent a scooter?
We have identified an initial 50 parking locations across H&F where you can begin and end your journey.
Over the next few weeks, we will be introducing new e-parking bays alongside our expanding electric vehicle charging bays, as well as purpose built 'corrals' to house the e-scooters (similar to the parklet on Hammersmith Grove).
The trial scheme – run in partnership with Transport for London and London Councils – will operate across H&F, Ealing, Kensington and Chelsea, Richmond, City of London, as well as within the Canary Wharf area. Riders will also be able to pass through Tower Hamlets on a rental e-scooter.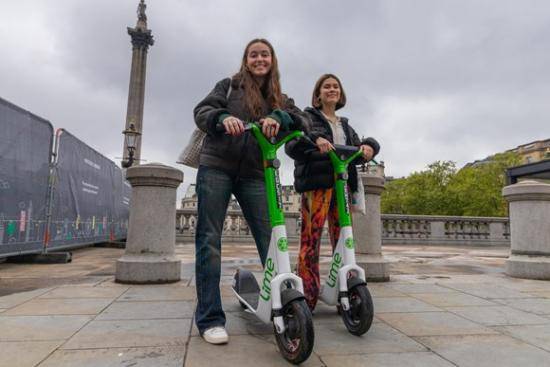 The rental fees for the e-scooters are:
Dott – £1 activation charge then 15p per minute
Lime – £1 activation charge then 16p per minute
TIER – £1 activation charge then 15p per minute.
Safety tips
Guidance and tips on how to ride rental e-scooters safely and avoid serious injury to any road users are available on TfL's website.
Riding e-scooters on pavements will still be banned, but they will generally be able to use the same space as bicycles. Riders must be 18 or over and have a full or provisional driving licence to rent an e-scooter.
It is still illegal to use privately-owned e-scooters or other powered transporters on public roads. We will continue to work with our own Disabled Residents' Team to ensure that their concerns about safety on roads and pavements are addressed.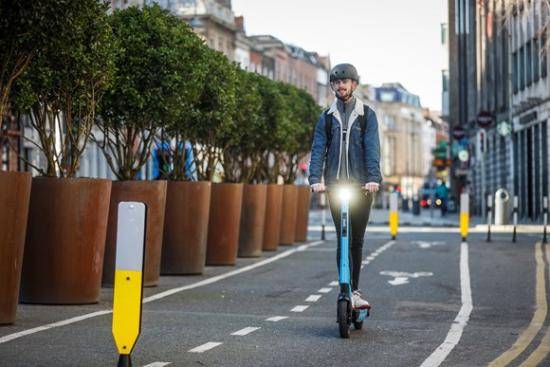 What's the law?
On public roads, anyone using a privately-owned e-scooter or other powered transporter is likely to be committing at least one of a number of offences such as driving a motor vehicle with no insurance. You could be liable for a fixed penalty of £300 and six points on your driving licence, for example.
On pavements, it is generally an offence to drive a motor vehicle, and this applies at all times to e-scooters and powered transporters.
E-scooters and powered transporters may be used on private land with permission from the landowner or occupier.
E-scooters rented from the scheme will be permitted to ride on London's public roads and cycle infrastructure in participating boroughs. These boroughs will designate 'no-go areas' where e-scooters cannot be ridden and will come to a safe stop, as well as 'go-slow areas', where the speed of e-scooters will be reduced to 8mph.
Please share your views!
If you have any questions or comments about the new trial, please visit TfL's e-scooter rental trial for London page to give your comments and to read some Frequently Asked Questions about the scheme.
Want to read more news stories like this? Subscribe to our weekly e-news bulletin.