England's global influence isn't of course limited to legal, political and civil rights. For a small nation it has also had a huge impact on art and culture around the world, from Shakespeare, whose works inspired The Romantic Movement in Continental Europe, to the romantic poets, who helped shape modern European culture, to Dickens, who influenced Russian literature, and The Beatles, the greatest pop band of all time.
We understand Dickens in Russia, I am convinced, almost as well as the English, and maybe even all the subtleties; maybe even we love him no less than his own countrymen; and yet how typical, distinctive, and national Dickens is." - Russian author Fyodor Dostoevsky
Like England on the global stage, Hammersmith &Fulham punches above its weight and has had more influence internationally than its size would suggest.
The borough has been home to some of England's most influential writers, musicians and artists, has hosted globally-renown performers and directors, too numerous to mention and crops up in two of the most well-known novels of the 19th Century.
Here's a whistle-stop tour:
John Milton (1608-1674) poet and intellectual. After graduating he lived in his father's home in Hammersmith from 1632 to 1638 where he studied theology, philosophy, history, politics, literature and science in Latin, Greek, Hebrew, French, Spanish and Italian. The greatest English writer after William Shakespeare.
Samuel Richardson (1689 to 1761) author who lived in Parsons Green. He was immensely popular and influential in Europe and a key figure in the history of the novel.
Leigh Hunt (1784 to 1859) Lived at 16 Rowan Road Hammersmith for the last six years of his life. A minor romantic poet, he was a friend of Byron, Keats and Shelley. He and Byron (second and third from left) are shown by the pyre in Fournier's famous painting of Shelley's funeral which now hangs in the Liverpool Walker Gallery.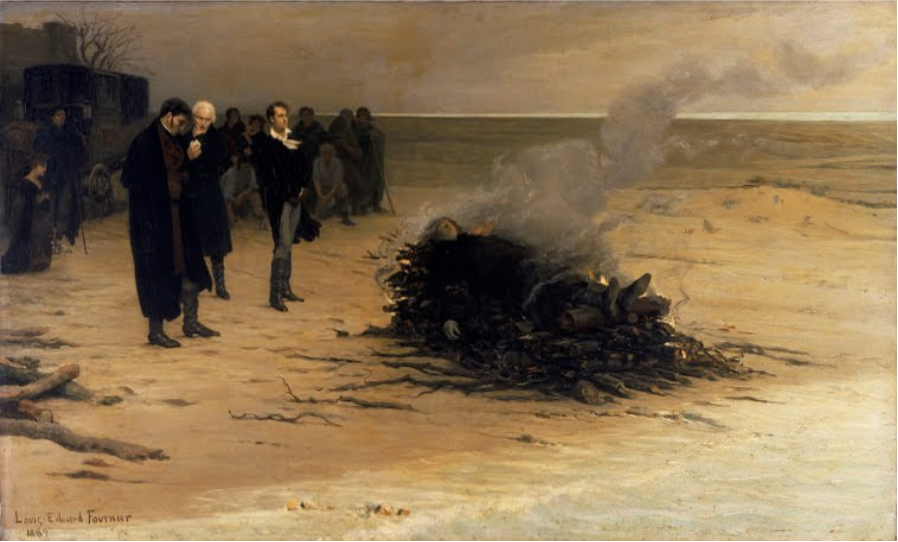 Edward Burne-Jones (1833-1898), Pre-Raphaelite artist and designer who lived in The Grange, North End, Fulham.
William Morris (1834–1896), Artist, writer, socialist and activist, who lived at Kelmscott House, 26 Upper Mall, Hammersmith, from 1878 to 1896.
Edward Elgar (1857-1934) Composer who lived in 51 Avonmore Road in Fulham from 1889 to 1991.
Gustav Holst (1874 to 1934) Composer who taught music at St Paul's Girls' School from 1905 until his death in 1934. His works include Hammersmith for brass band.
Chiswick and Hammersmith Malls are mentioned in Thackeray's Vanity Fair and in Dickens' Great Expectations.
The Apollo has hosted The Beatles, The Rolling Stones, David Bowie, The Who, Kate Bush and Paul Weller among many other of the England's most influential performers. More recently in popular music, successful rapper Central Cee from Shepherds Bush has broken through with his 2020 hit Loading.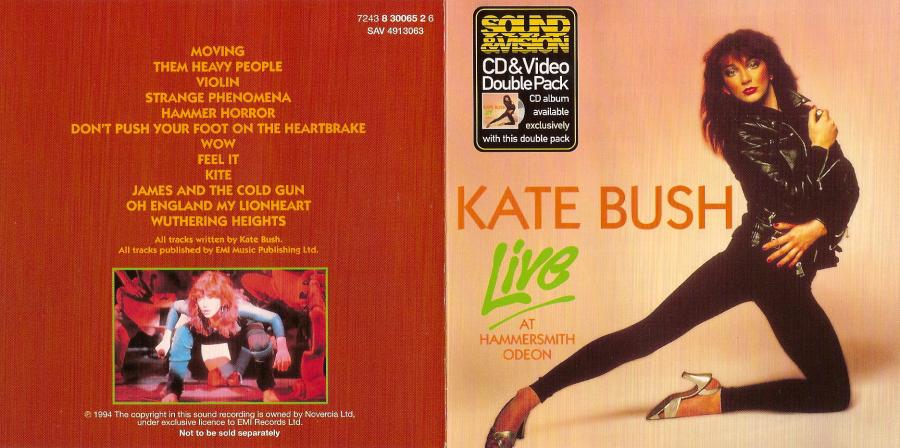 Kate Bush's 1979 live album, recorded at Hammersmith Odeon.
Catherine Deneuve starred in Repulsion, filmed in 1965 in Hammersmith.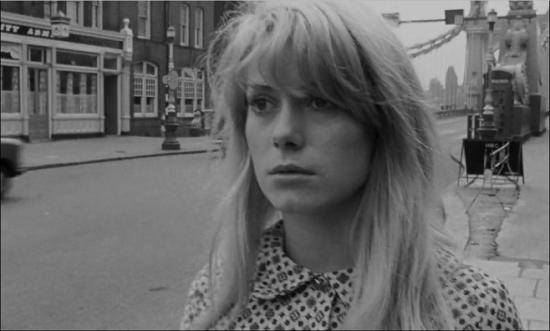 The Lyric saw the premieres of Harold Pinter's The Birthday Party and Michael Frayn's Noises Off and it hosted Ian McKellen's London debut. In its 130 years actors at the Lyric have included Lillie Langtry, John Gielgud, Edith Evans, Peggy Ashcroft, Peter Ustinov, Dirk Bogarde, Richard Burton, Sheila Hancock and Glenda Jackson. Marie Rambert's work at the Lyric in the 1920s marked the birth of British ballet.
So H&F has a rich and proudly diverse cultural heritage that keeps evolving. It makes our borough the brightest place to live and work.
Read more St George's Day articles:
Want to read more news stories like this? Subscribe to our weekly e-news bulletin.