Fascinating purple creatures are lighting up the Old Oak estate in the north of the borough, glinting and gleaming from streetlight columns.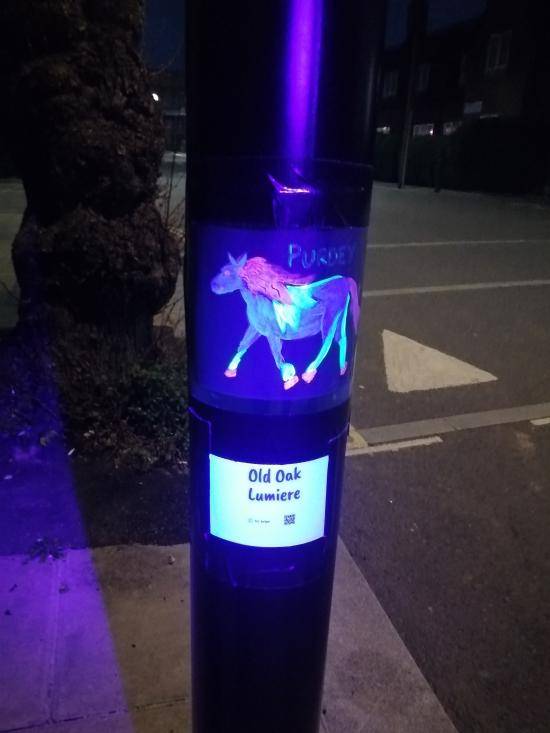 If you've been strolling around Wormwood Scrubs, you may have spotted the animals as part of a lumiere trail created by Westway artists Julian Gregory and Doreta Dimitrova and coordinated by Clare Morris of Braybrook Street, who runs the ForBrian mental health project for those living with dementia.
The trail includes individually named donkeys and ponies from the Wormwood Scrubs riding school, parakeets (which often screech overhead), butterflies and a cat.
Although visible in daylight, you need a UV torch to reveal their true ultraviolet glory after sunset.
The project – launched with funding help from the Old Oak and Park Royal Development Corporation – has been devised to bring smiles to lockdown.
The artists have used techniques tried and tested at festivals to make the installations. It follows a Christmas UV trail round the Scrubs, with artist Megan Broadmeadow making elves and unicorns in a lamppost trail.
If you can't get to the Old Oak area to enjoy the UV art in person, you can also take a virtual tour on YouTube.
"They are fascinating images, celebrating a truly worthwhile charity, and they really brighten up the streets," said Cllr Wesley Harcourt, H&F Cabinet Member for the Environment.
The charity For Brian helps those living with dementia, and their families and friends, remain healthy via targeted age-appropriate activities to build community networks.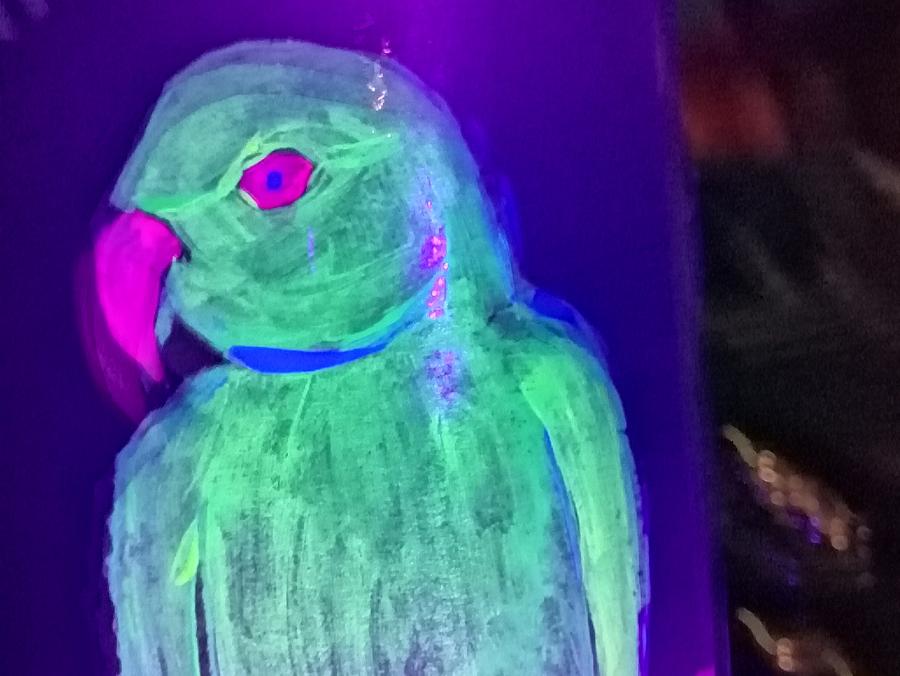 Want to read more news stories like this? Subscribe to our weekly e-news bulletin.