As the days get longer and the sun begins to warm things up, there is no better time to give growing your own fresh vegetables a whirl.
Broad beans, beetroot, globe artichokes and even pak choi are on the outdoor seed sowing calendar this month, while tomatoes, basil and aubergines are among tasty produce that can be started off indoors.
With gardening boosting mental health and wellbeing, as well as counting towards weekly physical activity targets, sowing seeds can benefit more than just the vegetable drawer.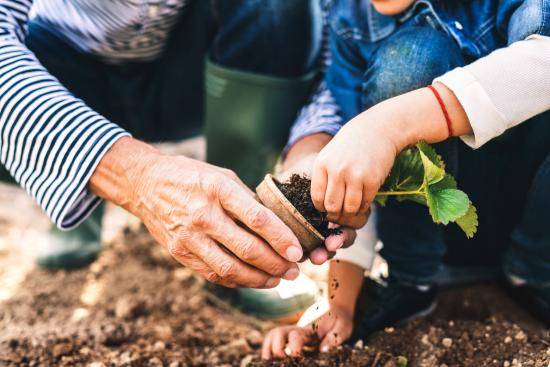 Expert tips from local gardeners
Local gardeners of the Fulham Horticultural Society – founded in 1924 and is one of the last remaining horticultural societies in London – say that growing vegetables, flowers and even fruit from seed is enormously rewarding.
While its members, who grow produce at the allotments adjoining historic Fulham Palace, might be known for their perfect parsnips and immaculate artichokes, anyone can have a go at growing in gardens, on windowsills or balconies.
The experts at the society have shared their tips for growing from seed for complete beginners to green-fingered aces – see below.
Storing seeds: Keep unopened packets in a cool dry place out of direct light. Fold over the top of part-used packets, reseal with tape and place in an airtight container with a sachet of silica gel crystals. Keep in a cool place like a fridge.
When raising plants from seed, first check the back of the seed packet on germination requirements such as the temperature, whether the plant prefers light or dark, and whether to leave uncovered or to cover with compost.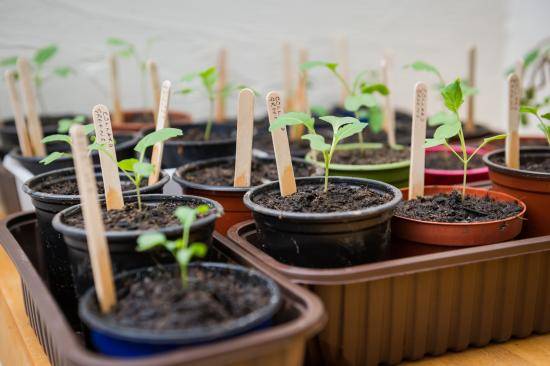 When planting: fill trays loosely with seed compost then level the top by running a flat edge over it.  Tap the container gently to consolidate the compost and press lightly to firm it down before watering the compost thoroughly and allowing to drain.
If sowing very fine, dust-like seed, sprinkle a thin layer of vermiculite over the surface of the compost and sprinkle the seed thinly over it – there is no need to cover it.
For medium-sized seeds such as lettuce or tomato, sprinkle thinly and barely cover with sifted seed compost or vermiculite. Put on a propagating lid or cover with glass or plastic.
Space out larger seeds like peas/beans 2.5cm or more apart and push into the compost until they are just buried.
Water regularly and never let the seeds dry out after sowing, as if they become partially-germinated this can kill the embryo and the seeds will never come up.
When seedlings are large enough to handle loosen their roots using a pencil point and lift them out carefully. Handle them by their leaves, not by the stem as if this is bruised they often die.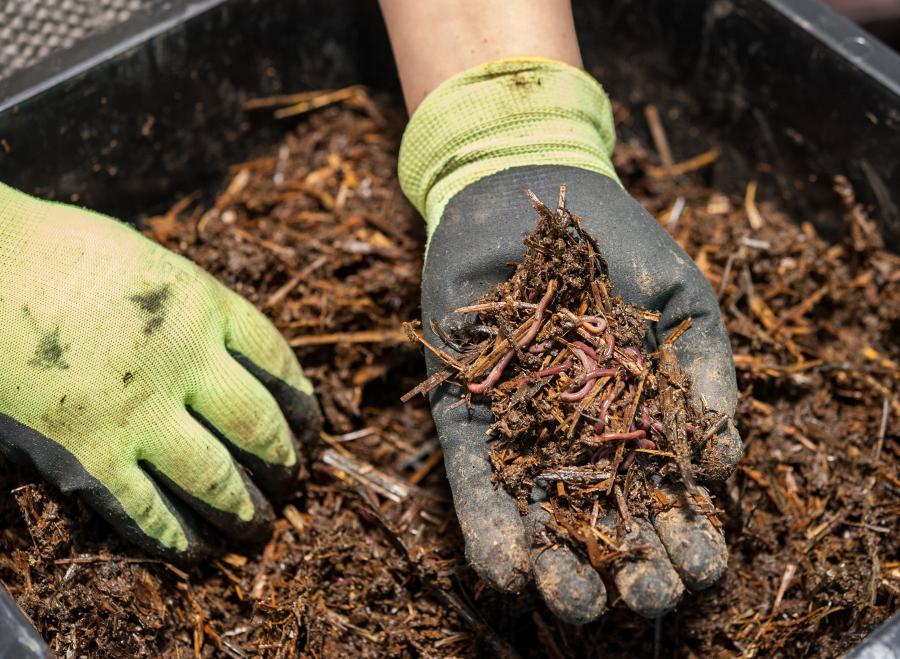 Space is the place
Seedlings can be spaced out into trays of fresh seed compost 2.5cm apart or more depending on their size and health. Large seedlings are best transferred into small pots.
Seedlings can be returned to the propagator if you are using one or warm, enclosed conditions out of direct sunlight before gradually accustoming them to cooler conditions.
After four weeks the nutrients in the seed compost will be exhausted so start weekly feeding, but never leave feed on the foliage as young plants may scorch.
Before planting outdoors all plants need to be hardened off to gradually acclimatise them to outdoor conditions.
Stand the plants outdoors on fine days bringing them in at night, then start leaving them out on cooler and breezier days, until after two to three weeks they are ready to be planted out.
Or harden them by using a cold frame, leaving the lid on at first, opening on fine days and then eventually open all the time.
Frost tender plants such as squashes, sweetcorn and French beans can begin hardening for the outdoors three weeks before the last expected frost and they can be planted out after that date, normally some time in May.
Now celebrating its 97th year, the Fulham Horticultural Society is open to all and welcomes new members. Visit the Fulham Horticultural Society website for more information.
Want to read more news stories like this? Subscribe to our weekly e-news bulletin.