A Fulham charity is closing in on its fundraising target to support its foodbank which has seen unprecedented demand during the pandemic.
Dads House, set up by Billy McGranaghan to help single dads with the practicalities of raising children alone, used to help 50 families a week with food parcels before the Covid emergency.
Demand soared in the first lockdown last year, with volunteers struggling to cope when 670 queued for help – in a single day.
"We saw more and more new families coming forward," said Billy, whose helpers included many people on furlough.
"It was horrendous, financially," he said. "We didn't have anyone supplying food, so we had to spend our own funds sourcing food. It was a huge task to keep going."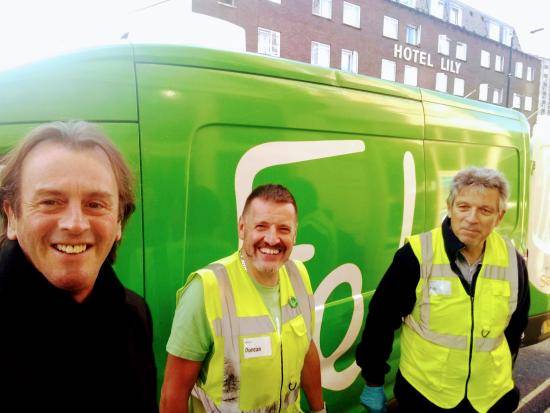 Can you help?
Now Dads House is trying to raise £40,000 via a JustGiving page to keep its foodbank going, and has so far received pledges of nearly £30,000.
"If it wasn't for Dads House I don't know what we'd have eaten last week," one grateful user said. "I have three children, one with special needs, so I can't leave the house. Without Dads House we would go hungry."
Located at 22 Lillie Road, the Dads House foodbank has already helped 18,000 families during the pandemic, providing 212,000 meals as well as hygiene and sanitary supplies. "The community around Lillie Road has been amazing," added Billy.
Hammersmith & Fulham Council is backing the charity, with Deputy Leader Cllr Sue Fennimore praising the volunteers' work.
"We can't thank Billy and all his helpers enough with their help to get local residents through these difficult times," Sue said.
"Sadly, the need for foodbanks is real and all too clear from the queues that form outside them. We will not rest until we can help ensure that no one goes without."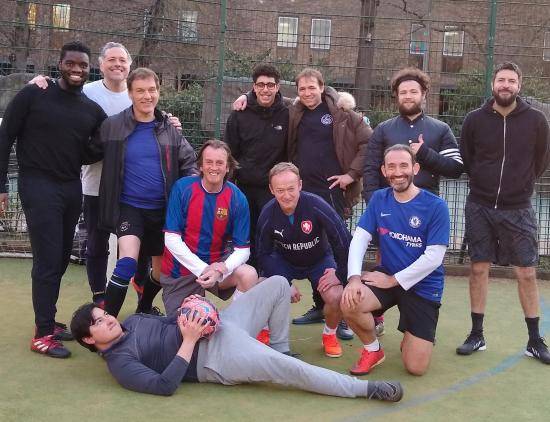 Help is here
Dads House not only runs a foodbank, it also organises football courses, breakfast clubs, depression support, alcohol testing and legal help, thanks to lawyers from the firm Farrer's, a twice-weekly free advice clinic shortlisted for a national award. The only people the charity can't help are those accused of domestic violence.
Billy says many new of the charity's foodbank users are cleaners, cooks and nannies, thrown out of jobs when the pandemic struck, and unable to support their families.
"Lockdown may have brought families together, but financially it's led to a lot of problems," said Billy. "A lot of family breakdowns have happened because of the stress."
Billy set up Dads House after raising his own son, Sam, when Sam's mother left and went abroad when the boy was one. He quickly realised that there was little understanding of fathers' particular needs. Sam is now an 18-year-old at college.
To learn more, visit the Dads House website.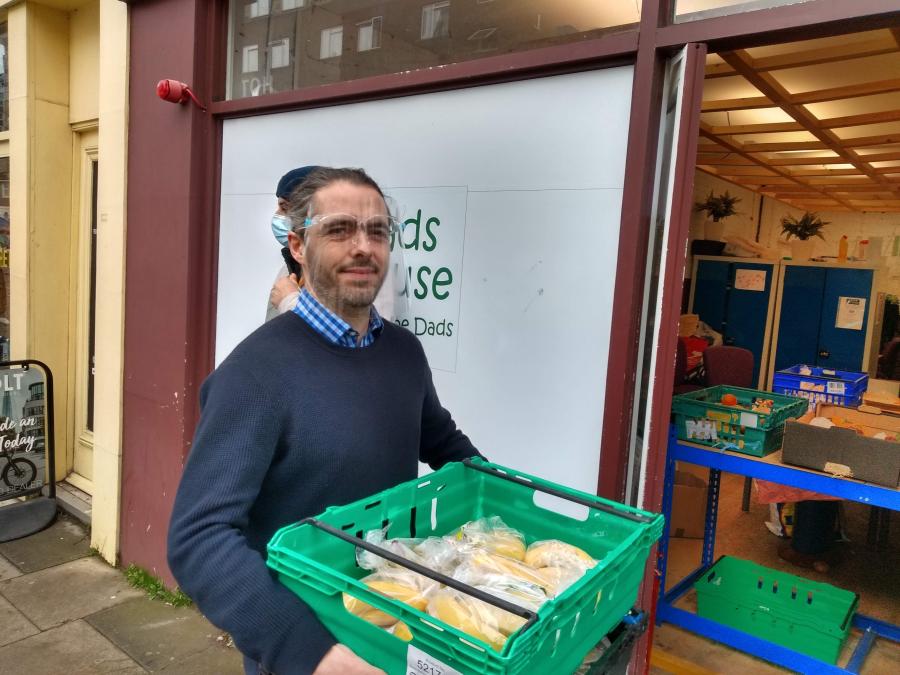 Want to read more news stories like this? Subscribe to our weekly e-news bulletin.