London's first-ever tiny forest was planted in White City on Monday (8 March).
Planted in Hammersmith Park in partnership with Earthwatch Europe and Brook Green-based global drinks mixer brand Fever-Tree, the tiny forest will be a dense, fast-growing woodland consisting of 600 trees and shrubs planted in an area the size of a tennis court.
It will join a future collective of more than 3,000 tiny forests around the world, preserving biodiversity and reconnecting people with nature.
Cllr Wesley Harcourt, H&F Cabinet Member for Environment, said: "Every tree in our borough plays a vital role offsetting the daily carbon emissions produced by people.
"This project is a great example of how a tiny change has the potential to make a huge difference. And I hope this new green space will provide a vital refuge for both people and nature."
VIDEO: Watch the first day of tiny forest planting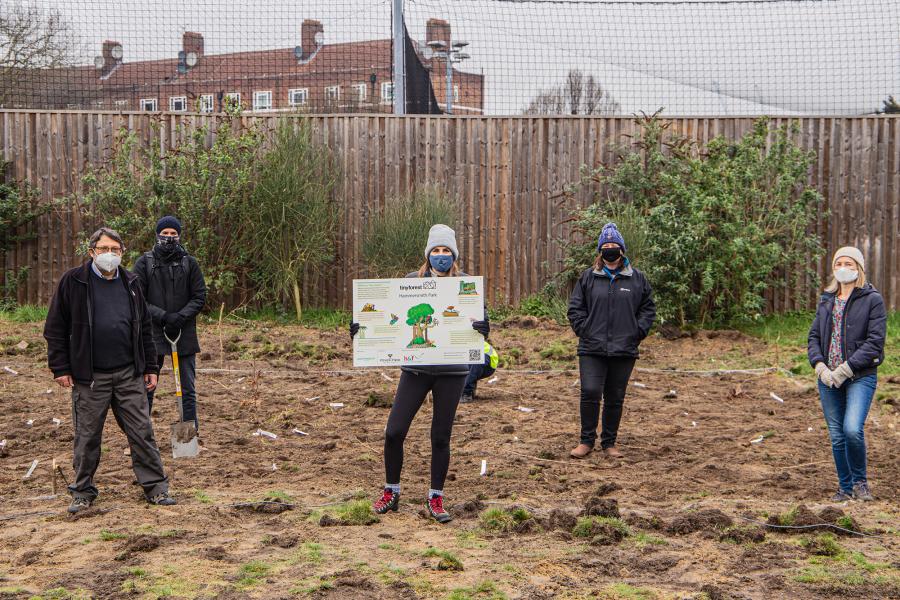 Tiny but powerful
The tiny forest campaign is an innovative urban tree planting project with the aim of reconnecting people with nature and providing a new nature-rich habitat to support urban wildlife.
Environmental issues such as flooding, heat stress and loss of biodiversity are increasingly affecting urban areas. Creating thriving and climate-resilient urban areas that support economic growth, while also enhancing livelihoods and wellbeing, is a considerable challenge.
It's hoped that the tiny forest is capable of boosting biodiversity by attracting over 500 animal and plant species within the first three years and improving air quality.
"Urban tree planting has a huge role to play in enriching biodiversity in our cities as well as helping to protect against the impacts of climate change," said Jess Ainley, Corporate Responsibility & Sustainability Manager at Fever-Tree.
"We're proud to be planting London's first tiny forest, just down the road from our head office, and in doing so creating a green space for the local community and nature to thrive in."  
In June 2019, H&F Council declared a climate and ecological emergency. Our goal is to reach net zero carbon emissions in the borough by 2030, as well as to become the greenest borough in the country.
READ MORE: Five new cherry trees have been planted in Hammersmith Park to celebrate international friendship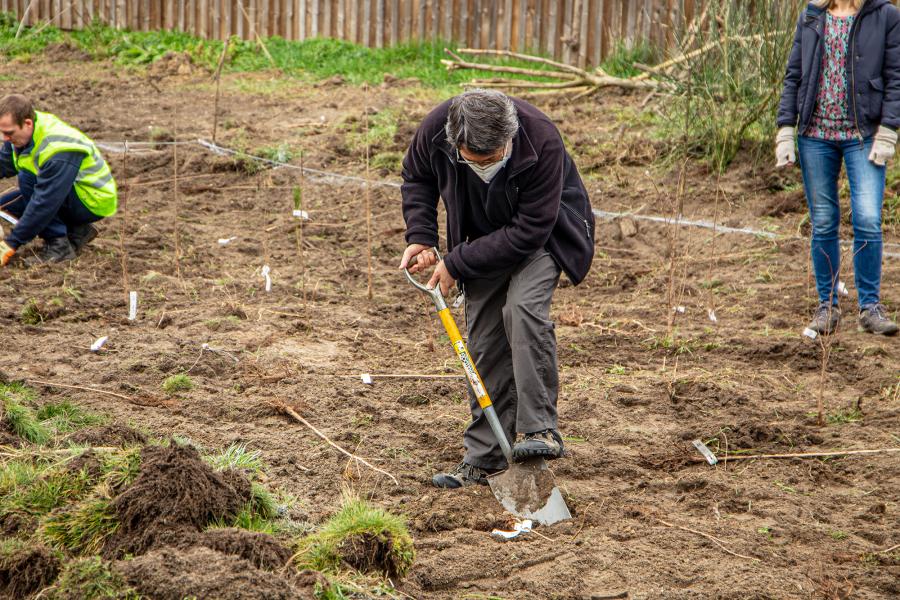 Want to read more news stories like this? Subscribe to our weekly e-news bulletin.