A West Kensington fashion graduate has won MTV's Music meets Fashion competition, seeing off rivals from around the world with a collection she has designed for a high street retailer.
Lucy Saunders, 24, triumphed over entrants from 21 fashion schools in the UK, USA, Australia and Mexico to win the top prize in a contest run during London Fashion Week.
Her eight-piece collection, created for high street chain River Island, was unveiled on Monday this week, accompanied by a performance by pop star Griff.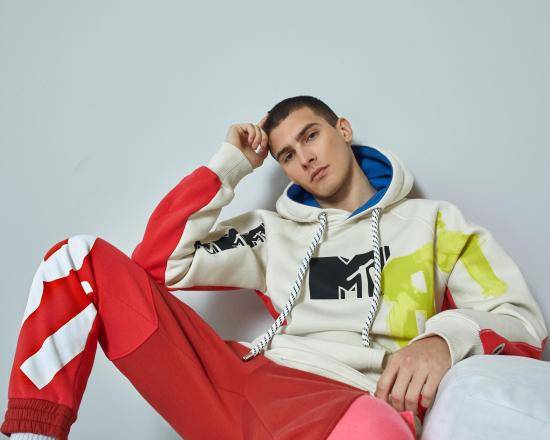 Where music and fashion collide
The competition challenged candidates to design a range merging music, fashion and sustainability, with Lucy being one of five finalists showcasing their catwalk designs.
Her clothing is now on sale at RiverIsland.com – and will be in the shops themselves when they reopen on 12 April after lockdown lifts.
Lucy graduated from Kingston School of Art last summer with a first class BA (Hons) in fashion. "I discovered myself as a designer during the first year while, in the second placement year, there were opportunities for internships with well-known fashion houses," she said.
The designer, who lives near West Kensington tube station, did a three-month internship at Old Navy in San Francisco, and a year-long internship with Tommy Hilfiger in Amsterdam. "That industry experience was invaluable," she said.
Of her competition success, she added: "I developed garments with sustainability, size inclusivity and gender neutrality in mind; all are important considerations for me as a designer."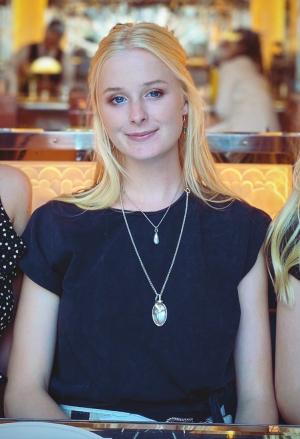 Coming to Hammersmith
Originally from Bosham, West Sussex, Lucy was partly inspired by the old spinnaker sails from her parents' boats. 
Her designs included vibrant jumpsuits, billowing sail skirts and hoodies with islet details and ropes to secure them. 
The commercial collection for River Island took shape from the catwalk collection. "There are hoodies paired with colour-blocked joggers, cycling shorts with graphic prints and unisex T-shirts, all sustainably produced with organic cotton and prints that are screen printed."
Lucy, whose designs will be available at River Island's store in Kings Mall in King Street, Hammersmith, said: "The best part of being a designer is seeing your work on people, and hopefully making them feel good."
Want to read more news stories like this? Subscribe to our weekly e-news bulletin.
By sending us a comment, you are agreeing to our publishing policy.