A pub in Shepherds Bush could soon be swapping beer bottles for vaccine doses in its refrigerators after volunteering to help with the Covid-19 inoculation effort.
BrewDog bosses are in talks with government ministers to be part of the rollout of the vaccination programme, using its fridges to store the vaccines and staff to support health professionals administering the injections.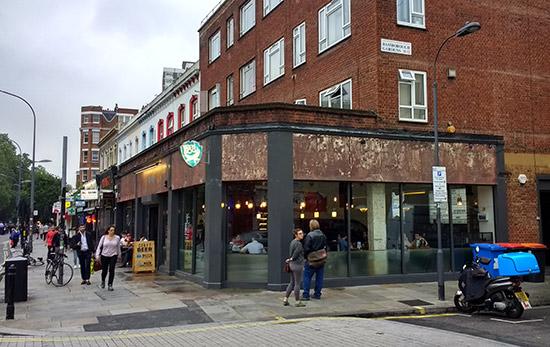 "We want to show business can be a force for good," explained brewery co-founder James Watt. "We have volunteered our venues and our staff. We want to do all we can to help our country and help our community."
During the start of the pandemic, BrewDog used its distillation expertise to create some 500,000 hand sanitisers that were donated to the NHS.
BrewDog has 75 venues in the UK, including the bar in Shepherds Bush, and James is also in talks with Scottish First Minister Nicola Sturgeon to use its spaces as vaccine centres. "I was amazed, within 15 minutes of making the offer, Nicola Sturgeon was in touch," he said.
The BrewDog chief added that the bars were ideal, boasting waiting areas, huge refrigerators, separate rooms for vaccinations and 'an ace team who can help organise'.
"The sooner we can help get the country back to normal, the sooner we can also help hospitality business get back on their feet," he added.
Want to read more news stories like this? Subscribe to our weekly e-news bulletin.