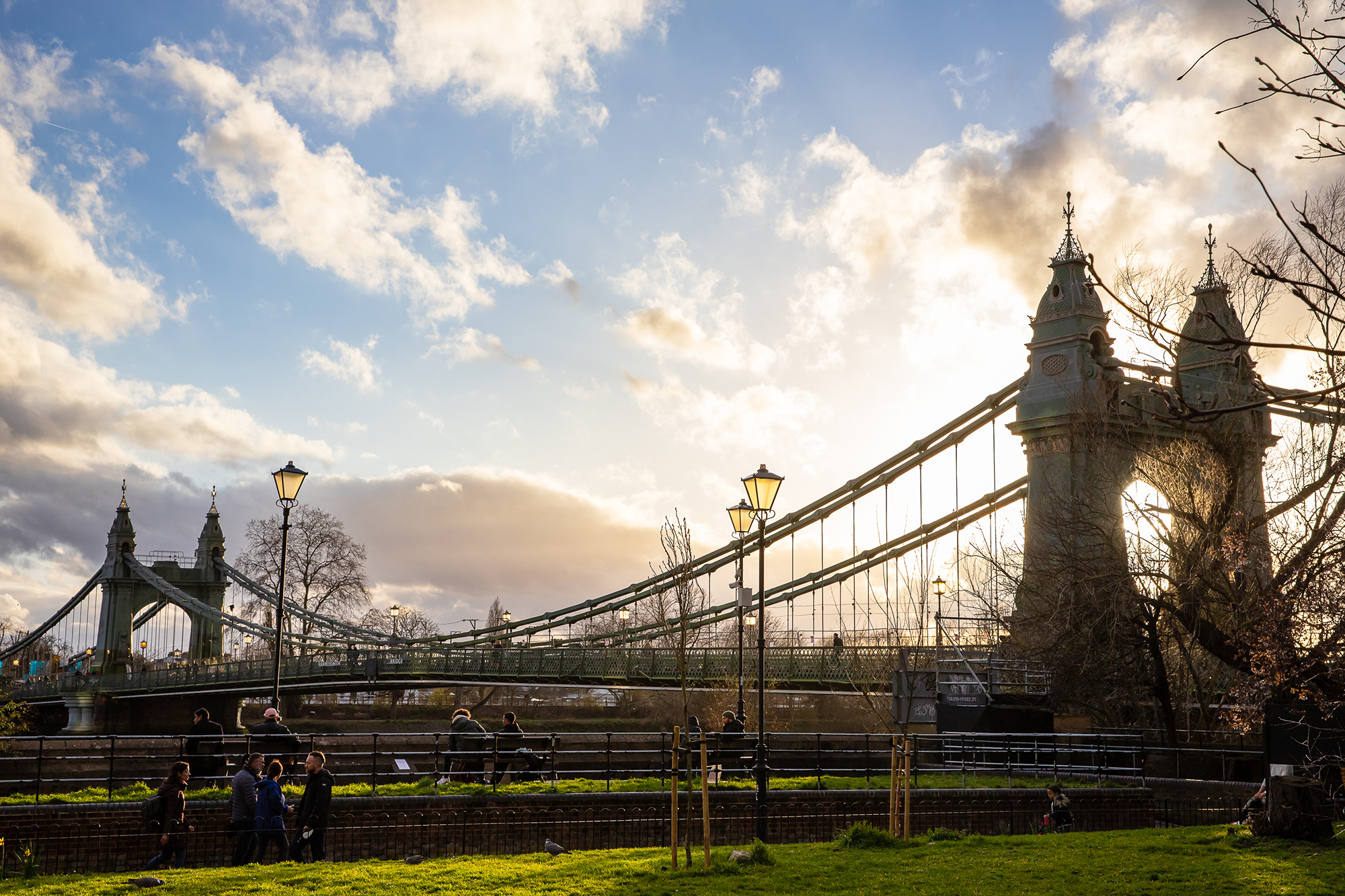 Work to remove the remaining two pedestal casings on Hammersmith Bridge will begin on Monday (7 December).
Engineers from Keir will remove the casings and then blast off the paint to allow a thorough examination of the condition of the cast iron pedestals on the western side of the bridge.
The investigatory work will assist in the development of the stabilisation works. Previous work to remove the two casings on the Hammersmith side of the bridge revealed cracks in the pedestals, resulting in the bridge's closure in April 2019 to motor traffic.
In August, the lengthening of one of the pedestal cracks prompted the decision to close the bridge to pedestrians, cyclists and river traffic.
The work is being paid for by Transport for London, on behalf for Hammersmith & Fulham Council, following the government's announcement of a £4m package for bridge works.
Meanwhile, H&F Council is funding £2.7m of works this year for stabilisation works, including the temperature controlled monitoring system and acoustic sensors, and a series of safety measures.
Cllr Wesley Harcourt, H&F Cabinet Member for the Environment, said: "We are pleased that this vital investigatory work is now getting underway and look forward to an agreement with the government on a full funding package for the stabilisation and strengthening works on the bridge."