A Shepherds Bush primary school has joined forces with the church across the road to make sure no family goes without this Christmas.
Youngsters of Wendell Park primary filled more than 20 hampers with food, toiletries, toys and treats… and they were delivered this week in an operation masterminded by St Saviour's Church and the Friends of Wendell Park – the parent/teacher body.
Every spare inch of the Cobbold Road church was used to sift donations and pack hampers, with pupils helping choose the right mix to ensure those in need and those isolating are not forgotten.
"People have been overwhelmed on their doorsteps," said Father Chris Lee of St Saviour's, returning from a delivery round. "It's been a mixture of surprise and delight."
From pasta to soup, shampoo to cereal, hats to cuddly toys, chocolate Santas to novels, hampers were filled, with altar, side tables and seats temporarily requisitioned as sorting stations.
Thanks to the generosity of pupils, parents and parishioners, the Christmas holidays will be a little brighter for everyone.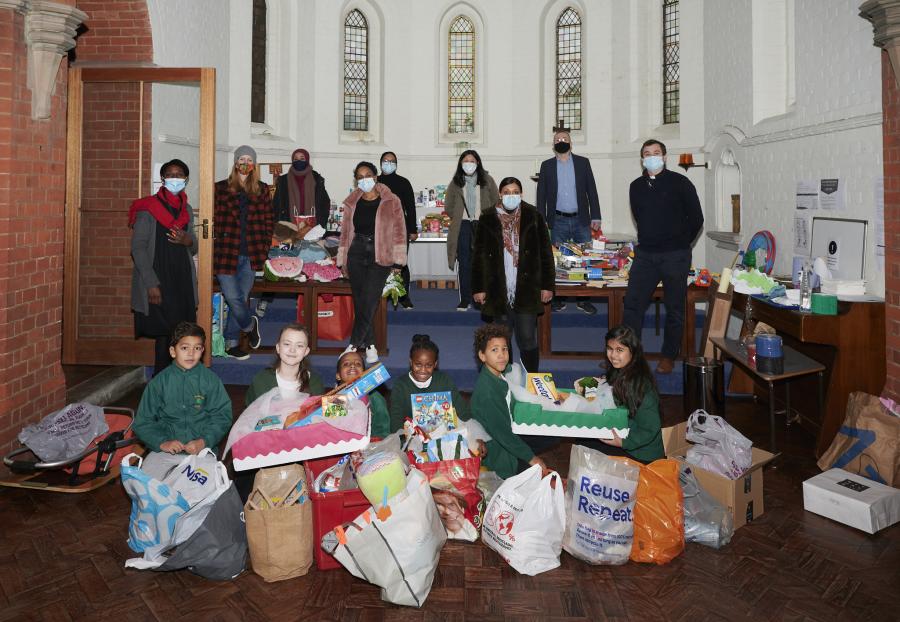 Hardship 
Wendell Park deputy head Rosie Peters thanked everyone for their contributions, and invited anyone who has been impacted by Covid-19 and would like to receive a hamper to click here.
"We are all aware of the financial hardship that Covid-19 has brought to many families in the local community, and as a school we wanted to reach out and show our support to others in a time of need," she said.
"When the opportunity arose to work in partnership with St Saviour's, we jumped at the chance and formed the Holiday Hamper Project.
"Parents, staff and parishioners made donations of food, toiletries, gifts and money, and the pupils got busy and creative, wrapping and decorating boxes for the food hampers and gifts."
Chris added: "This Covid time has been tough for everyone... but we're not all in the same boat. We're all in the same storm, but some people don't have a boat!"
Working together
He said that the hamper project had been a great example of partnership working. "The church set up a Helping Hands fund a few months ago, to support the area," he said. "But the school is plugged into the community in a different way to the church, so we thought it would be good to involve the school."
Rosie added that it had been all-hands-on-deck as everything was transported from school to church, with the local MP dropping in to watch the hamper packing.
"The children have really enjoyed getting involved," she said. "There was lots of talk about helping others and understanding that we all need support from time to time. It has helped them to develop a sense of responsibility and given them the chance to give something back."
Recipients nominated by the school had their hampers delivered by volunteers from the church 'so there was no sense of them feeling embarrassed', added Chris.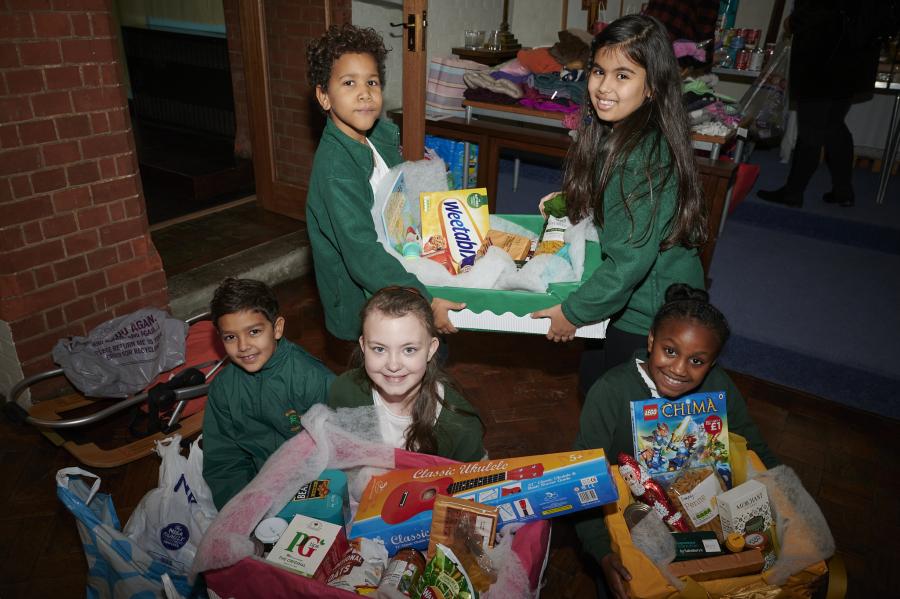 Want to read more news stories like this? Subscribe to our weekly e-news bulletin.