Hammersmith & Fulham Council has secured 185 new genuinely affordable homes in White City for key workers.
The Centre House development in Wood Lane forms part of the work H&F Council is doing in partnership with local partners like Imperial College London and Berkeley Group to kick-start the local and wider UK economy and drive economic recovery for local people following the devastating effects of the COVID-19 crisis.
The new homes from Berkeley Group's St James, will be built for Imperial College London and Imperial College NHS Healthcare Trust employees as well as other local key workers, in one of London's most exciting new neighbourhoods.
White City is now home to the UK's new capital of life sciences innovation which includes the likes of Imperial College London and Swiss pharmaceutical giant Novartis, and a thriving media hub with the BBC and ITV.
"We want to continue the work we have been doing as part of our Industrial Strategy to make H&F the best place to live, work and socialise in Europe," said Cllr Andrew Jones, H&F Cabinet Member for the Economy.
"These new affordable homes from St James will ensure that everyone, regardless of their background, will benefit from the prosperity we're bringing to the borough as we work with our local partners to lead the way to economic recovery following the COVID-19 crisis."
Read more on our Industrial Strategy (pdf 2.6MB)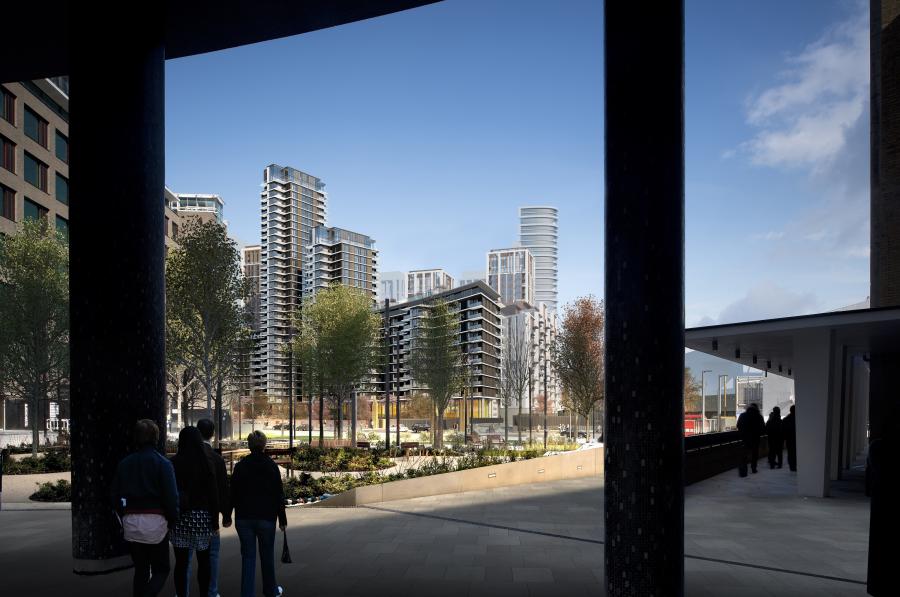 Key worker homes
The 185 new affordable homes will first be allocated to staff at Imperial College London's burgeoning White City campus and at the Imperial College NHS Healthcare Trust. Other local key workers in the borough will also have the chance to apply for the new affordable homes.
The new scheme will also provide 10,000 sqft of new commercial space for Imperial, new pedestrian access routes and 915 bicycle spaces.
Works will start on site in late autumn, with construction due to commence in 2021. The first homes are expected to be completed by 2024.
Chairman of St James, Sean Ellis, said: "Centre House is the final piece of the jigsaw in the White City masterplan and is pivotal in connecting the major regeneration projects that surround it.
"We have worked closely with Imperial College London and Hammersmith & Fulham Council to create a high-quality new vision for the site, providing a significant number of key worker and private sale homes, whilst making sure that opportunity areas can be easily connected."
More White City homes
The new homes will join the 427 new genuinely affordable homes being built on the former Marks & Spencer's warehouse site near Westfield.
A new five-acre public park – called Exhibition Park – is also being built just a few steps away from Wood Lane tube station, joining up with land on the other side of the railway arches outside Westfield.
Read more about Exhibition Park here.
Meanwhile another 89 new genuinely affordable homes were secured for local residents by H&F Council in White City as part of the negotiations around the planning approval for the £600 million Westfield extension works by Unibail-Rodamco-Westfield.
Residents have now moved into the one, two and three-bedroom flats which are the first to emerge on the doorstep of Europe's biggest shopping centre, Westfield London.
Want to read more news stories like this? Subscribe to our weekly e-news bulletin.
By sending us a comment, you are agreeing to our publishing policy.