A Taiwanese street food restaurant in Shepherds Bush specialising in dumplings and noodles has been providing meals for neighbours in need.
Ho-ja – located on the corner of Goldhawk Road and Woodger Road – turned its kitchen into a hot lunch supplier for residents young and old on the nearby William Church estate.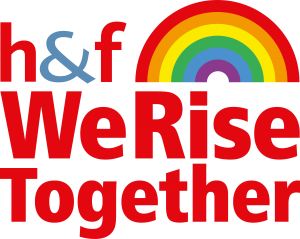 In a neighbourly example of community cooperation, restaurateur Chris Wang and his staff cooked the food, and members of the estate's tenants' and residents' association helped deliver it.
So popular have the restaurant's emergency meals become that the service is now being expanded to bus drivers at Shepherds Bush garage, and local firefighters.
First time lucky
A popular eatery and karaoke venue in normal times, and noted for its bubble tea, fried popcorn chicken, pork katsu bento and speciality beef noodle dishes, Ho-ja was the first restaurant Chris has ever run.
The 43-year-old arrived in west London from Taiwan 30 years ago as a teenager, later setting up a small construction company. It is still running, with Chris also supplying his builders with hot lunches.
At the start of lockdown he realised that many of the families on the nearby William Church estate needed additional support, so Chris began supplying free lunches nine weeks ago. Later, he was approached by the estate tenants' group asking if he was able to expand the meal service to cover other vulnerable and self-isolating estate residents.
"I said 'Yes'," Chris explained. "We started from there, and now we supply up to 40 meals a day."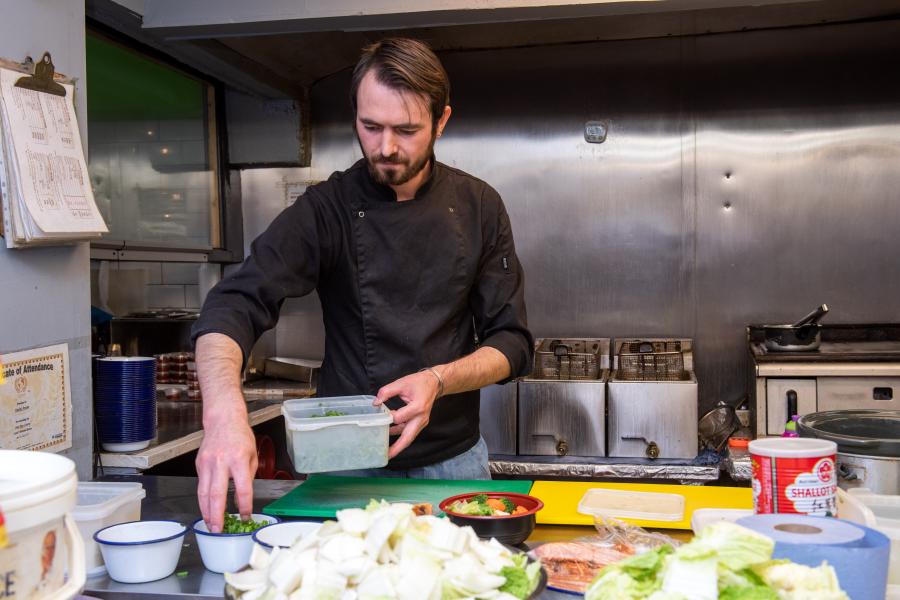 Busy kitchen
The kitchen of Ho-ja is been busy six days a week. As well as preparing up to 50 lunches a day, Chris often supplements the meals with portions of fruit and healthy juice drinks.
The Taiwanese eatery also enlisted the assistance of other locked-down cooks on the estate to bake cakes, and make extra meals, focusing on the families who have not been able to send their youngsters back to school.
Inspired by Ho-ja's efforts, the tenants' association is now gearing up to help deliver meals to others.
Extremely generous
Shafali Williams from the William Church estate tenants' and residents' association, just off Lime Grove, praised the restaurant's hard work and neighbourly spirit.
She said: "Ho-ja have been extremely generous to our community, and they've said that if we get a bad second wave of coronavirus – for example, if we find the schools closed again – the William Church estate will be their main priority, and we'll resume door-to-door children's lunches."
To date, Ho-ja has donated hundreds of meals to estate residents, and to drivers at the nearby Goldhawk Road bus garage. It has also delivered meals to firefighters at Shepherds Bush fire station.
"Bus drivers and firefighters are all key workers too, and it's very important for them to have good hot lunches instead of just snacks or sandwiches," said Chris.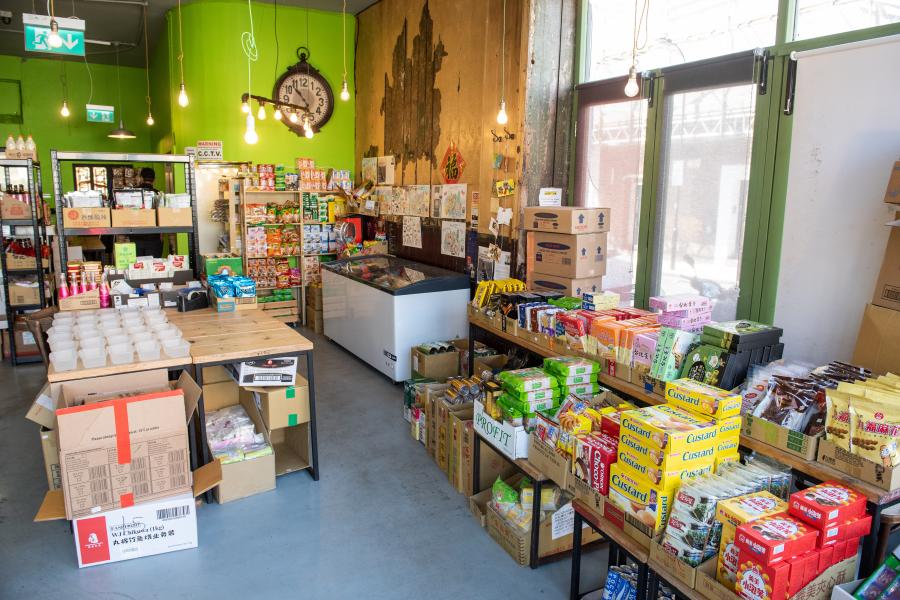 Mutual aid
The link-up between the tenants' group and the restaurant means that the service is being publicised via the Shepherds Bush mutual aid WhatsApp group, and the Lime Grove mutual aid group, to ensure that no hungry residents miss out.
Chris is keeping his fingers crossed that a relaxation of lockdown rules for restaurants, cafes and pubs isn't too far away, but admitted that he was not expecting to return to full normality until 2021. "Until then, we're just happy to help," said Chris.
Although karaoke and dining-in have been suspended during the pandemic, takeaways and deliveries continue at Ho-ja.
The restaurant is located at 39 Goldhawk Road W12. Call 020 8746 7801 or visit the Ho-ja website.
Want to read more news stories like this? Subscribe to our weekly e-news bulletin.
By sending us a comment, you are agreeing to our publishing policy.