An inventive group of volunteers has been using an ice cream van, a chauffeur limo and a bouncy castle transporter to deliver food to local residents in need.
Alan Thoroughgood, a street cleaning supervisor for Hammersmith & Fulham Council, and pals Jamie Hoult, Bobby Drewett and Jordan Ball set up the 'West London Covid-19 Support Group', and now handle up to 50 requests a day for emergency food parcels.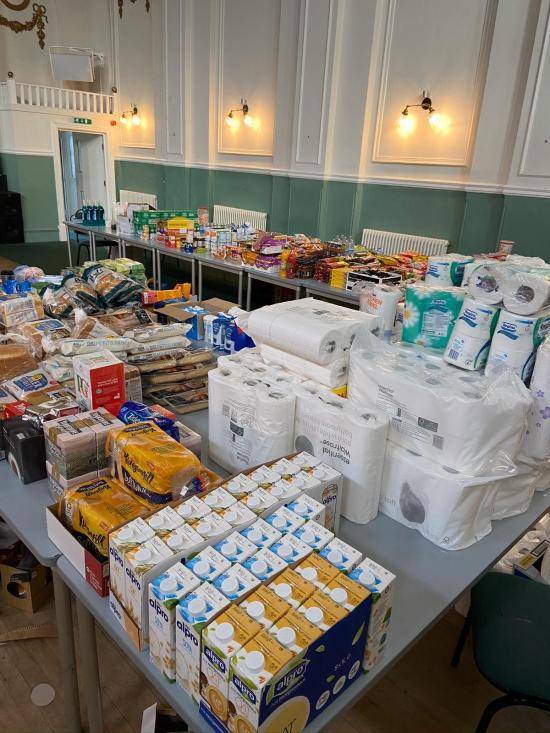 Most go to elderly residents living alone and to families or individuals isolating because they are deemed at risk.
The quartet have form. They were among the first to mobilise, find a hall and coordinate food, clothing and toiletries donations while firefighters were still tackling the Grenfell Tower blaze.
"When we heard about the coronavirus lockdown, we realised it was time to get the old team back together," said Alan, who is based at the Shepherds Bush depot.
Donations pour in
Within four hours of launching via social media on 16 March, £700 had been raised in donations, which was quickly used to buy food at a local cash and carry, before being distributed.
The group is instantly recognisable by its delivery vehicles. Jamie hires bouncy castles, so drives a truck; Jordan drives Jamie's ice cream van, and Bobby runs a chauffeur business, and transports parcels in his limo.
By the end of the first week the men had raised £4,000 and expanded to the Hammersmith Club, in Rutland Road, which offered its hall free of charge as a warehouse.
More than 500 emergency parcels have now been delivered. "Some people broke down in tears, which made us realise we had to keep going," said Alan who was a childhood pal of Jamie's. They grew up on the West Ken and Clem Atlee estates, respectively, and share a love of Fulham FC.
"Yesterday, we had a call from a receptionist at a doctor's surgery about an elderly patient. Her daughter, in New Zealand, had called in tears because she couldn't get an online food delivery for her mum without a doctor's letter. We put a bag of food together, and it was delivered within an hour."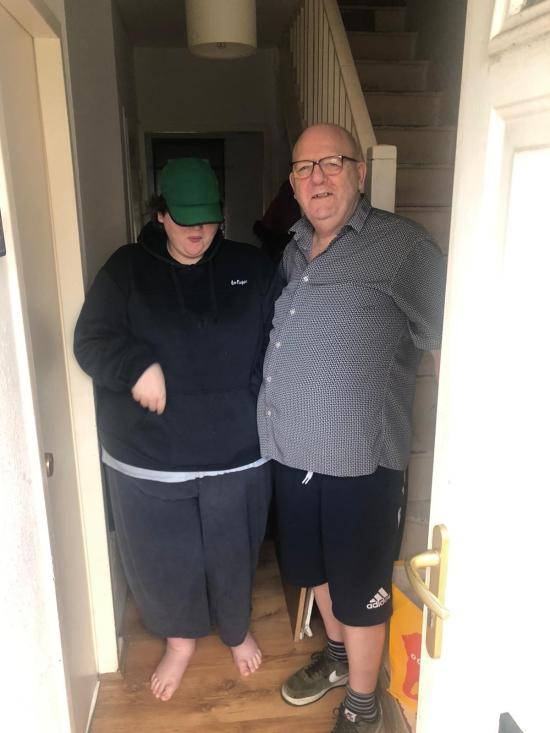 Help from businesses
As well as individual donations, businesses have been supportive. Stephen Adams, store manager at Little Waitrose in Fulham Palace Road, gave £2,500 worth of food, while H&F gardener Dave Cavanagh donated the £800 he'd won in a virtual Grand National sweepstake.
"We've had masks, sanitisers and gloves donated," said Alan. "We like to speak to people we're delivering to, so they have some human contact. But we wait for them to open their door, and make sure we keep a safe distance away."
Cllr Ben Coleman, Cabinet Member for Health and Adult Social Care at Hammersmith & Fulham Council, said: "Alan, Jamie, Bobby and Jordan are showing our residents at their best. Even after a seven hour shift, Alan is putting in another six hours with their mobile foodbank. That kind of dedication and love of their community is what will get us through this difficult time".
H&F now has an impressive network of 1,600 volunteers – H&F CAN (Community Aid Network) working alongside the voluntary and charity sector, and local mutual aid groups. Together with local charity, UNITED in Hammersmith & Fulham, the council has been able to get critical funding to frontline charities.
Cllr Coleman added: "We're working round the clock to get everyone the support they need, but we can't do it alone. A huge thank you to everyone volunteering in H&F and making a difference in this crisis".
To donate to Alan, Jamie and Bobby's mobile foodbank, visit their Go Fund Me page.
Want to read more news stories like this? Subscribe to our weekly e-news bulletin.
By sending us a comment, you are agreeing to our publishing policy.