Pavements in the busy shopping areas of King Street and Uxbridge Road are to be temporarily widened to help with social distancing.
Installation of barriers and weighted cones will begin tomorrow (Thursday) from Hammersmith Broadway along King Street to the west, and in Uxbridge Road between Bloemfontein Road and Shepherds Bush Green.
The move follows feedback from residents and is part of Hammersmith & Fulham Council's determination to save lives by stopping the spread of coronavirus.
The widening measures will be fully operational by Friday and will take roads down from two-lane to one-lane for vehicles.
The extra width of the temporary pavements will allow pedestrians to queue safely for essential supplies from food stores and pharmacies, and to pass each other while social distancing.
The council has been determined to make public safety a priority during the coronavirus pandemic with a highly-visible lamp column banners and posters campaign across the borough promoting social distancing and Stay home, Save lives.
"We are determined to do everything we can to keep residents safe during this crisis," said Cllr Wesley Harcourt, H&F Cabinet Member for Environment.
"People have told us they want to be able to queue safely when doing essential shopping. These temporary measures will do just that and put their health first."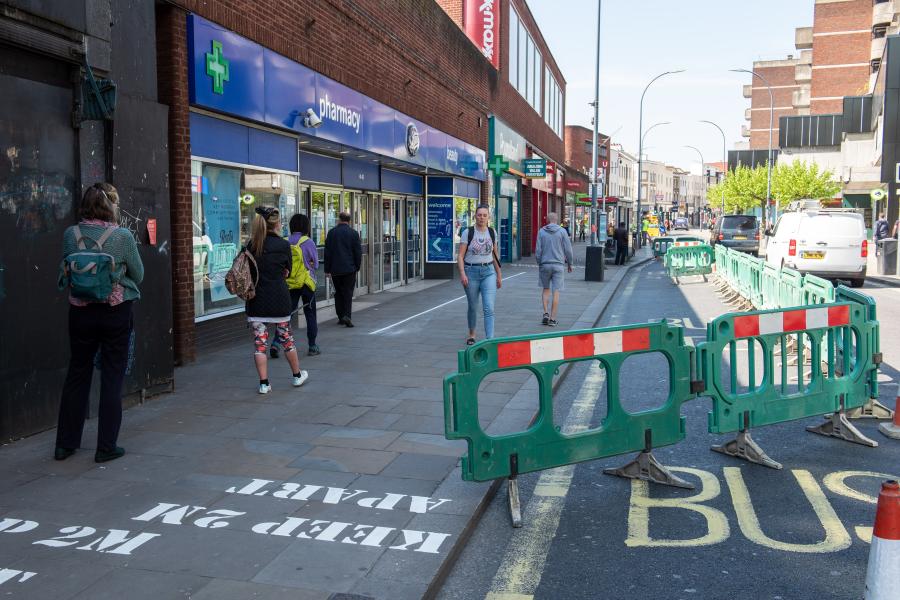 How will it work?
The width of the roads will be temporarily narrowed using a mixture of barriers, weighted cones and water-filled bollards. Signage will be put in place to inform drivers and pedestrians of the changes.
Summary of the changes
Shepherds Bush
Uxbridge Road (north side)
social distancing white markings on pavement for 1,100m from Shepherds Bush Station to Bloemfontein Road
green plastic road barriers for 35 metres from Tunis Road (outside Amal Express food store)
cycle lane closed
minimum road width of 3.5m maintained.
Uxbridge Road (south side)
green plastic road barriers for 50 metres from Devonport Road to St Stephens Avenue
cycle lane closed
minimum road width of 3.5m maintained.
Hammersmith
King Street (south side)
social distancing white markings on pavement for 655m from Nigel Playfair Avenue to Hammersmith Broadway
green plastic road barriers for 30m from outside Iceland food store
partial closure of loading bay outside Barclays Bank
white lines to help queueing customers outside Superdrug, Barclays Bank, Iceland, Halifax, Marks & Spencer, Lloyds Bank and TSB
layby and bus stop closure outside Boots with green plastic barriers in road (buses can still stop but will block following traffic)
minimum road width of 3.5m maintained.
How will it be enforced?
Wardens will be allocated to both locations and will monitor use to ensure people are complying with social distancing requirements.
H&F and the Met Police have recently restricted the use of the Thames Path for cyclists or joggers between 10am and 6pm – extending from Chiswick Mall in the north of the borough to Putney Bridge in the south – in order to improve social distancing. A queueing system, backed my marshalls, is also enforcing social distancing on Hammersmith Bridge.
Shop Local Shop Safe is supported by the Reopening High Streets Safely (RHSS) fund.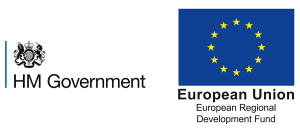 Want to read more news stories like this? Subscribe to our weekly e-news bulletin.