Match of the Day presenter Gary Lineker turned up to cheer on H&F child refugees during a training session at Craven Cottage.
Gary was asked to lend his support by Hammersmith & Fulham Council and Lord Alf Dubs, a Hammersmith resident and passionate campaigner for the rights of unaccompanied children fleeing war zones.
See all the photos from the event on our Flickr photo gallery
The event on Thursday evening was organised by Fulham FC Foundation, with the assistance of refugee charity Safe Passage and Chelsea FC Foundation.
Video: Gary Lineker joins football training session for young H&F refugees
Leader of H&F Council, Cllr Stephen Cowan - who has accompanied Lord Dubs to refugee camps in Greece and France - said: "My first priority is always our residents, which is why Hammersmith & Fulham has the third-lowest council tax in Britain, offers free homecare to our elderly and disabled residents and provides free breakfasts for all primary school children.
"But during the worst global refugee crisis in the post-war period, I also believe we have a duty to some of the most desperate, traumatised people of all – unaccompanied refugee children. That's why we're taking these desperate children and urging the government to step up.
"We are truly grateful to Gary for sparing the time to meet and show his support for our young refugees. Having footballing legend Gary Lineker support the football training sessions we have put in place, and Fulham Football Club offer their home ground for this special event, made this an evening these children will never forget."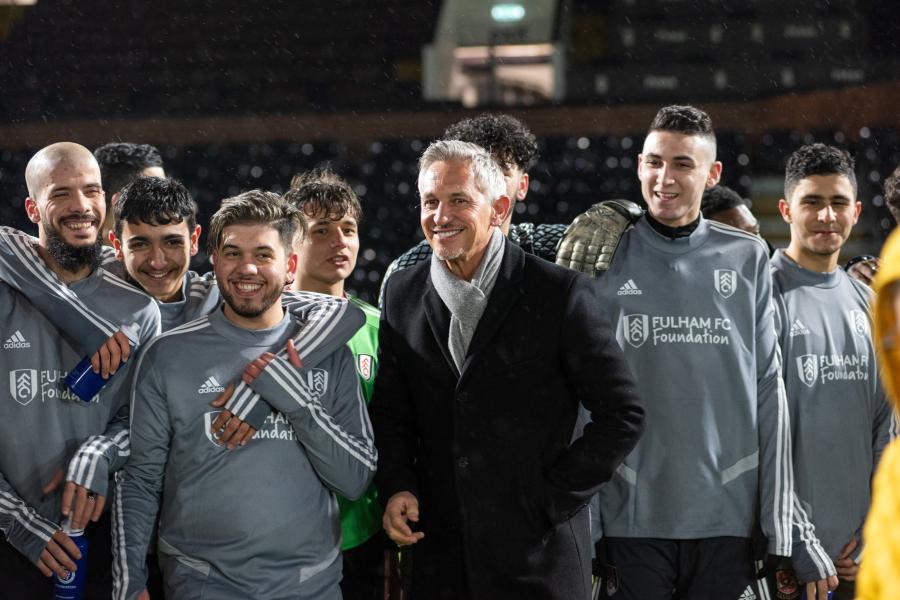 Gary told journalists that he would continue to stand up for the rights of refugees, despite previous criticism.
He said he decided to speak out after watching footage of 'young children and families fleeing their country bombarded by missiles, facing dreadful harrowing journeys'.
"Some people say they shouldn't come here. But we are better than that. Refugees are a humanitarian issue not a political one. We have to play our part. Every country in the world has to do their bit. And that includes us," Gary said.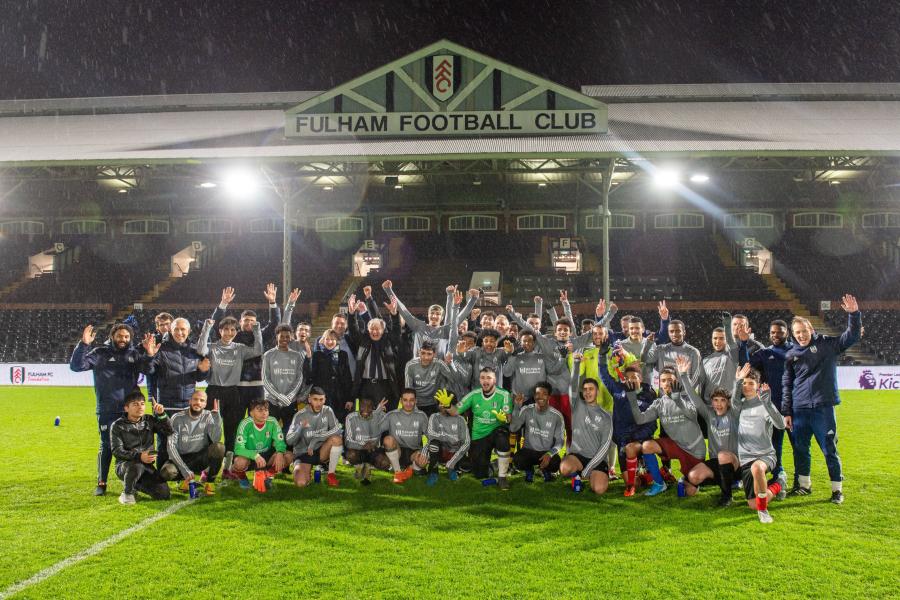 Traumatised
Lord Dubs said: "When traumatised refugee children finally reach safety here they just want to be able to live normal lives, have fun, integrate and build productive futures. Football is such an important tool – it helps kids grow their confidence and skills and helps them heal.
"The work of Hammersmith & Fulham Council and charities and foundations like the Fulham FC Foundation, the Chelsea FC Foundation and Safe Passage is enormously valuable and I'm so grateful for the help and support they have offered refugee children, and to Gary Lineker for being a powerful advocate on their behalf."
Mike McSweeney, CEO from the Fulham FC Foundation said: "We know settling in a new country can be extremely difficult for a young refugee. Through providing a regular football activity, we can improve a young person's physical and mental wellbeing, their social connections, support network and self-esteem."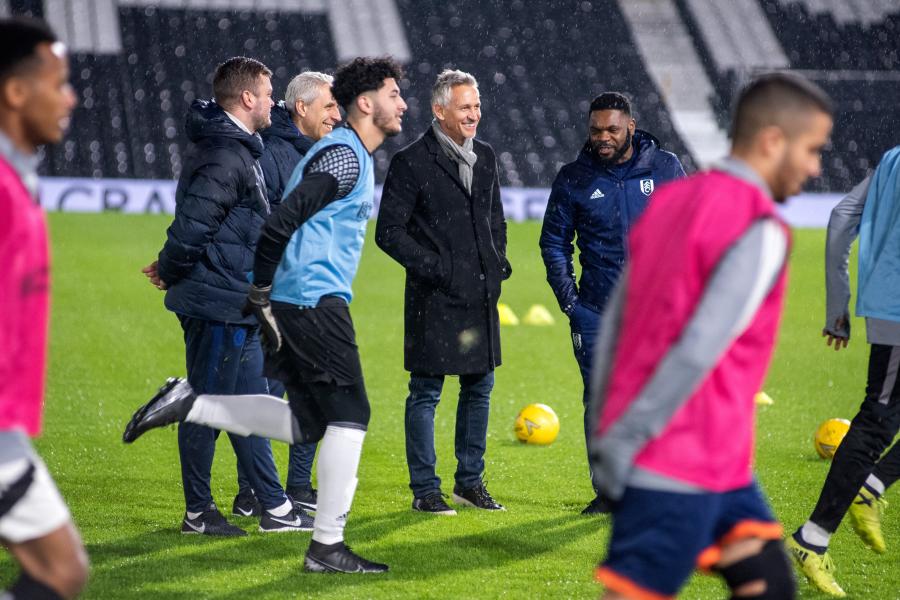 Crisis
Europe and the Middle East are currently experiencing the worst refugee crisis since the Second World War.
Cllr Cowan and Alf Dubs have visited refugee camps together in Calais and Greece to see first-hand the conditions refugees are surviving in. Supported by refugee charity Safe Passage, they visited the Moria camp in Lesbos which currently houses over 20,000 people, including lone children, in a facility built for 3,000. It is estimated that there are 2,000 unaccompanied refugee children currently living on the Aegean islands, many of them living rough.
On a visit to Calais together last year they found unaccompanied refugee children living in woodland and even on rubbish tips. H&F is home to 107 unaccompanied refugee children: 26 of whom are "Dubs children" – refugee children who have arrived in Europe with no family.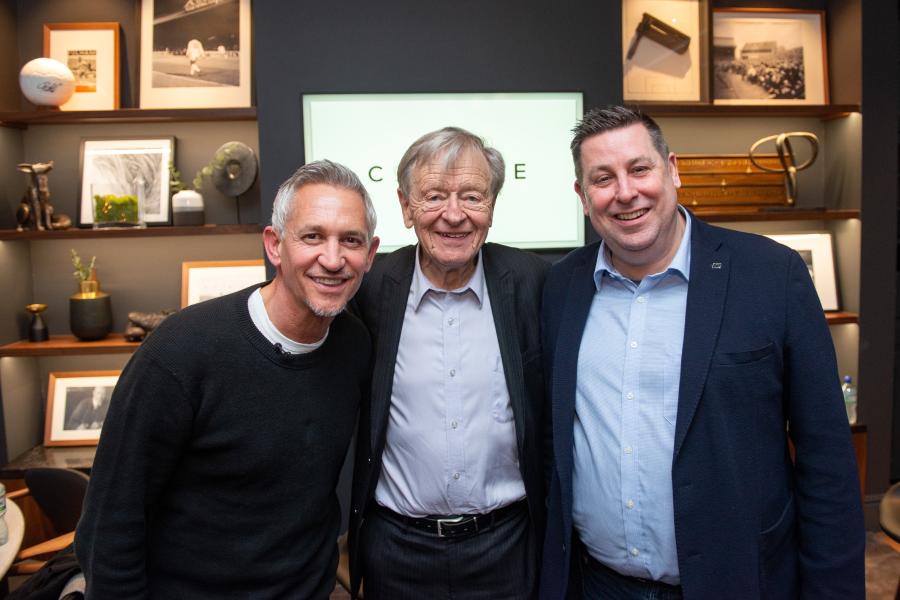 Want to read more news stories like this? Subscribe to our weekly e-news bulletin.
By sending us a comment, you are agreeing to our publishing policy.