The best businesses in Hammersmith & Fulham were honoured at the H&F Brilliant Business Awards last night (21 November).
Some were voted for by residents, while others were chosen by judges, in the biggest event of the year for local businesses.
See all the photos from the awards night in our Flickr photo gallery
"Congratulations to all the local businesses who picked up an award this year and all the businesses which were shortlisted," said Cllr Andrew Jones, H&F Cabinet Member for the Economy and the Arts.
"We're committed to bringing real and lasting change to H&F but it's only possible with the support and hard work of businesses like the ones honoured at this year's awards."
The awards are just one of the many ways the council is working with local entrepreneurs to make H&F the best place to do business in Europe as outlined in the council's Industrial Strategy (pdf 2.6MB).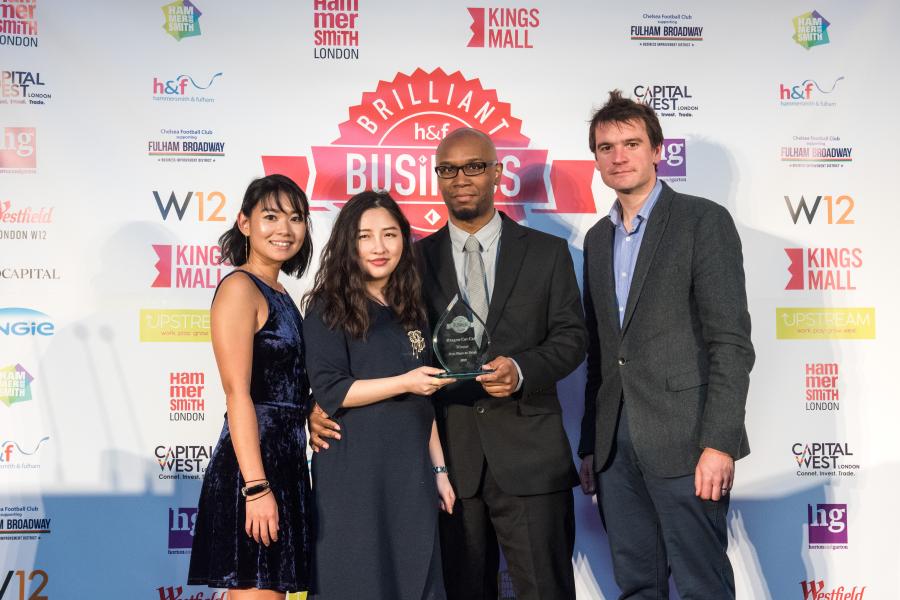 Winners
On the evening, local resident and entrepreneur, Yohannes Miller, picked up the Best Place to Drink accolade for his business Dragon Cat Cafe in Hammersmith Broadway.
The Hammersmith resident with his business partner Yen-Ting have created the first place in the borough to offer authentic Taiwanese bubble tea.
"I'm absolutely speechless," said Yohannes. "I never thought we had a chance of winning against all the great local pubs and bars we were up against. It was a lovely surprise."
Yohannes and Yen-Ting started out trading at the council's traffic-free seasonal markets before moving into their own shop in Hammersmith last year.
In the newest categories to be added to the annual awards, Bush Hall picked up the Best Night Time Economy award, IMMY London won the Best Micro or Nano Business or Sole Trader prize, Winmark was named Most Inclusive Employer and Lumi Foundation won the Best Community Focussed Business or Social Enterprise award.
"These awards give so much hope and confidence to small independent businesses like mine in H&F," said IMMY London founder Tia Hannaford. "The council have been so supportive from the start when I began trading at the traffic-free markets and now look here I am picking up a Brilliant Business award. It's fantastic."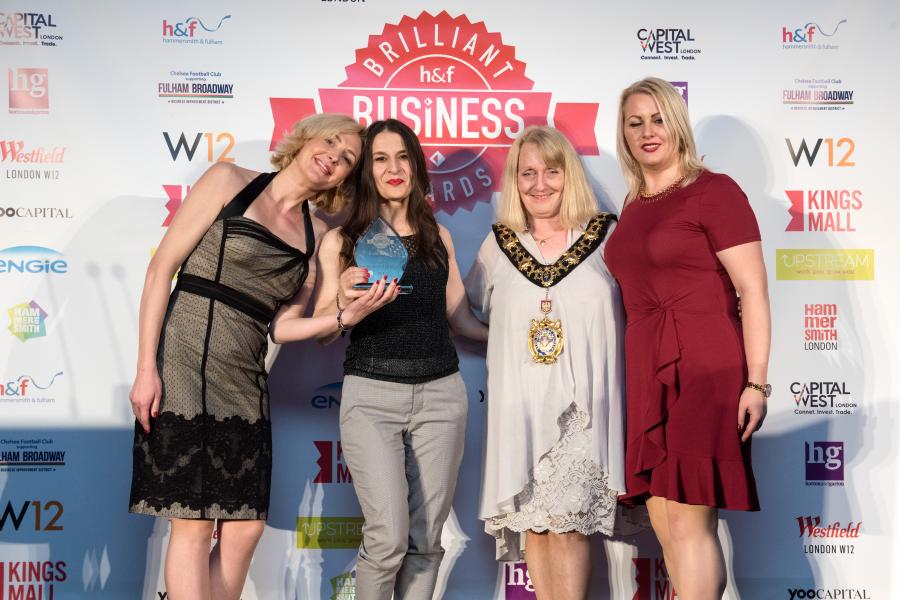 Public vote
After thousands of public votes from local residents, Lumi Power Yoga picked up the Best Business in Hammersmith award for the third year running while Playday Parties was also named the number one business in Fulham for the third consecutive year.
In Shepherds Bush, the public voted Caffe Bonego the leading light in W12.
"We couldn't believe it when they called out our name," added Caffe Bonego co-founder Snezana Mircovska.
"It's such an honour to be recognised by our customers as the best business in Shepherds Bush. We are over the moon."
Snezana opened the business with co-founder Ieva Jelaca last year.
The eatery in Goldhawk Road offers authentic Balkan food and drink as well as live traditional music at the weekend.
Winners of the H&F Brilliant Business Awards 2019
Best community focussed business or social enterprise
This yoga studio and community has an ambition to bring yoga to all by removing barriers such as money, health and access to facilities.
Best creative business
A pop-up boutique in Kings Mall, Hammersmith providing affordable opportunities for local artists and designers to sell directly to the public on the high street.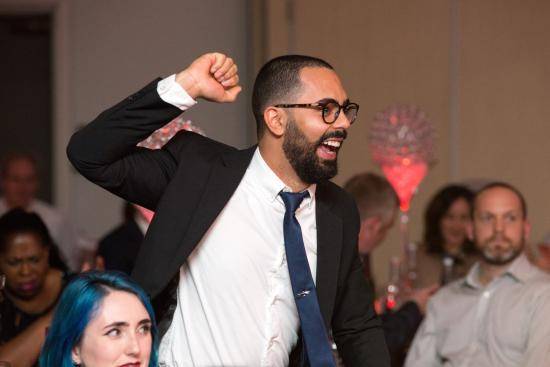 Best cultural or arts business
A progressive arts studio for adults with learning disabilities.
Best night time economy
One of London's most iconic independent live music and events venues situated in Uxbridge Road.
Best place to drink
Authentic, high quality Taiwanese bubble tea and food outlet in Hammersmith Broadway.
Best place to eat
A neighbourhood bakery and food store in Fulham.
Best customer service
A professional puppy and dog training service in Parsons Green.
Best independent business on the high street
This Fulham business is redefining the term 'artisan bakery'.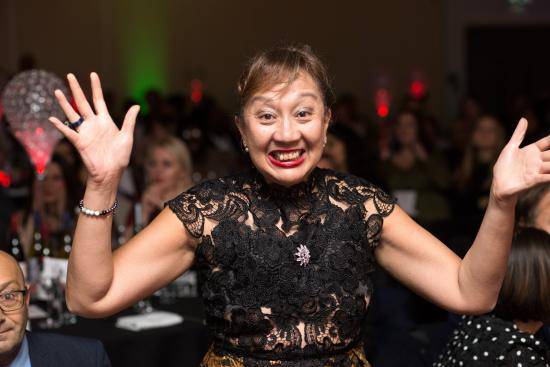 Best micro or nano business or sole trader
A small independent artisan business designing and selling beautiful batik and ikat fashion items.
Best small business
A space where all students of all ages can learn and develop traditional drawing and painting skills.
Best technology start-up
A deep-tech company building the next-generation predictive technology.
Most inclusive employer award
Providing intelligence and connections for business leaders with one of the most dynamic and rigorous inclusion policies in the UK.
Outstanding entrepreneur of the year
This small bakery is a thriving business which has also picked up two Great Taste Awards.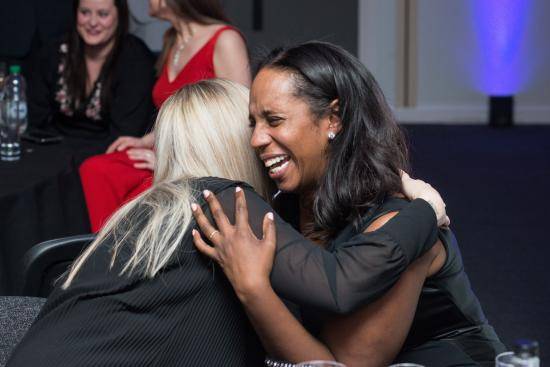 Best Shepherds Bush business
Caffe Bonego
The popular eatery in Goldhawk Road which offers authentic Balkan food and drink.
Best Hammersmith business
Right on King Street, this is a yoga studio and community to twist your body and mind to balance!
Best Fulham business
Whether its bouncy castles, soft play, party packages, face painting or anything else, they can help create the perfect party for your child.
Want to read more news stories like this? Subscribe to our weekly e-news bulletin.