A new Youth Zone, offering weekend and evening activities and opportunities for young people in White City, has been given the go-ahead by Hammersmith & Fulham Council.
The new OnSide Youth Zone, named WEST by local young people, will be funded by developers – as part of our commitment to ensure local people from all backgrounds benefit from the jobs, homes and entrepreneurial opportunities this growth brings, so no-one is left behind.
This is part of the £65m Education City development, for the benefit of the local community – helping future and existing generations of White City residents get a better start in life.
"We're delighted to help deliver a hub for life-long learning and opportunities in partnership with education charities Ark and OnSide Youth Zones at their new White City home," said Cllr Stephen Cowan, Leader of the London Borough of Hammersmith & Fulham.
"The new Education City will be at the heart of 'West Tech', our White City innovation district. It's a crucial new addition to our Industrial Strategy, which seeks to unleash the skills, talents and aspirations of our young people."
By working together with the education charity Ark, H&F Council has made possible the new youth facilities – as well as a new primary school, a nursery, an adult education centre and new affordable homes.
Education City is a major development which supports H&F Council's work to share the growing prosperity of the borough among all residents.
It will create:
the new OnSide Youth Zone, named WEST by local young people, that will offer an array of after school, weekend and evening activities and opportunities for the local community aged between 8 and 19, including those aged up to 25 with a disability
a new building for Ark Swift Primary Academy, with brand new facilities including outdoor learning spaces, improved IT, sports, and performing arts facilities. Ark Swift Primary Academy is rated Good by Ofsted
an improved Harmony Neighbourhood Nursery, nearly doubling its capacity and providing much-needed early years education in the local area. Harmony is rated Outstanding by Ofsted
an expanded and transformed adult education and community learning centre – providing training and learning opportunities for local residents
132 new homes, more than half of which will be genuinely affordable for local people and key workers including teachers
a new hub for education charities, providing office and collaboration space
a new boulevard and public square, providing better walking and cycling routes from the White City estate in the west to the redeveloped business district and transport hub in the east, as well as public space for the community to use.
The redeveloped primary school will be completed in 2021, with Education City fully finished in 2023. Ark and the Council are sharing the funding of the £120m project.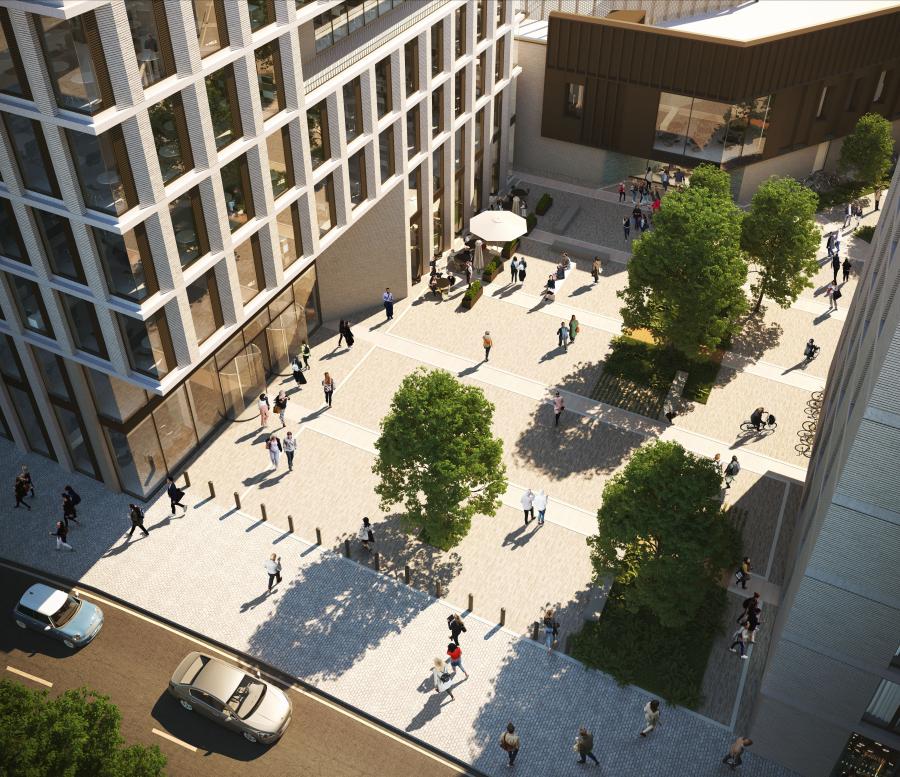 Want to read more news stories like this? Subscribe to our weekly e-news bulletin.